Ulrich gets away to a hot start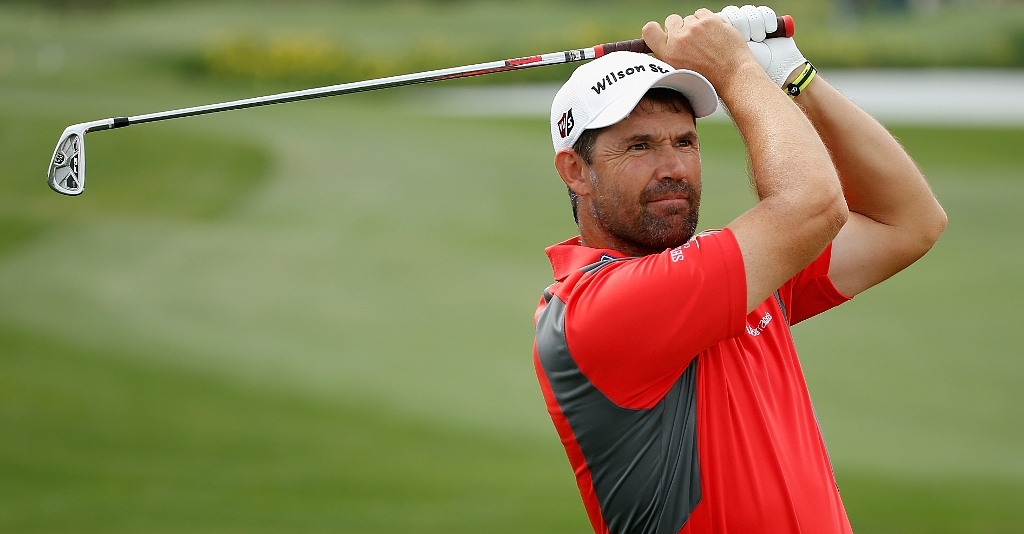 Ulrich Van den Berg has banished some bad memories and taken the first round lead at the Alfred Dunhill Championship.
South African Ulrich Van den Berg has banished the memories of a last round meltdown four years ago to take the lead in Thursday's first round of the new European Tour season.
This in the opening round of the Alfred Dunhill Championship at the exclusive Leopard Creek Golf Club where, in sweltering bushveld heat, he shot an opening eight-under-par 64 to finish the first round one stroke clear of Sweden's Pelle Edberg and two ahead of South African Titch Moore and Italian Edoardo Molinari.
The 34-year-old, ranked 657th in the world, led the Alfred Dunhill Championship at Leopard Creek by four with 12 holes to play in 2005, but then crashed to an inward 44 and toppled out of the contest.
He has missed the halfway cut in the same event every year since, but his flawless 64 this time has given him a great chance to turn things around this year.
Ernie Els was the player who took advantage of Van den Berg's collapse but Els had his own nightmare on the course two years ago with a closing triple bogey eight that wrecked his high hopes of victory when he led by two standing on the final tee.
On Thursday the 'Big Easy' birdied the same hole and signed for a 68 that put him four shots off the pace and kept him in contention.
A number of players made early runs at the lead on a day when Leopard Creek was fairly forgiving.
James Kingston started his round with five consecutive birdies on his way to a 68.
Thomas Aiken birdied his second hole of the day and then aced the par-three 12th, holing out with a seven iron from 176 metres. He went out in 32, but came home in 39 for a 71.
But perhaps it was unheralded David Hewan who whisked up the most magical run of all .
His scorecard featured an eagle, a birdie and, finally ,a rare albatross (double eagle) in a spectacular three hole stretch. Unforetunately too many bogeys negated those heroics and he finished with a 71.
In the meantime, Van den Berg, who did not manage a single top 20 finish in 12 starts in Europe last season, came blazing home in a sizzling five under 30 that more than matched the weather.
"I've been struggling with my game for at least a year now, and haven't been anywhere near my best," he told reporters afterwards
"I've felt my game has been coming around, but mentally I've just been all over the show.
"I felt very peaceful and relaxed out there today. For me it always depends on my putting – if it's good then I feel I can relax."
Van Den Berg teed off at the 10th and went out in three under with a mixture of good putts for birdie and even better ones to save par.
He then produced a run of five birdies in six holes from the first, before parring his way home through the most difficult stretch of holes seven, eight and nine. His biggest putt of the day was a 35-footer for birdie on the par-four fourth.
"This was probably my best putting round for some time. I normally watch this kind of putting display on TV. It's not often that I manage to produce it myself," Van Den Berg added
Behind him, the eccentric Edberg is chasing victory in a tournament where he finished tied sixth last year.
As it was he chalked up a first in his career on Thursday, namely his earliest start to a tournament.
"I was up at 3:50 this morning to catch a courtesy vehicle from Nelspruit to Leopard Creek.
"I was on the practice tee at 5:40, and made my first birdie of the round at 6:45. That's the earliest birdie I've ever made in my caree!"