Two more Faldo proteges' surface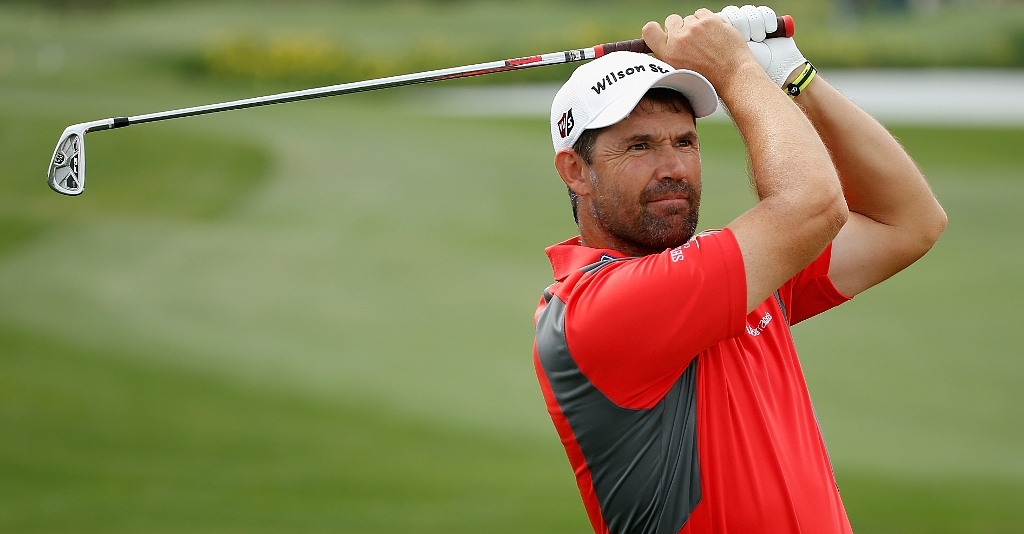 Two Faldo Series champions will see their dreams come true when they represent GB & I in this week's Curtis Cup.
Two Faldo Series girls' champions will see their dreams come true when they represent GB & I in this week's Curtis Cup match against the United States at the Essex County Club in Massachusetts.
Hannah Barwood, 19, the 2008 Faldo Series girls' champion, and Holly Clyburn, 19, her successor in 2009, both make their debuts in the biennial international contest and will be hoping to make as big an impact as other Faldo Series graduates like Rory McIlroy, Yani Tseng, Melissa Reid, Florentyna Parker and the current Faldo Series Asia girls' champion, Thidapa Suwannapura,
All five have hit the headlines around the world in the last few weeks.
Tseng, 21, the 2005 Faldo Series International Trophy girls' champion, was the first to shine, winning the Handa Women's Australian Open at the Commonwealth Golf Club in Melbourne in March and then a few weeks later claiming her second women's Major title at the Kraft Nabisco Championship at Mission Hills in California. Tseng has now won a total of six international titles since turning professional back in 2007.
McIlroy, the Faldo Series Under-15 champion in 2004 and Under-17 champion in 2006, claimed his first professional title at the 2009 Dubai Desert Classic and then in early May secured his maiden victory on the PGA Tour when he closed with a spectacular 10-under par 62 to win the Quail Hollow Championship.
That victory was all the more remarkable because late in the second round the 21 year-old from Holywood, Northern Ireland, seemed destined to miss the cut until carding a spectacular eagle on the par-5 15th that helped him survive with nothing to spare.
"The rest," he said with an engaging smile, "is history."
"I suppose I got in the zone. The second shot at the 15th in round two might well be my most important shot of the year. If I don't make eagle there, I'm practising this weekend and not playing. But, here I am, a couple of days later celebrating my first victory on the PGA Tour. To be honest, I don't really know what to say."
Reid, a member of Team Faldo during 2005 and 2006, was also highly emotional after claiming her maiden Ladies European Tour title at the Turkish Airlines Ladies Open at the National Golf Club in Belek, Turkey.
She went into the event with four second place finishes under her belt and then had to survive a late scare before defeating Denmark's Iben Tinning and Christel Boeljon from the Netherlands by three strokes.
"I'm very, very happy to be standing here with this trophy," said the 23 year-old Reid, who for some time now has been labelled as the heir apparent to Laura Davies, England's best woman golfer. "It wasn't easy. I played really well on the front nine and didn't do much wrong. I hit one bad shot and the back nine took its toll on me.
"I think I have learnt a lot from my mistakes and felt ready to win," she added. "It's just a fantastic feeling. It's great to feel I can win, even without my A game. I don't feel like I played flawless golf so I think it's going to give me confidence to keeping winning and winning and winning."
Reid was followed into the winner's circle by compatriot, Florentyna Parker, the youngest ever winner of the Faldo Series girls' title at Burhill in 2002 aged just 13, who celebrated her 21st birthday a couple of weeks early by closing with rounds of 66 and 70 to win her maiden Ladies European Tour title at the ABN AMRO Ladies Open at Golfclub Broekpolder in The Netherlands.
"I can't believe it", said Parker. "I didn't expect to win; it just means so much to me."
"I knew I wanted to be a professional golfer, probably when I was 13, when I played in my first events on the Ladies European Tour. I really enjoyed it then and I knew what I wanted to be.
"I'm glad I'm now in the Evian Masters and the Ricoh Women's British Open, which is being played on my home course, Royal Birkdale," she added. "I've fulfilled my goals for this year and I hope I keep playing well."
Thidapa Suwannapura, a 17 year-old from Thailand, won the girls' title at the 2010 Faldo Series Asia Grand Final at Mission Hills, China, and in mid-May she replicated that sort of form by emerging victorious in the prestigious Handa Junior Masters at the Vines Resort and Country Club in Australia. That invite was courtesy of ISPS – a Major Partner of Faldo Series Asia – and its Chairman, Dr Haruhisa Handa, and her victory gives the Thai golfer a place in the Handa Women's Australian Open, a Ladies European Tour event to be played in early 2011.
"I would like to take this opportunity to congratulate both Hannah and Holly for qualifying for the Curtis Cup team and I'm sure they will have a great weekend", said Sir Nick Faldo, the six-time Major winner and creator of the eponymous Faldo Series. "I have watched them both and feel sure they will rise to the challenge.
"I'd also like to congratulate Thidapa, our 2010 Faldo Series Asia girls' champion. It's going to be interesting to see if any of the three girls can go on to emulate Yani, Rory, Melissa and Florentyna by winning on the professional stage. To be honest, I wouldn't be at all surprised if they do.
"Back in 1996, when we introduced the Faldo Series, the hope was that it would help to nurture new generations of young champions," Faldo added. "Well, the good news is that it seems to be working.
"Rory, Yani, Melissa, Florentyna, Thidapa, Holly and Hannah are just seven of the Faldo Series winners who have gone on to make a name for themselves in the game. There's also Nick Dougherty and Oliver Fisher, who both won back-to-back Faldo Series titles before finding success on the European Tour, as well as Scotsman, Marc Warren, who is a multiple winner on Tour and who won the World Cup in 2007."
"It's an impressive Roll of Honour and I'd like to think it will continue to grow as the years roll on."
For further information please visit www.nickfaldo.com or find the Faldo Series on Facebook.