Tseng wins Women's British Open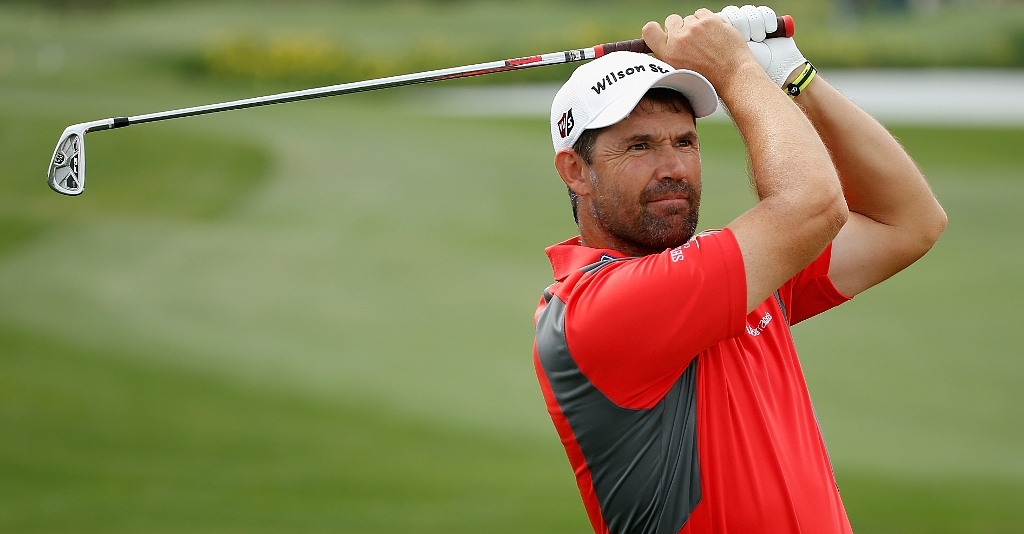 Yani Tseng withstood high emotion and a strong challenge from Katherine Hull to win the 2010 Ricoh Women's British Open.
Taiwan's Yani Tseng won her third major title – and her second this year – when she overcame nerves and a strong challenge from playing partner Katherine Hull to claim the 2010 Ricoh Women's British Open at Royal Birkdale.
Starting the day on 12-under-par, with a four stroke lead over Hull, Tseng knew that she held a dominant position, but was also aware that her memories of taking a lead into the final round were not good ones.
Indeed, she had led with 18 holes to play on four occasions on the LPGA without ever once completing victory.
Moreover, in the 2008 Canadian Open she had led the field by exactly the same margin (four shots) and was overhauled by none other than her closest pursuer this week – Hull.
The final day was never anything other than a head-to-head duel and it didn't take long for Tseng to feel the pressure.
Her caddie Jason – for whom this was a second British Open victory after he carried the bag for Karen Lunn at Woburn in 1993 – admitted that she was a, "little tight and leaving putts short all day."
Hull was having none of those problems and birdied the second and third holes which, added to a bogey for Tseng on the third, meant the gap had diminished to just one shot in just 30 minutes of action.
But the story flip-flopped immediately as Tseng birdied the par-three fourth whilst Hull bogied it to create a three shot gap which the Taiwanese star extended to four with birdie on the par-five sixth.
A clumsy three-putt on the tenth green from Tseng heralded a second fight-back from Hull – she birdied both the 11th and 13th holes to reduce the gap to one.
And it remained that way throughout the final holes as the two players, who previously had viewed those as birdie opportunities, now nervously parred 15, 16 and 17.
Both went through the back of the final green in two, but Tseng holed a clutch putt of 10 feet to guarantee the title.
"It feels very special for me to win the British Open," Tseng said. "I don't know what it is about my game and the majors. I have won only four times on the LPGA but three of them are in majors! I wish I could win other tournaments too!"
She was especially pleased to have overcome the stress of the final day.
"I was so tired – all the attention I have had, my week-long focus, trying to stay relaxed, it was so difficult. This was my toughest win.
"Katherine pushed me so hard; she and the situation made me so nervous.
"But Annika Sorenstam, who is my idol, left me a message saying trust yourself and stay relaxed. I wrote it down in my yardage book but it was so difficult to do those things!"
All week Tseng has been singing to herself to remain calm, but she admitted that trick proved ever more elusive to pull off on the final day.
"I was trying but it was not easy!"
She hummed the tune she sang to the media and it proved to be "Loving You is Beautiful", a lyric that voiced her feelings for the trophy.
For Hull the day was "bitter sweet".
"I can hold my head high but I came so close and it will hurt a bit," she said.
On the other hand she was pleased with her mental state throughout the final afternoon.
"I'm really happy I stayed committed to the process of playing," she said. "I wasn't thinking too much about the outcome."
"If I hadn't been doing the simple things like hitting the ball, looking for it, hitting it again I would have been overcome by nerves."
She regretted her inability to get up and down on either of the final two greens.
"I'll be putting lots of work into my short game tomorrow, but I've got to be pleased with my ball-striking, it was superb all week."
Korean's Na Yeon Choi and In-Kyung Kim shot rounds of 68 and 71 respectively to move to seven-under par for the championship which earned them a tie for third place.
American Cristie Kerr and the Koreans Amy Yang and Hee-Kyung Seo shared fifth place on six-under-par.
The low amateur of the week was Sweden's Caroline Hedwall, an amateur star for many years who is now ready to leave her US college and will attend Q-school in December for both the LPGA and LERT tours.