Tseng: The complete No 1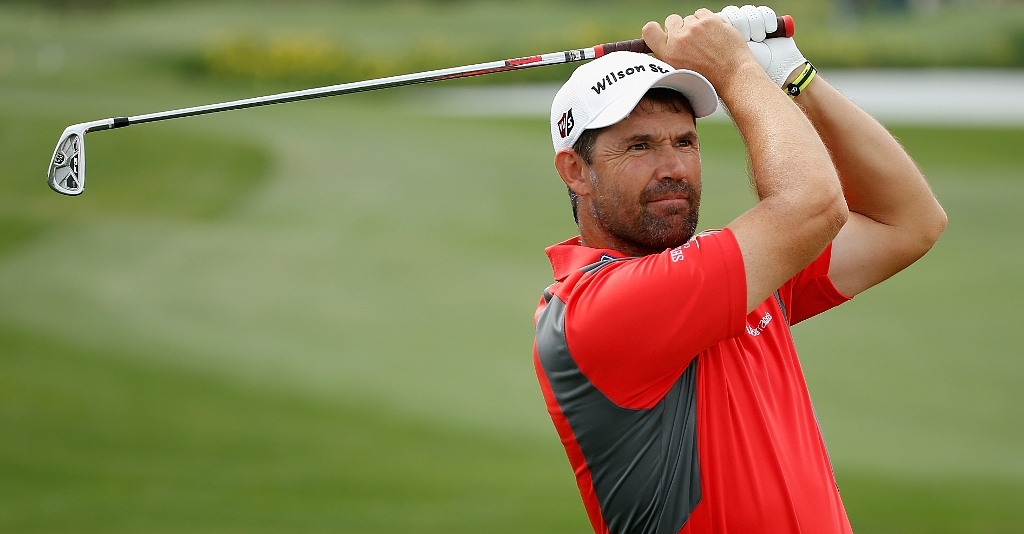 Matt Cooper reflects on Yani Tseng's fifth major victory and concludes that she is currently the world's top golfer.
Ever since Tiger Woods' decline it has become popular to criticise the world rankings because of their apparent inability to identify an undisputed world number one, but the frustration is misdirected and misses the point.
The fact that the world rankings have been headed by three men since Woods – and that others have fluffed the opportunity to take the position too – is not a failing of the statistical mechanism. On the contrary, it is an accurate reflection of the status quo because there is no undisputed world number one.
Other rankings systems have been every bit as volatile as the world rankings, as have the opinions of experts, observers, fans and fellow professionals. Consequently as many as nine players have been recent world number ones, one good week away from number one or simply hailed "arguably the best player in the world right now".
But not one of them has done what is required to call a halt to the debate; not one has truly dominated.
The funny thing in life is that, if you're desperate for something, when it finally arrives you miss it.
So it is that golf does have a player who dominates the opposition, who is relentless consistent and who does possess the ability to win when it matters.
She's called Yani Tseng and at Carnoustie last week she successfully defended the Ricoh Women's British Open. She is 22-years-old, it was her fifth major championship win, she's the youngest winner of five majors in the male or female game in the modern era and if she was a man she'd be the biggest news in golf right now.
It was somehow appropriate that Tseng won at Carnoustie because the legend of Ben Hogan hovers over that venue and the players have two things in common (in addition to multiple major victories): the first is supreme ball-striking skills and the second the fact that both had to learn the knack of converting great opportunities into wins.
Hogan learned that art through dogged determination; Tseng did so following sessions with the mind coaches at Vision 54.
That work on her mental strength has reaped astonishing rewards, but Tseng – one of the most refreshingly open and likeable interviewees at tournament press conferences – is the first to admit that she has not conquered the nerves; she merely deals with them.
In the last two years, she has dealt with them very well indeed. At Royal Birkdale last year she learned how to hold a 54-hole lead in a major and maintain it (she sang songs to herself to ease the tension).
This year she admitted that, prior to attempting to chase down the 54-hole leader Caroline Masson, "I was nervous, my stomach was hurting." Her 2011 ploy to combat nerves was different – she looked around at the scenery and the galleries.
But she did repeat her habit of writing notes to herself in her yardage book. "I wrote 'good posture, good preparation'," she said, "and, yeah, 'smile'."
Tseng has worked hard to reach her current position because at the end of 2009 she knew that she was not winning as often as she should.
The under-achievement was relative (most golfers would have killed for her record as it then stood) but she recognised how it limited her potential. In addition to working with Vision 54 she talked to Annika Sorenstam. The two formed a bond (and swapped a house) and ever since Sorenstam has cajoled and encouraged Tseng's blossoming as a multiple major champion.
And yet what it noticeable is that Tseng's personality has not been neutered by all the mind and body work – her idiosyncratic English, shoulder-hunching giggle and bright-eyed enthusiasm remain infectious.
The improvement of her results has also been mirrored in the advancement of her English. At Royal Lytham two years ago I asked about her experiences of Britain. She struggled to answer but desperately and enthusiastically wanted to.
Twelve months later at Birkdale I took her aside and asked a question. She pondered it and then conspiratorially whispered with a grin, "That's a great idea, but our secret, right?"
This year she conducted confident press conferences, was rarely troubled by language and maintained the smiling playfulness that was there at Lytham and Birkdale.
She's had plenty to smile about, of course. In 2010-11 she has played 40 tournaments, completing ten wins and adding another nine top five finishes.
The ladies' games, like the men's, had witnessed a "hot potato" scenario following Lorena Ochoa's retirement but Tseng's consistency inevitably saw her assume the number one spot in the Rolex world rankings during the early months of this year.
But, alongside the sheer quantity of good results, what makes Tseng special is that she also adds quality: sure she can win anywhere in the world, on whatever tour, on different styles of courses, but what really counts is that, when it matters, in the majors, she continues to win.
In the eight elite events of 2010-11 Tseng has been sensational.
She started that period off by winning the 2010 Kraft Nabisco Championship and was runner-up there this year; she won this year's LPGA Championship and was 19th last year; she has been 10th and 15th in the last two US Opens; and she is, of course, now a back-to-back winner of the Ricoh Women's British Open.
We've spent the last few years debating if Tiger Woods can topple Jack Nicklaus' record of 18 major wins. Given that Tseng is only 22 she may be a better bet.
Boxing fans talk of the best pound-for-pound boxer; a way of deciding which of the many world champions of different size and weight is the actually the finest.
There is no equivalent in golf, but, if there were, 22-year-old Yani Tseng of Taiwan, five-time major winner and undisputed world number one in the ladies' game, is currently it.