Tseng still leads but Hull's hot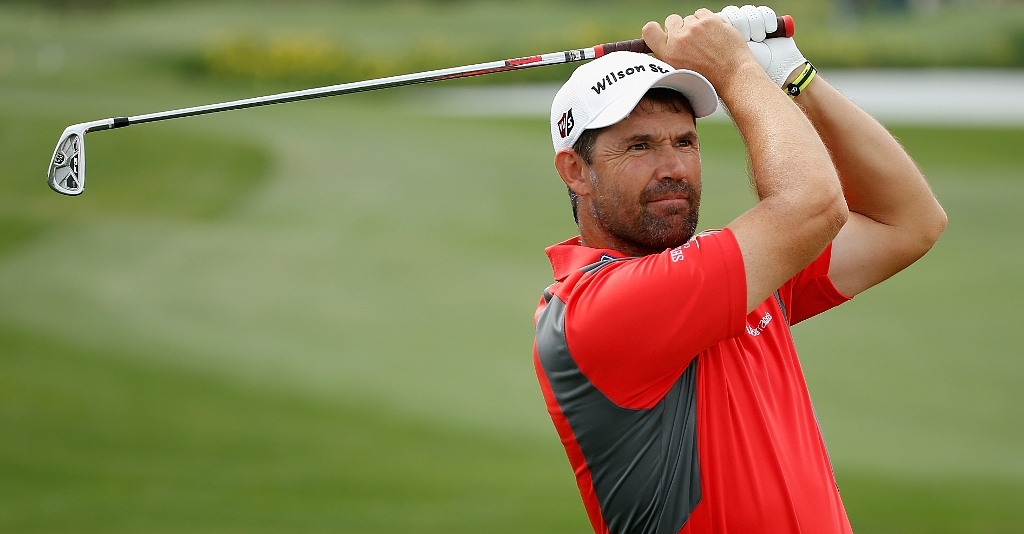 Katherine Hull's putter was hot on Saturday, but its going to have to be red hot on Sunday to win the Women's Australian Open.
Katherine Hull's putter finally got hot on Saturday, but it is going to have to be red hot on Sunday if she is to whisk up a home-town victory in her first Handa Women's Australian Open.
The 28-year-old Australian shrugged away her mediocrity of the first two rounds to a shoot a sparkling, day's-best six-under-par 67 and keep alive her hopes of pulling off a hometown victory.
She is sitting in fourth place, six shots behind defending champion and third-round leader Yani Tseng of Taiwan with Colombia's Mariajo Uribe a further shot back in 5th place.
World No 1 Jiyai Shin is in second place with fellow Korean Eun Hee Ji a further stroke back in third place.
England's Melissa Reid scored a one-under 72 to move to four under, one shot ahead of compatriot Laura Davies, who put in an impressive performance with five birdies and just a single bogey in her round of 69.
Starting six shots behind is going to be a massive hurdle, to be sure, but Hull's "love" of the Commonwealth Golf Club might just give her the impetus she'll need to catch Tseng
Tseng again played in a final group on Saturday that included world No.1 Jiyai Shin (69) and fellow Korean Eun-Hee Ji (70), but it was Hull who shone brightest on a course whose fairways were made longer and whose greens made slower by soaking overnight rain.
.
It was already evident early in Hull's third round that the conditions suited her for she posted three straight birdies from the second as she surged up the leaderboard.
"The first four holes I saw the line and I said to my caddie Vern, 'keep praying I keep seeing the line because right now the hole looks pretty big'.
"It was a solid round – I hit 15 greens so when that happens, it's pretty simple going.
"The bogey (on the par-four eighth) was frustrating, but I bounced back with a birdie on nine which was nice and made another three birdies on the back, which is always good."
If Hull can pull it off on Sunday, it won't be the first time she has come from way back you beat Tseng
She did it when Tseng imploded at the 2008 Canadian Open after also having starting six shots behind the Taiwanese star.
"I know it's possible. I reeled in Yani a couple of years ago (so) it's possible, but it's going to be hard," said Hull, who believes she will need to shoot a 65 to have any chance.
Tseng, though gave no hint of any implosion to come this week as she kicked four shots clear of the field with four birdies in five holes and moved to 13 under.
Even Shin, who is her nearest opponent, was left open-mouthed by her Taiwanese rival's brilliant iron play.
Earlier the 13-year-old Lydia Ko, a Korean-born Kiwi, had showed her immense talent when she posted a five-under-par 68 to race into a share of tenth.
The talented youngster, who plays off a handicap of plus six and shot to prominence when she finished runner-up at the New South Wales Open a fortnight ago – cashed in on some exquisite iron play with a putter change that brought immediate rewards.
"I think I should have putted with my original putter (earlier)," said Ko said. who posted six birdies after an early bogey.,
"I'll just stay calm, not get nervous and just be positive out there," she said.
"It means a lot. I always wanted to see them in real life and then my name's on the leaderboard with them.
"It's so good to be up there … (but) I am always happy to be watching what they do and learning."