Tseng shares LPGA lead in Taiwan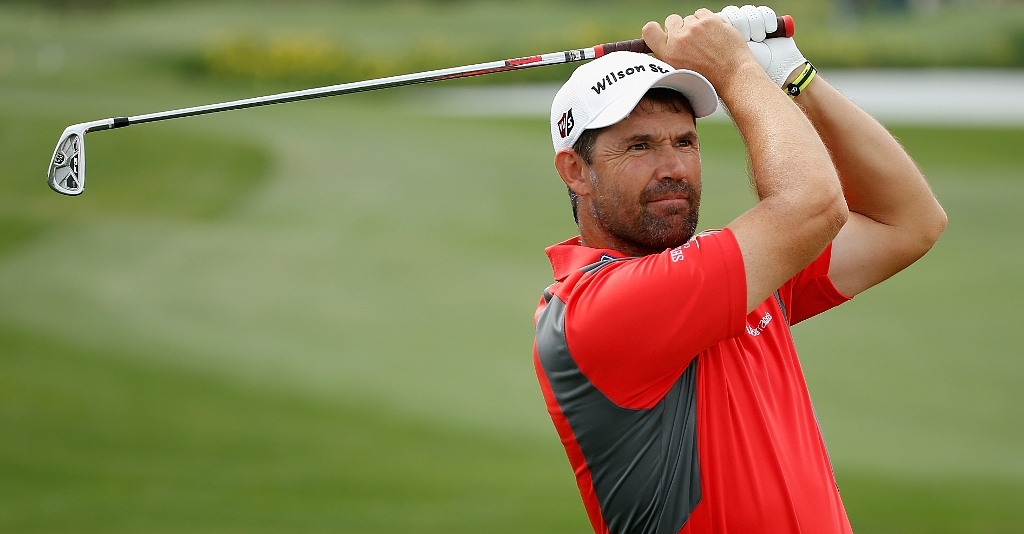 Yani Tseng shared the lead with Ai Miyazato with a 4-under 68 after the first round of the LPGA's Taiwan Championship.
Women's World No 1 and undisputed home favourite Yani Tseng shared the lead with Japanese No 1 Ai Miyazato at 4-under 68 after the first round of the LPGA's Taiwan Championship.
Tseng, who at 22 is already one of Taiwan's most revered sports celebrities of all time, finished strongly to catch and match Japanese media darling Miyazato, who, in direct contrast, had come out of her blocks like an express train and had charged into the lead with four birdies, but slowed up coming home.
Seventh-ranked Miyazato, who had to close with birdie at the par-five 18th to nullify a bogey-four at the 16th, had set the early clubhouse lead at 68 ahead of Sweden's Anna Nordqvist and the American duo of Jennifer Song and Morgan Pressel, who were tied together a shot back after each had posted 69s in the gusty conditions.
Scotland's Solheim Cup star Catriona Matthew, the highest placed Brit after the first day, headed a second group of six players two shots behind at this inaugural event being played at the Sunrise Golf and Country Club in Yang Mei.
Also in this group was US No 1 Cristie Kerr, South Korea's Inbee Park and Hee Young Park, the US's Katie Futcher and Japan's Mika Miyazato.
Last week's LPGA winner, Na Yeon Choi, managed an even-par 72 and is tied for 22nd.
Tseng, who has already won six times this year on the LPGA Tour and nine times world wide and who, on Tuesday, was named LPGA Player of the Year, was in a bubbly mood after the round
"It feels really good and thank you to the LPGA for announcing it (that she had won the Player of The Year award)) in Taiwan so I could share the honor with all the fans here," she told the media afterwards
"But even when I play in the States, I don't feel like I'm alone because I know I have everyone watching on TV here to comfort me."
Tseng had an unusually nervous start and it took her five holes to finally go into red figures at one-under
"Yes, I did, especially, when I saw so many fans on the first hole, It was incredible," Tseng admitted when asked if she had been abnormally nervous before Thursday's tee-off.
"I was really nervous until my caddie managed to make me focus on my shots and ignore everything else; to take it one shot at a time."
Tseng rolled in a birdie effort on the par-four eighth and came right back with another birdie on the 9th hole.
She then carded eight pars in a row from the 10th, before moving to four-under with a birdie on her par-five closing hole.
Miyazato opened with six straight pars from the 10th, faltered with a bogey on the par-three 16th, but atoned for that mistake with a birdie on the par-five 18th.
Around the turn, 26-year-old Miyazato parred the first four holes of the front nine but then converted back-to-back birdie chances on the fifth and sixth.
She parred the seventh and, like Tseng, birdied the par- four eighth before picking up another shots on the ninth to grab a piece of the lead.
"The last couple days it was really windy so I didn't feel like today was that bad," Miyazato said of the breezy conditions. "I played really well and my putting was really good, especially last five holes.
"I made really good putts, and that's why I had a good finish."
…