Tseng's in front again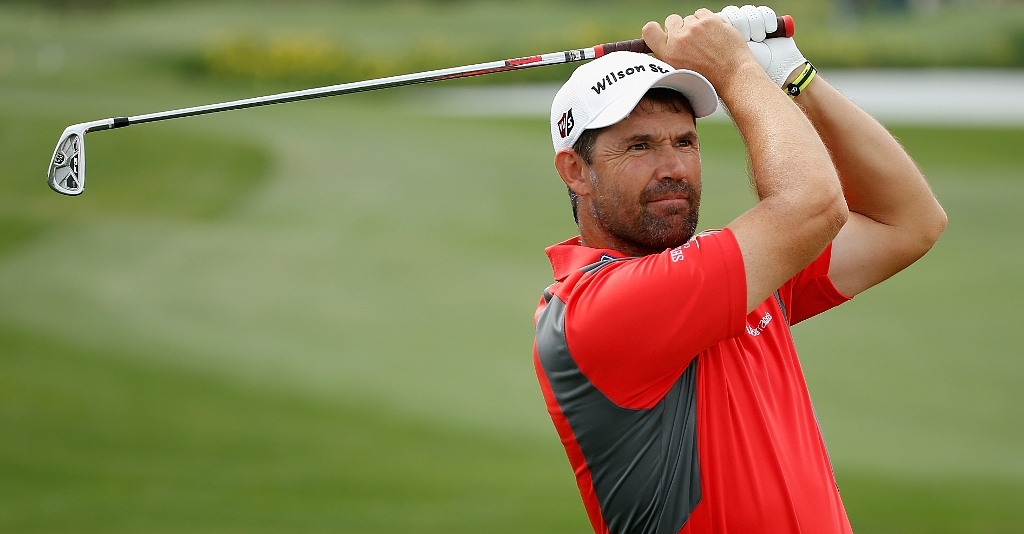 Yani Tseng has recovered from a bumpy start and soared into the 1st-round lead at the HanaBank Championship.
Yani Tseng has recovered from a bumpy start to soar into the first-round lead at the LPGA HanaBank Championship in Korea.
The World No 1 woman golfer from Chinese Taipei shot an opening 7-under 65 in Thursday's first round to lead by one stroke from Chella Choi, who carded an eagle, five birdies and just one bogey in an impressive 66 that put her into lone second place.
Tseng bogeyed two of the first three holes at the SKY 72 Golf Club's Ocean Course in Incheon, but hit back brilliantly with three straight birdies from the fifth to turn in 34.
Already a five-time winner on the LPGA Tour this season, big-hitting Tseng then picked up four shots in six holes and rubbed out a bogey at 16 with birdies at number eight and nine on the last two holes to edge clear of Choi.
German Solheim Cup star Sandra Gal was the best of the Europeans, birdying two of her last four holes to reach 5-under and take a share of third place with world No 4 Na Yeon Choi who returned a blemish-free, five-birdie card.
Gal's Solheim Cup team-mate Sophie Gustafson is a shot further back in joint 5th place alongside US Solheim Cupper Paula Creamer, while consistent Scot Catriona Matthew was also bogey-free in carding a 70.
In all Tseng, still only 22, has won eight tournaments world wide this year, five of those, including two majors, on the LPGA Tour.
She is also the youngest golfer in history to reach five career major titles and yet she's not ready to let up yet.
She made that clear when asked what her plans were for the final two days of the tournament and she said: "I don't want to think too much, but I want to work on my putting, my game, and kind of get my tempo back.
"It gets very windy when we play the back nine, so I need to control the ball better."
Chella Choi, meanwhile, is still looking for her first win on the LPGA Tour and it would undoubtedly be extra special if her maiden victory were to come in her home country.
She said of a course only an hours drive from where she grew up: "I like this golf course. It's in great shape. And I'm very excited about this tournament, because it is my country and my mom and my family are here."
In the meantime, the other Choi, Na Yeon, the two-time defending champion, got off to a strong start in her chase for a third straight title playing alongside Tseng.
Choi said that the last time she played with Tseng was back in February at the HSBC Women's Champions and says she has noticed a significant difference in the confidence level of the world's current No. 1.
"She looks totally different person, very strong and confident walking, everything," Choi said of Tseng.
"I'm very impressed with her playing today, but I'm very satisfied with the way I played too."
Choi, who didn't card a single bogey in her round on Friday, says she is not trying to think about a third title.
"I mean, I try to put less pressure on myself but still there is some pressure in my heart and in my head," she admitted. "I tried to use that pressure in a good way today by focusing more and really try more than 100 percent with every shot and everything was good today."
TOP 10 LEADERBOARD
65 Yani Tseng (Tai)
66 Chella Choi (Kor)
67 Na Yeon Choi, Sandra Gal (Ger)
68 Paula Creamer (USA), Jimin Kang (Kor), Mi-Hyun Kim (K0r), Meena Lee (Kor), Sophie Gustafson (Swe), Hee Young Park (Kor)