Tseng, Lewis lead in Arkansas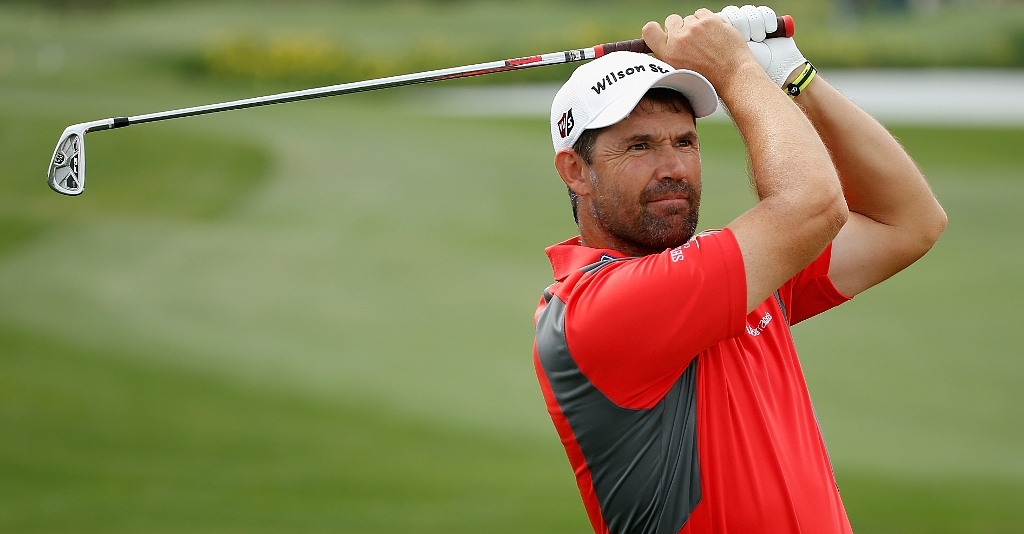 Yani Tseng and Stacy Lewis are tied for the first-round lead at the Walmart NW Arkansas Championship.
Taiwan's World No 1 Yani Tseng and rising US star Stacy Lewis are tied for the first-round lead at the Walmart NW Arkansas Championship.
Both shot 5-under par 66s at the Pinnacle Country Club in Rogers, Arkansas, on Friday to lead American Taylor Leon, South Korea's Jin Young Pak and England's Karen Stupples by one shot heading into the second round of this 54-hole event.
World No 4 Na Yeon Choi, who posted a 3-under 68 and is only two shots off the pace, has had three top-7 finishes in her last three LPGA starts, including a runner-up finish at the Safeway Classic, and perhaps, more than any of the other front runners in the chasing pack, is a clear threat to the current leaders.
Tseng, the defending champion and already a six-time world wide winner this year, posted three birdies in a solid round finished off with an eagle at the par-5 18th hole where the 22-year-old hit a 19-degree hybrid to approximately six feet and then sank the left-to-right breaking putt to move to the top of the leaderboard.
It was Tseng's seventh eagle of the season, which ranks third on the LPGA Tour this year.
But Tseng almost certainly saw the biggest momentum swing in her round come on the par-5 14th where she hit her third shot to within three feet of the pin and then made a birdie.
Prior to that hole, Tseng had pushed a few shots to the right, but over her final few holes she got back in the groove and started driving down the middle.
"I felt very comfortable and confident after that hole. I was hitting my shot straighter," Tseng said.
"I kind of worked on my swing a little bit. And my caddie kept telling me, your swing's good, don't think too much. That helped a lot, too.
Lewis, who spent her college years in Arkansas, clearly had the support of the crowd.
She won 12 collegiate tournaments during her time at the University of Arkansas, where she graduated with a degree in finance and accounting.
The first-time LPGA Tour winner at the Kraft Nabisco major earlier this year, was greeted by fans with her alma mater's famous Hog Call as she walked up the final two holes of her round and it seemed to lift her.
Lewis birdied both the 17th and 18th holes to finish off her bogey-free round and give herself a share of the lead with Tseng.
"I was so nervous on the first tee," Lewis said after her round. "You want to play well and I think early on I was kind of forcing things, just really wanting to play well and kind of forcing putts to go in and I just had to stay patient and relaxed.
"The two birdies that I made on 17 and 18, I mean, it was just unbelievable. I mean the fact that people would be here and supporting me was great, but I think we had everybody on the golf course on those last two holes and it was unreal."
"You can't get the smile off my face right now," she said while signing autograph requests after leaving the scoring tent.
Consistency was key for Taylor Leon on Friday as she carded a blemish free four-under par 67 to claim a share of third.
Being a Texan did not seem to bother Leon on the links of Pinnacle Country Club. In 2009, she chalked up the best finish of her career here after firing rounds of 71-68-67 to finish in sixth.
"I don't know why, but I've always been pretty good at this course, I think it's because it's not like a long ball person's course," Leon said. "You can kind of place the ball and being long isn't really an advantage, so I think that's my game."
Golf however isn't the only thing on Leon's mind as she finds herself one-stroke behind co-leaders Stacey Lewis and Yani Tseng.
The former University of Georgia Bulldog is in the midst of planning her wedding to former University of Georgia kicker Brandon Coutu.
"I'm getting married in February," said Leon with a smile. "So maybe, until now, I've been thinking too much about the wedding and not enough about golf."