Tseng four shots clear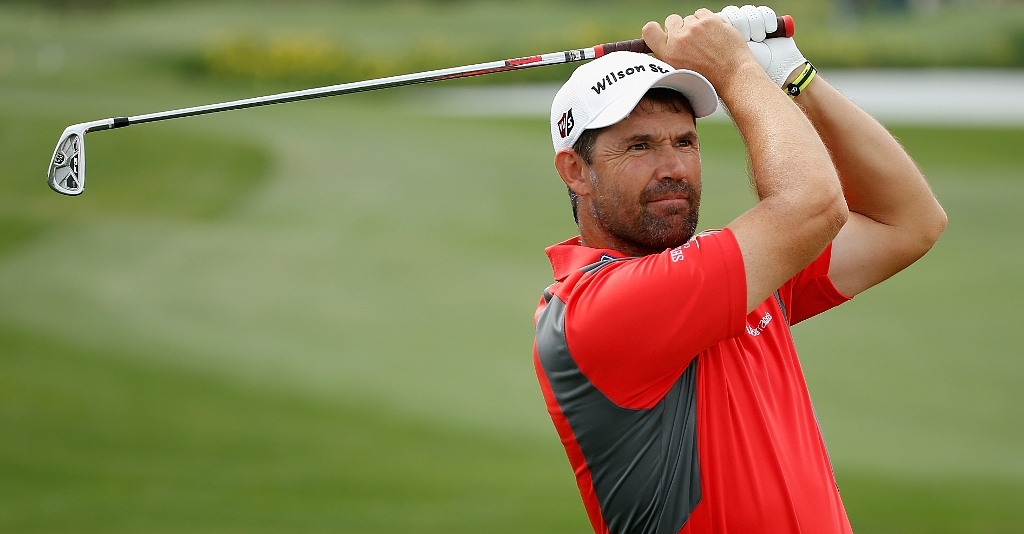 World number five Yani Tseng took control of the 2010 Ricoh Women's British Open on day two at Royal Birkdale.
World number five Yani Tseng took control of the 2010 Ricoh Women's British Open on day two at Royal Birkdale.
The 21-year-old from Taiwan carded a second consecutive round of 68 in the calm conditions of the early morning for an eight-under-par 36-hole total that no-one could match to end the day four shots clear of her nearest rivals.
Starting her round at 7.36am Tseng played the front nine in one-under par with two birdies and a dropped shot on the third hole.
On her way home, having birdied the 14th, 16th and 17th holes, she was preparing to go even lower with another on the final hole when she encountered the first poor weather of what, until then, had been a benign day of links golf – the rain poured down for ten minutes during which time she visited the left rough and a greenside pot bunker before recording a par-five.
In round one Tseng achieved the remarkable feat of hitting every single green in regulation, but on Friday it was a different story.
"I don't know how many I hit," she laughed. "But it was not many! I played another solid round but I made a lot of putts today."
She also acknowledged her good fortune to play early in the day: "No wind, very calm, the course was totally different to yesterday."
Tseng won her first major at the 2008 McDonald's LPGA Championship and although she added another LPGA Tour victory in 2009 she was unhappy with her form and position in the world rankings so she sought the advice of the greatest modern day female golfer, Annika Sorenstam (whose house she just happened to have bought in Florida).
Sorenstam was happy to help and the key, she believed, was to curb Tseng's over-enthusiastic approach.
"She knows I'm a really aggressive player so she really wants me to play smart, not just see the pin and always go for it."
The mentoring reaped an early reward when Tseng claimed a second major at this year's Kraft Nabisco Championship in March and Sorenstam's advice remains at the forefront of her protégé's mind.
"I have to stay very patient this week," she said. "I feel confident. I am loving the links course."
If that is her short-term aim, in the long run she has two main aims.
The first is to do for Taiwanese female golf what Se Ri Pak did for the sport in Korea: "I really wish I could be like her and one day girls in Taiwan will be watching me and they will get into golf."
The second relates to the house she purchased from Sorenstam which still has the trophy cabinet the Swede, winner of 93 titles worldwide, had specially built.
"That trophy case looks so empty to me!" Tseng laughed. "I really don't like that feeling."
If anyone is to deny the Taiwanese player from filling a gap on those shelves it might be the American Cristie Kerr.
She also played in the best of the day's conditions, recording six birdies and one bogey in her five-under-par 67 which moved her into a tie for second place on four-under-par with fellow countrywomen Brittany Lincicome and Korea's Amy Yang.
Since obliterating the field at the LPGA Championship in June, Kerr has found herself distracted from her main aim and has addressed that this week
"I was determined to be more relaxed out there," she said. "I've been putting a lot of pressure on myself getting to the world no.1 ranking."
Her good score was no surprise to her because she admitted that, "Birkdale is one of my favourite golf courses of all time."
Kerr's first two visits to the British Open were catastrophic as she recorded rounds of 84-85-79-77. But four of her last five starts have been top eight finishes, including fifth at Birkdale in 2005 so she is right to be confident heading into the weekend.
Lincicome summarised her effort succinctly: "Kind of a wasted round to an extent. One bad swing put a kink in things and then you're worried so you guard against the bad shot."
The bad swing saw her bogey the 11th hole and the consequences were another three dropped shots on 12 and 13. But she played the last four holes in four under par – proving that the three par fives on that final stretch play into the hands of the big hitter.
Korea's Amy Yang was steady until the final two holes, when her sublime touch around the greens got her out of trouble.
Her approach to the 17th found brambles and even after a penalty drop she was in thick rough, with a huge downslope to the pin. "It was probably an eight out of ten shot for difficulty," she said. "And nine out of ten for execution."
On 18 she hit another errant approach – this time fat – and came up short of the greenside bunker but lifted the ball over the trap and hole-side for a tap-in birdie.
Currently in a tie for fifth place are Norway's Suzann Pettersen, Korea's Sun Young Yoo and veteran American Juli Inkster on three-under-par.
Joint first round leader Katherine Hull from Australia was also out early but she couldn't maintain her good form. Her 74 dropped her back to two-under-par for the tournament.
The unluckiest player of those near the top of the leaderboard after 18 holes was France's Anne-Lise Caudal.
The 26-year-old's late tee time meant she had to play in the very worst of the weather; at about four o'clock the heavens opened and the rain hammered down, causing stand water to appear all over the course.
She managed two early birdies before the appalling conditions took their toll, leading to four bogeys in six holes from the seventh.
But she rallied bravely and birdies at 14 and 17 helped Caudal finish at two-under and in a tie for eighth.
For defending champion Catriona Matthew it was not a day to remember.
Five-over-par after 12 holes she was anticipating making the cut only to encounter a golfing disaster on the next hole.
She drove into a bush, hacked out, send her approach into the rough, had an air shot, then a worse lie with her next, took a penalty, chipped on and two-putted for a ten.
"Not the way I wanted to defend," she said, "but what can you do?"