Tseng continues to dominate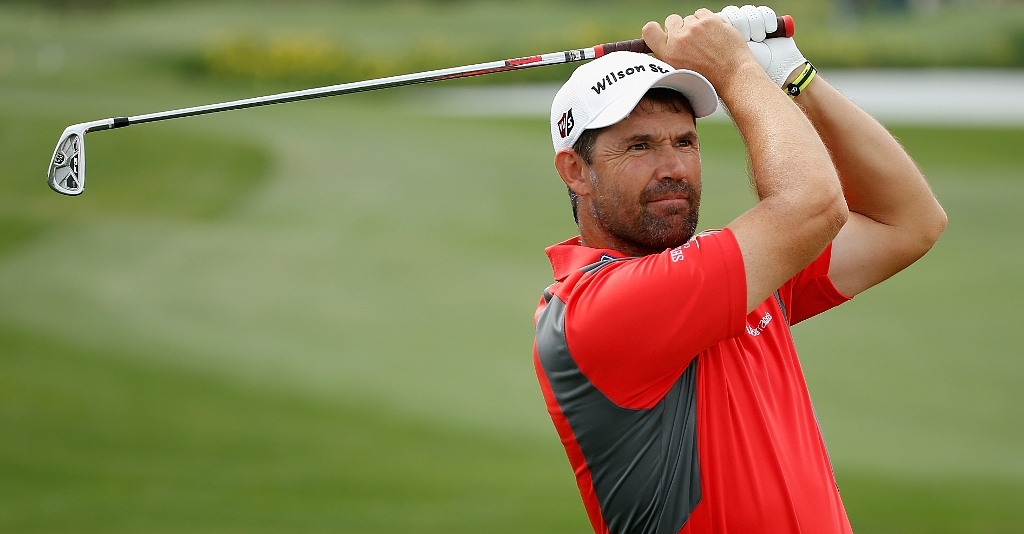 A flawless four-under par round of 68 saw Taiwan's Yani Tseng maintain her four shot lead in the Ricoh Women's British Open.
A superb eagle three on the final hole gave Yani Tseng a third consecutive 68 and a dominant four-shot lead at the 54-hole stage of the 2010 Ricoh Women's British Open at Royal Birkdale.
Initially the Taiwanese player seemed to have been influenced by Nick Faldo as she ground out 12 straight pars, but as two players from the pack – Katherine Hull and In-Kyung Kim – emerged as contenders, Tseng applied the accelerator and pulled away in the closing six holes.
She began with birdie on the 430-yard par-four 13th hole, ranked the toughest on the course, and added another on the 499-yard par five 15th.
All week the talk has been that the final four (and possibly five) holes on this layout offer the greatest opportunity to gain shots on scorecard and Tseng had proved that in the first two rounds, playing the final four holes in five-under-par.
She has even admitted that she is playing the final two par-fives as par-fours, so confident is she of her ability to reach both greens in two.
However in round three she failed to take advantage of the par-five 17th, making par (or "bogey") but made up for that on the final hole.
A good drive gave her 8-iron to the green which she left 20 feet from the flag. The putt looked good from the moment she hit it and the crowd roared their approval as it dropped to give her a score of 12-under-par and a four shot margin over Hull in second place.
Talking about the last shot of the day Tseng said, "As we got to the green my caddie told me, 'Let's see if we can make this (the eagle putt'.
"And I was like, 'You don't think I can make it?' So I felt pumped up. I really wanted to make that."
As well as frequently breaking par, the ultra-reliable Tseng has also impressed with her ability to avoid bad holes – she has recorded just one dropped shot in three days.
"Especially on this tough golf course I am being very consistent! I'm playing one shot at a time and staying positive.
"Today was a strong wind so I know I needed to stay patient and trust myself and get a good yardage."
She also thrived in front of the weekend gallery. "I really enjoyed the crowd today," she said. "There was a lot of people coming to watch and they clap on every shot. So I feel like I better show my big smile to them!"
Another key to her success has been a meeting she had earlier in the week with Vision 54, a coaching team from Arizona.
They worked on clearing negative thoughts from her head through the use of song, something Brittany Lincicome utilised when winning the 2009 Kraft Nabisco Championship.
"So I was singing songs all day in my head," Tseng laughed. "I was just jumping around with songs. Kind of like singing old-school songs in Taiwanese."
Australian Hull must have been singing a decent tune herself as she posted a superb 66 to bounce back to the high reaches of the leaderboard.
She had held the joint lead after her round one 68 but struggled on day two and could only add a 74.
Like Tseng, her third round was flawless with six birdies, but she waited until the 14th hole to register the second of them meaning that she closed the round with five on the trot.
"I've done that once before I think," she said afterwards. "Maybe in college I finished with five to shoot 63. But never in a major so it was fun."
She enjoyed her first experience of Royal Birkdale in 2005 but endured the worst of the weather to miss the cut.
Her record in links golf has been poor to date and she has no doubt what explains the change of fortunes this year: "In the last two years I've started to shape the ball more and you've got to do that in links golf, just because the wind is such a big factor."
A further two shots behind Hull is the Korean In-Kyung Kim who played her second round on Friday afternoon during the very worst of the heavy rain.
Proof of how much that disadvantaged her (and others) comes in the fact that only six of the top tanked 41 players at the halfway stage had played in the final third of the tee times on Friday.
Kim suffered no hangover from her Friday efforts however, posting four birdies, one eagle and just two bogies to score 68 and finish six-under-par for the tournament.
Alone in fourth place is the American Brittany Lincicome who traded two bogies and three birdies to score 71 and complete the third round at five-under-par.
Five players are in the group at four-under-par – Korea's Hee-Kyung Seo, Japan's Momoko Ueda, Norway's Suzann Pettersen and the Americans Cristie Kerr and Christina Kim.
One shot behind them is American Morgan Pressel who posted the lowest round of the day – a rollercoaster ride of four bogies, eight birdies and one eagle which added up to a 65 which leap-frogged her into a tie for tenth.