Tseng ahead as lightening ends play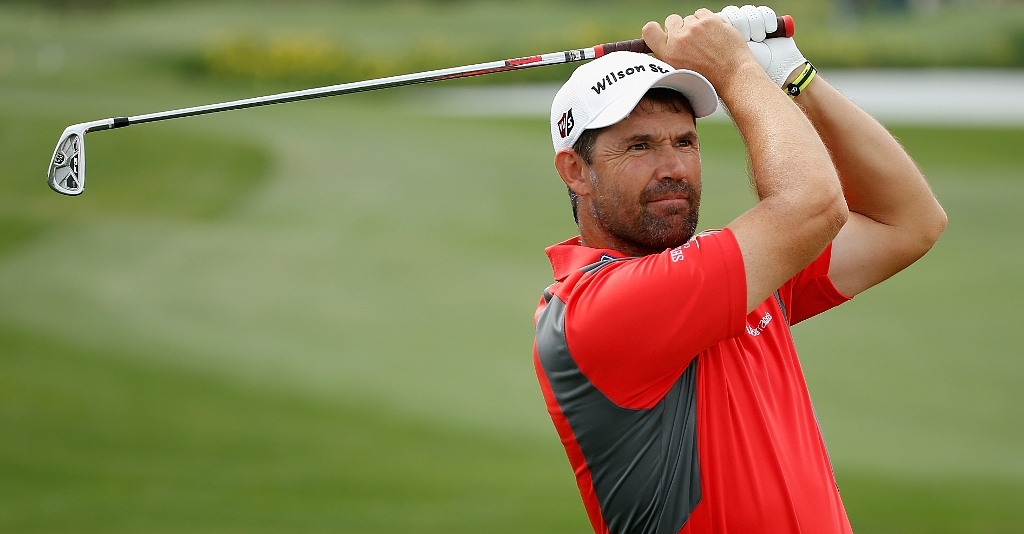 Yani Tseng was leading the 2nd round when the Australian Women's Open was abandoned for the day because of lightening
Defending champion Yani Tseng was leading the second round when the Handa Australian Women's Open was abandoned for the day because of heavy lightening
The second round was set to resume at 07h30 (local time) on Saturday after tournament director Trevor Herden called play off at 18h10 as a bunch of electrical storms approached Melbourne's Commonwealth Golf Club.
Tseng, who last year awed her growing band of Australian supporters with a winning, final-round 66 showed she will again be a force this year when she shot a bogey-free, 6-under 67 on Friday to take her 36-hole total to nine under and go two shots clear of world No.1 Jiyai Shin and fellow Korean Eun-Hee Ji (70).
When play resumes on Saturday, Shin will have a birdie putt of less than four feet on the par-four 16th.
American Jennifer Song, is outright fourth at six under after an even-par second round and Nikki Campbell, who is five under for the tournament and will be one-under when she finishes here second round on the 18th hole remains the leading Australian in the event..
The biggest leaderboard climber of the day was charismatic American Christina Kim who finally tamed her putter and turned around a first-round 76 with a second-round 68 built with some exquisite iron play
Kim is at two under overall, level with former World No 1 Karrie Webb and fellow Australian Katherine Hull, whose 71 included many narrowly missed birdie putts.
Webb started her round with a four-dropped-shots-stumble, but has since posted four birdies to be one-under for her round.
Leading second round scores:
-9 Yani Tseng (TPE) 70 67,
-7 Eun Hee Ji (KOR) 69 70, Jiyai Shin (KOR) 67 (-1 after 15 holes)
-6 Jennifer Song (USA) 67 73,
-5 Anja Monke (GER) 71 70, So-Yeon Ryu (KOR) 72 69, Becky Morgan (WAL)69 72; Nikki Campbell (AUS) 69 (-1 after 17 holes), Cindy LaCrosse (USA) 72 (-4 after 12 holes) »»
-4 Mariajo Uribe (COL) 72 70, 18 »»
-3 Frances Bondad (AUS) 71 72, Nikki Garrett (AUS) 7 72, Melissa Reid (ENG) 70 73, Sandra Gal (GER) 72 71, Tiffany Joh (USA) 70 (Par after 17)
-2 Caroline Masson (GER) 72 72, Christina Kim (USA) 76 68, Katherine Hull (AUS) 73 71, Gwladys Nocera (FRA) 70 74, Giulia Sergas (ITA) 70 74, Mina Harigae (USA) 74 70, Annie Choi (Am) (KOR) 73 71, Karrie Webb (AUS) 72 (-1 after 16), Rebecca Coakley (IRE) 68 (+3 after 14), Hannah Jun (USA) 72 (-1 after 12 holes), Stacy Lee Bregman (SA) 70 (+1 after 10 holes)
-1 Danielle Bowers (ENG) 70 75, Linda Wessberg (SWE) 73 72, Becky Brewerton (WAL) 71 74, Jean Chua (MAL) 76 69, Karen Stupples (ENG) 70 (+2 after 15), Anne-Lise Caudal (FRA) 69 (+3 after 14), Tamie Durdin (AUS) 73 (-1 after 12), Sophie Giquel-Bettan (FRA) 72 (Par after 10 holes)
Par Pernilla Lindberg (SWE) 74 72, Lindsey Wright (AUS) 73 73, Rachel Bailey (AUS) 72 74, You Na PARK (KOR) 73 73, Lydia Ko (Am) (NZ) 73 (Par after 17), Lee-Anne Pace (SA) 73 (Par after 15), Caroline Hedwall (SWE) 74 (-1 after 14), Maria Hernandez (ESP) 72 (+1 after 12)