Trio in front at Deutsche Bank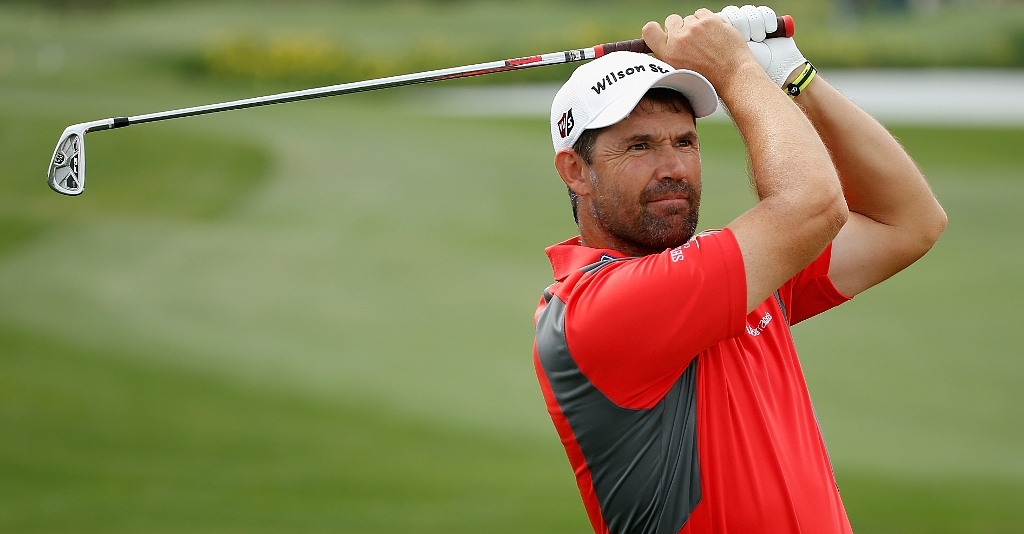 Adam Scott, Charl Schwartzel and Bubba Watson lead by one after the second round of the Deutsche Bank Championship.
Adam Scott, Charl Schwartzel and Bubba Watson have a one shot lead after the second round of the Deutsche Bank Championship in Boston.
Masters champ Schwartzel shot a second consecutive 66 on Saturday, Watson went round in 64 and Scott, the 2003 champion here, went lowest of all with an eight-under-par 63.
The trio lie on ten under par, one shot clear of Brandt Snedeker and two ahead of Nick Watney. Five players lie on seven under, three behind – Rickie Fowler (67), Jerry Kelly (69), Jason Dufner (67), Chez Reavie (68) and Ernie Els (65).
Second-placed Snedeker got there courtesy of a hole-in-one on the 16th. A few groups later, Greg Chalmers aced the same hole.
Joint leader Scott clearly loves this event, and he recalls his win here back in 2003 very fondly.
"I can still remember a lot about it," he said.
"I wasn't even a member of the tour. That's how I got my membership. I was a sponsor's invite, I think. Just to be in the mix of a PGA Tour event was really the big buzz for me. It was a big deal, obviously, for me. To beat Tiger was a big deal.
"I've always enjoyed playing here. It sets up well for me."
It's continued a solid run of form for the Australian, who not too long ago was struggling to find any sort of consistency. A new caddie, Tiger Woods' former right-hand man Steve Williams, and a new degree of comfort with his game is the reason for that, says Scott.
"I haven't had all parts of my game feeling this good over a period of time for a long time, and that's probably why I'm able to keep up the good play," he said. "Everything is in a good place."
That certainly seemed to be the case on Saturday, as he produced a flawless bogey-free round that featured six birdies and an eagle on the 18th.
Schwartzel, meanwhile, is playing in his first FedEx Cup event after choosing to sit out last week's opener in New Jersey. It's his first time playing the Deutsche Bank in what is effectively his rookie year on Tour, and he's made it look fairly easy so far with two 66s.
Both Tiger Woods, in 2007, and Jim Furyk, in 2010, ended up winning the FedEx Cup after choosing to play in only three of the four events. Asked if he knew that, Schwartzel said: "I'm aware.
"It's a good omen."
The South African struggled a bit on his front nine, actually the back, carding one birdie and two bogeys, but he seemed to ignite after the turn, rattling off six birdies in a seven-hole stretch from the first to the seventh.
Four of his birdies came from within seven feet, evidence that he was hitting his fairways and some very solid irons.
The third of the leaders, Bubba Watson, started the year superbly with two early wins, but since April he hasn't had a top-20 finish.
The transition to being one of the top players on Tour has come with it's fair share of challenges, he said.
"You've got a lot more fans, you've got a lot more friends, you've got a lot more family, you've got a lot more of everything," Watson said. "You never dream about the other stuff that comes with it, how much energy it takes to play good golf every week. I'm getting used to it.
"The mental part is my biggest struggle. The physical part I've always thought I was pretty good at."
Six birdies, and eagle and a lone bogey on Saturday was evidence of that.