TPC Sawgrass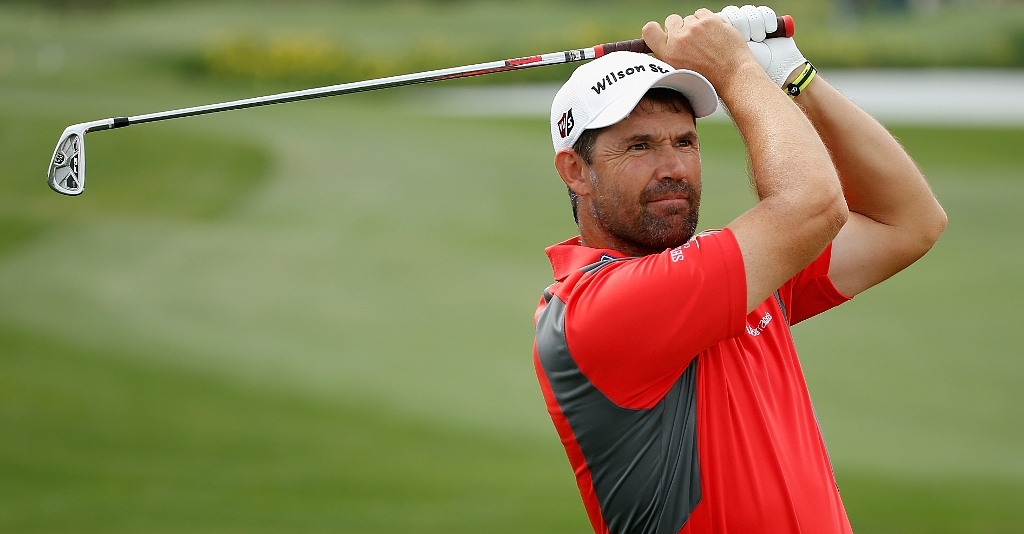 The Stadium Course at TPC Sawgrass at Ponte Vedra Beach in Florida, where the prestigious Players Championship will once more be played this week, features one of the most famous holes in golf.
This is, of course, the beautiful, but potentially deadly par-three 17th, with its spectacular but intimidating island green.
The event, which has been running for 35 years, also offers the highest prize fund in golf – $9 million with a whopping first prize of just over $1.71m
Previously The Players was fitted into a pre-Masters March slot on the US PGA Tour schedule, but it is now being played in between the Masters and the US Open – and because of this, there have been ramifications for the course itself .
THE STADIUM COURSE
Certainly the date change, which brings with it much dryer weather, has had something to do with the fact that the course today has different characteristics.
But calling it a 'new course' is perhaps an exaggeration because the actual lay-out of this renowned and original Pete Dye course is unchanged.
For instance, the 17th is still there in all its glory.
It's the actual playing surface of the course that is new.
Starting at the first tee and ending at the 18th, the entire course was torn up shortly after the 2006 tournament, and upgraded with 26,600 tons of sand, 2.6 million square feet of new Bermuda grass, 116,600 feet of pipe for irrigation, and 19 acres of sod for landscaping.
The intention was to upgrade the playing surface and make it firmer, faster and more challenging, a factor enhanced by some new mounds, like those to the right of the 9th green, 200 new trees made up of oaks, pines and palms, new natural waste areas, new lower-level bunkers, new greenside chipping areas and new water hazards.
Previously the wet weather in March meant the course had to be over seeded with rye grass, but this isn't necessary any more and, according to Dye, will make for a better course year round.
World No 2 Jim Furyk was speaking for the vast majority of his Tour colleagues two year's back when he said that while The Players is not an official 'major', the US PGA Tour's flagship event is easily its most glamorous showcase, and is now in a position to offer turf conditions that better relate to way the course was always intended to play.
Dye never wanted the thick rough guarding the fairways and greens; he wanted hard and firm conditions.
"The thing is, Furyk explained, when the tournament was held in March, the weather was cooler, and coming off winter, there wasn't enough heat to grow the dominant Bermuda grass.
"It had to be over seeded with rye," he said. "There was simply no other choice. But when you over seeded, you have to wet it down to keep the over seed. But we don't want to see a golf course wet."
The move to May has meant that over seeding in the last couple of years is no longer necessary.
"In my opinion," said Furyk, "It (the over seeding) ruined the style and the playability and the way the course should be played. It's a much better golf course played firm and fast."
TOUR THE COURSE:
You can Tour the course and get the details of all 18 holes from the official TPC Sawgrass website by clicking here
OTHER GOLFING FACILITIES:
– Golf instruction
A 2800 square foot instructional facility adjacent to the newly renovated TPC Stadium Clubhouse, it features indoor hitting bays, A private practice area, a dedicated driving range, putting and chipping greens, bunkers and state of the art technology.
The facility is designed to complement the Southern charm and understated elegance of the new Stadium Clubhouse and features outdoor relaxation and hospitality areas and a dedicated retail and club fitting area.
– Hours of Operations : 7:30am – 7:00pm
-Golf Shop:
One of the USA's Top 100 golf retailers, the Sawgrass pro shop offers a wide range of the very best and very latest apparel and equipment available and boasts that because of the purchasing power of the PGA Tour, it is often in a position to offer the cutting edge of the latest golf merchandise not available in most other stores
The shop logos its merchandise with the TPC Sawgrass, PGA TOUR, and The Players brand names.
THE SAWGRASS CLUBHOUSE:
Another change, this one straddling the centre of the outstanding golf facility at the TPC Sawgrass in Ponte Vedra Beach in Florida, is a majestic new 77,000 square-foot Mediterranean Revival style clubhouse.
Blending elegant, old world charm with modern-day comforts and state-of-the-art technology, the clubhouse will provide PGA TOUR Players and their families, spectators, sponsors and Proud Partners with a one-of-a-kind hospitality facility during The Players, as well as unrivaled amenities afterwards for banquets, conventions or for resort guests, individuals and organizations throughout the year.
Wining and dining at the TPC Sawgrass, the club's web site proclaims "will be an unforgettable experience for you".
Whether you are joining playing partners for drinks and a light snack after a round of golf, entertaining your family, friends or colleagues for lunch or dinner in one of the resorts two restaurants, or hosting a cocktail party out on club house lawns or verandahs, Sawgrass promises to make it a memorable occasion
Offered the finest in Florida cuisine, patrons will have spectacular views of the Presentation Lawn and the 18th green of Stadium Course from the 'Nineteen', the club's bar and lounge that includes a covered verandah to enhance the dining experience.
Breakfast is served here from 7am until 10:30am, with lunch service following until 3pm and a dinner menu available until 9pm.
The club's fine dining restaurant, 'Traditions', in the meantime, offers la carte and private dining facilities surrounded by the opulence of fine furnishings, dark wood paneling, leather seating and fine linens and crystal
RATES:
There are only three ways to play at Sawgrass, a private and resort golf facility – as an associate member, as the guest of an associate member or as a guest of the four-star Sawgrass Marriott Resort and Spa. The rate you will pay will depend on which of these you your are.
SAWGRASS MEMBERSHIP
Annual Associate memberships are offered based on a golfers needs. Both Local and National Associate Memberships at TPC Sawgrass are non-transferable and available for an annual fee.
Each time an Associate Member plays The Players Stadium or Dye's Valley Courses, they pay associated green, cart and caddie fees. An Associate Member's spouse and dependent children up to the age of 25 may also play on this membership.
The membership is designed so you can pay-as-you-play and is particularly attractive to golfers who may only play on occasions at the Club.
Associate Members may bring up to three guests each day; Accompanied guests will pay 10% less than the seasonal guest green fee
Associate Members and guests will be required to use a caddie year round when playing The Players Stadium as well as during the high and winter seasons on Dye's Valley Course
Practice facilities are available and practice balls supplied to all those playing a round of golf
Daily lockers are available during your visit