TPC San Antonio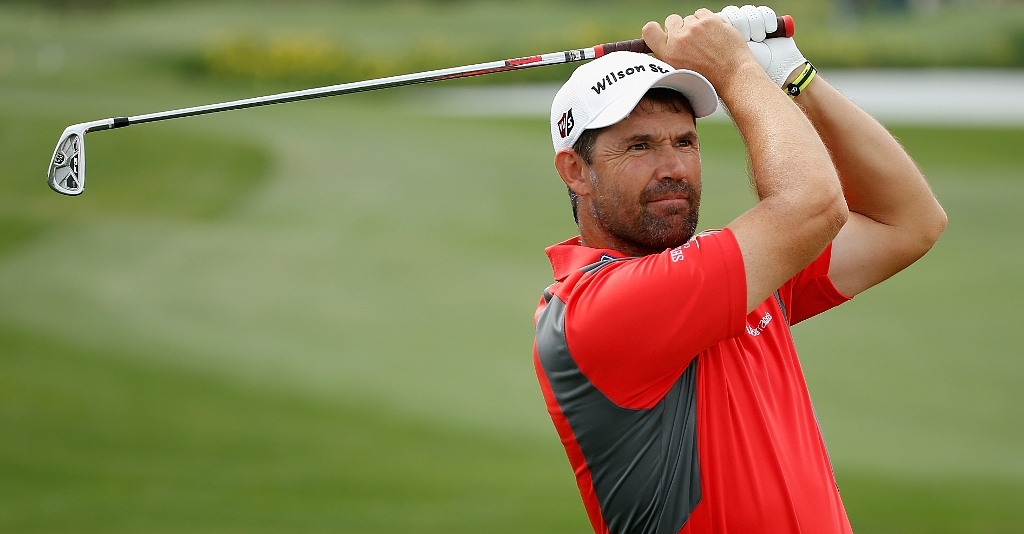 For the second time, the 2012 Valero Texas Open will be played at the exclusive TPC San Antonio.
For third time, this week's Valero Texas Open will be played at the exclusove TPC at San Antonio.
And it means that once more the PGA Tour players can expect a rousing Texan reception and some challenging golf on an AT&T Oaks Course at TPC San Antonio that celebrates the beauty of the Texas hill country, but is not without teeth.
The Texas Open was moved here last year after 15 years at the Westin La Cantera Resort
The Oaks Course, one of two at TPC San Antonio which in turn is part of the JW Marriott San Antonio Hill Country Resort and Spa, was designed by the highly acclaimed and innovative Greg Norman (with a little help from Serge Garcia) and only opened as a private members club in January 2010.
The other course at this outstanding new resort which also opened in January, is the AT&T Canyons Course which is the work of yet another highly rated golf course architect, Pete Dye.
Built on 2,800 rolling acres which are situated at the base of the beautiful Texas Hills Country, both have been provided with the essential infrastructure and quality turf so as to ensure they are able to qualify as up-to-the-minute host venues for any or all the professional tournaments on the US PGA Tour calendar
The golf club's official website makes it clear that TPC San Antonio is a private resort, only accessible to Club Members and guests of the JW Marriott San Antonio Hill Country Resort and Spa and that membership is only by invitation – although this seemingly excluding statement is contradicted by a form you can fill if you wish to apply for an invitation to play there..
Norman's design philosophy is heavily underlined on the par-72, 7,522-yard Oaks Course by environmental sensitivity and a deep reverence for nature.
"Great care," the club takes pains to state, "has been taken to incorporate the distinct nuances and indigenous flora of the natural Hill Country topography into the course design, to create a compelling, strategically diverse and strikingly beautiful course for golfers of all skill levels."
Norman adds: "The topographic subtleties of the rolling Texas Hill Country terrain, framed by magnificent stands of mature live oaks, create a pristine natural setting that is as playable as it is beautiful."
Dye, whose portfolio includes the likes of Whistling Straits, TPC Sawgrass and Crooked Stick GC has ensured that his Canyons Course fits neatly onto this impressive resume.
"With the goal of crafting a course that fits harmoniously with its surroundings, we took full advantage of the dramatic vistas, indigenous flora and beautiful rolling terrain to create a memorable golf experience," he has said of his San Antonio addition.
Both courses feature a "closed-loop irrigation system" which was designed to protect the Edwards Aquifer Recharge Zone. In addition, the property boasts an amazing array of wildlife, such as armadillo, bobcat, coyote, deer, fox, turkey and several different species of birds.
What makes the TPC San Antonio courses so unique is that they deviate from the TPC norm of spectator mounding and viewing areas. Both courses were crafted with the environment in mind for a more natural presence. Although the stately JW Marriott hotel stands as a sentinel in the center of the property, the rest of the land is devoid of real estate.
The powers that be did not stop with the famous course designers. They continued to bring in high-profile people to make the TPC San Antonio the ultimate golf destination. Former director of golf course operations at Medinah Country Club, Thomas Lively, was signed on as the GCSAA Class A Director of Golf Course Operations.
In addition, former TPC Sawgrass instructor Steve Hanlon heads up the Tour Academy, which includes specifically-designed chipping and putting areas and a large driving facility.
VALERO TEXAS OPEN:
Last year the organisers are promised that their first PGA Tour event would have a 'very real Texas twist to it.'
It had just that.
They said then and can happily say again: 'Sure, we'll have world-class golf, great players and a big purse at stake, but we've also got a course like you've never seen with rolling fairways, untamed roughs and rugged sand traps that will challenge even the greatest golfers.
"It's almost like Greg Norman, Sergio Garcia and Mother Nature teamed up to create the perfect Texas Golf Course.
"To make things even more exciting we've created an event around the tournament that'll showcase some of the best of Texas including down home Texas cuisine cooked on wide open flames by some of the area's best cooks. We'll also feature live music by legendary Texas artists to keep us rocking late into the evening. And we'll be honoring the troops, Texas style."