TPC Louisiana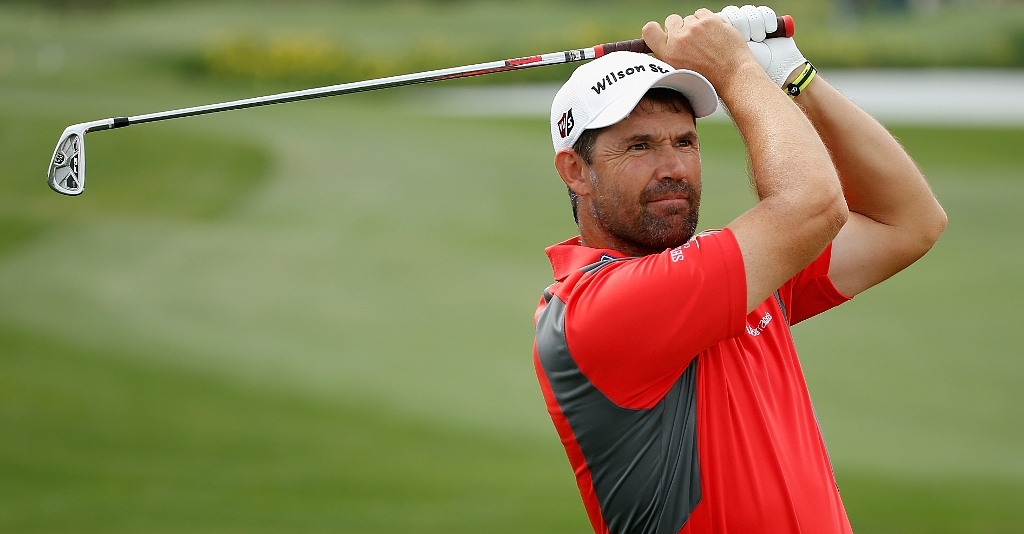 Nestling on 250 acres on the banks of the Mississippi River across from New Orleans, TPC Louisiana, where this week's Zurich Classic is set to be played, is one of famed course designer Pete Dye's very best layouts.
And this means, of course, that this week's field and all who play this 7,399-yard championship course will find that a track that was built on a site that was initially flat and with limited topography is now stretch of land that is beautiful, and full of features, but is also a compelling test of golf.
Dye, who created the flagship layout for the PGA Tour, the TPC Sawgrass, was specifically called in when the Louisiana challenge came up.
"Mr (Tim) Finchem (CEO of the US PGA Tour) asked me to do this, and I think I know why," Dye said with a chuckle when he was interviewed about his creation.
"He finds a flat site and then he calls me. But I appreciate the confidence he has in me, and, what the heck, I still love digging in the dirt."
Dye worked in conjunction with Tour players Steve Elkington and Louisiana local Kelly Gibson to create a 7,500-yard, par-72 golf course that sits low on the property and utilizes natural vegetation, including numerous cypress trees.
Dye, who also designed the TPC course at Virginia Beach, which opened in 2000, built relatively flat and small greens at Louisiana – they are no more than 5,000 square feet – and because of this, the bunkers were set off from the putting surfaces with chipping areas in between.
"We don't want the bunkers right up against the greens," he says. "We want to have a different look, maybe a little optical illusion, and a different strategy to the holes."
In addition to its 103 bunkers, 69 of them pot bunkers, Dye installed numerous waste bunkers – some 20 acres of the 80-plus acres of playing area are covered in sand and he also created five large ponds which are the core of the course's water hazards.
Featuring Bermuda fairways that are over-seeded annually with Rye, TPC Louisiana provides top-quality playing conditions throughout the year.
The Miniverde Bermuda greens putt exceptionally true and possess an average green speed of 10 on the stimpmeter.
The course offers four sets of tees, and even though the championship course stretches up to 7,399 yards from the back tees, Dye is pleased about a collection of short, but challenging par-4 holes that complement some of the longer ones.
"We've got some pretty nice, short par 4s that are really going to be the heart of the golf course," he said.
John Hugghins, national director of golf operations for all Tournament Players Clubs, believes that the New Orleans community will take this new TPC course to heart.
"There hasn't been an upscale golf course there in a number of years," he says. "The response from the folks in New Orleans has been strong. They're looking for good golf and we're going to deliver that to them.
"As well as a high quality golf course," Hugghins adds, "TPC Louisiana provides outstanding customer service and a beautifully appointed clubhouse that is setting the stage for our PGA Tour event, the Zurich Classic of New Orleans."
TPC Louisiana was named 'the 4th best upscale public golf course' by Golf Digest magazine when it debuted in 2004.
It has consistently been included in GolfWeek's 'Best Courses You Can Play' and currently rates among Golf Digest's 'Top 100 Public Golf Courses'.
COURSE FLY-OVER
To view a fly-over of TPC Louisiana on the club's official website you should click here.
PRACTICE FACILITIES
The club offers 15 acres of practice facilities which allows for private lessons, as well as full swing and short game practice on its driving range and associated facilities.
The back practice tee on the driving range is for the exclusive use of visiting PGA Tour players.
Each year the PGA Tour Golf Academy comes to the TPC Louisiana for a week of personalized state of the art instruction so that local golfers who wish to be part of the program do not need to travel to the Academy HQ in Florida.
If you are in the immediate area of TPC Louisiana and would like to register for this opportunity you should contact the club's Golf Shop at 504-436-8721.
THE TPC LOUISIANA GOLF SHOP
The shop claims to offer in it's 2000 square feet of floor space a variety of clothing, equipment, and accessories unparalleled by any other golf shop in the state of Louisiana – this partly because the purchasing power of the PGA Tour and partly because the skills of their brand specialists allows their shops to showcase products on the cutting edge of golf merchandising
WINING AND DINING
TPC Louisiana is able to offer via its highly-rated TPC Grille, full service bar and expansive outdoor patio some "great food, friendly service and irreplaceable atmosphere".
The Grille which is open to the public for lunch daily from 10h30 to 15h00, specializes in New Orleans cuisine that includes selections of soups, salads and sandwiches as well as it's signature dishes.
The club also runs Beverage Carts on the course offering prep-packaged Snacks as well as a wide selection of Beverages.
GOLF RATES
Rates which include the green fee, cart fee and practice ball fee, vary according to the time of the season, to residential status and whether the round is being played during the week or at the weekend or on public holidays.
– IE: in peak season, the rate per round for an out of town visitor would be $169.00 regardless of the day of the week and for Louisiana residents $160. The club also offers twilight fees during the peak season of $89 (weekdays) and $99 (weekends).
– In the off season visitors fees drop to $110, residents fees to $69 (weekdays) and $79 (weekends) and twilight fees to $59 and $69.
RENTAL FEES
Club Rental $60 plus tax
Shoe Rental $20 plus tax – only men's sizes available
*For further details re rates and fees you should contact The TPC Louisiana Golf Shop:
Local (504)436-8721
Toll Free (866) NOLA- TPC (6652-872)
MEMBERSHIP
Memberships are available but for further details you should:
– Contact the club via its Golf Shop as per the details above or…
– Go to the club website: http://www.tpc.com/louisiana/index.html