TPC is no fifth major – Westwood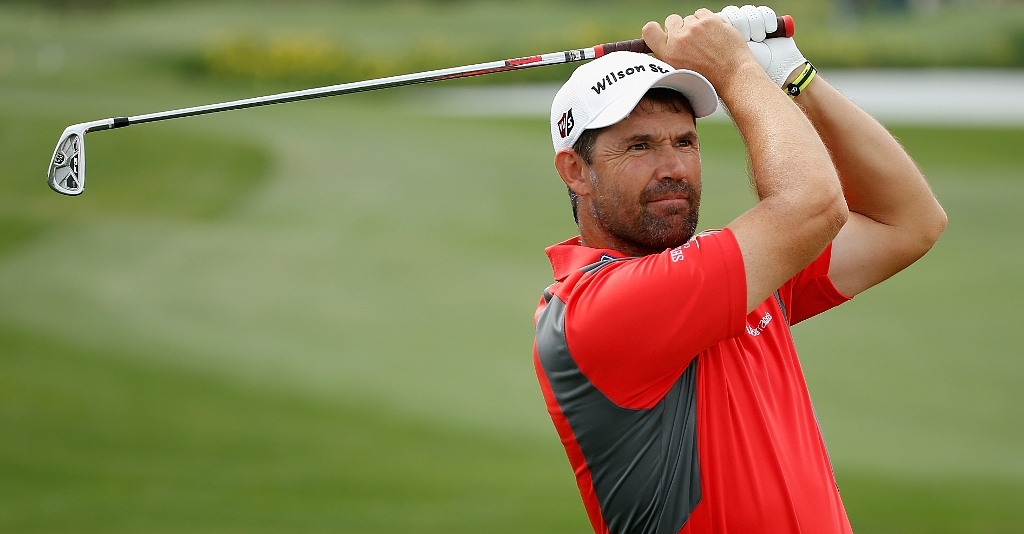 Despite attempts by those Stateside to make the TPC an unofficial "fifth major", Lee Westwood won't have it.
Padraig Harrington, Sergio Garcia and Ian Poulter are the three notable absentees from this week's BMW PGA Championship at Wentworth.
Lee Westwood is not inclined to criticise his Ryder Cup team-mates for staying away yet again from the European Tour's flagship event, even in troubled financial times, but he is sure he has his own priorities right.
The Worksop golfer did not play in the Players Championship in Florida two weeks ago and does not feel it deserves the tag of "unofficial fifth major" any more. For him it is not even close.
"I've travelled a lot this year," Westwood said. "I'd been to Korea and it would have been a week off and then straight out to TPC.
"I would have wanted to go Sunday and I couldn't face getting on a plane for a tournament that doesn't mean that much to me any more.
"It used to feel like the fifth biggest tournament in the world when it was played a couple of weeks before The Masters and it was a nice build-up to Augusta.
"It was a great build-up to Augusta, in fact, and now there are just bigger tournaments.
"The World Golf Championships (four of them this year) have gone in front of it. It's obviously a big tournament if you're a member of the PGA Tour and it's big for those guys over there, but I'm not a member over there and I'm not American.
"I'm a European and other tournaments hold bigger precedence for me.
"The BMW PGA is the biggest tournament on our Tour, our equivalent of The Players, and I feel like going (to Sawgrass) would have messed my preparation up."
A concerted effort has been made by the US Tour to elevate The Players to "fifth major" status and it was switched from March to May to make it stand out on his own rather than a tune-up for Augusta, but Westwood is having none of it.
"Strange, the more they try to push it the less it seems to be the fifth biggest tournament.
"I don't know what it is. I felt the course played better when it was played in March and it was a bigger tournament. I played last year (and missed the cut) and it didn't do it for me, so I didn't go back."
Asked what might be the fifth major if TPC is not, the former European number one replied: "I don't think any tournament has that chance.
"There are four majors and everything else. And you would think that if there was to be another major it would be in Australia or something like that – like in tennis where they spread it around.
"Australian, French Open, Wimbledon and American. That seems to me to make more sense."
As it is, of course, three of the four golf majors are in the States – as they have been since they started – and now three of the four World Championships are there. Until this year it was three out of three.
So what does Westwood think of Harrington (Europe's only current major champion), Garcia (Europe's highest-ranked player) and Poulter (Europe's top-scorer in last year's Ryder Cup) not being at the European Tour's most prestigious event?
"They are members of the (US) PGA Tour. You can only plan your schedule around what you think and what means the most to me. I can't advise somebody else.
"You can't play everywhere every week. It would be nice to see every European that's ranked high enough to play in the BMW PGA Championship play, but they may have other priorities."
Poulter and Harrington have had issues with the greens on the West Course.
Poulter, in Texas instead this week, played eight times in a row before staying away last year, missing the cut on six occasions and having a best finish of 33rd.
Harrington, who has opted for a week of practice rather than tournament golf and will also be making his first visit to Open venue Turnberry, has played 10 of the last 13 years with only one top-10 finish.
As for Garcia, who has admitted that tax issues have stopped him visiting Britain more, he has not played the event since coming fifth in 2000 – yet he will be competing in next week's European Open at the London Club in Kent.
Just as was the case when Tiger Woods missed The Open and US PGA last year – through injury in his case, of course – once the action starts on Thursday the focus will turn to those who are there rather than those who are not.
Masters champion Angel Cabrera, Players champion Henrik Stenson – a big win for the Swede regardless what Westwood thinks – eight more of last year's Ryder Cup side, Rory McIlroy, Luke Donald, Colin Montgomerie, Retief Goosen and former Open champions Ernie Els, John Daly and Ben Curtis.
Most Tour events dream of a cast list that strong.