Tour ref refutes slow play charge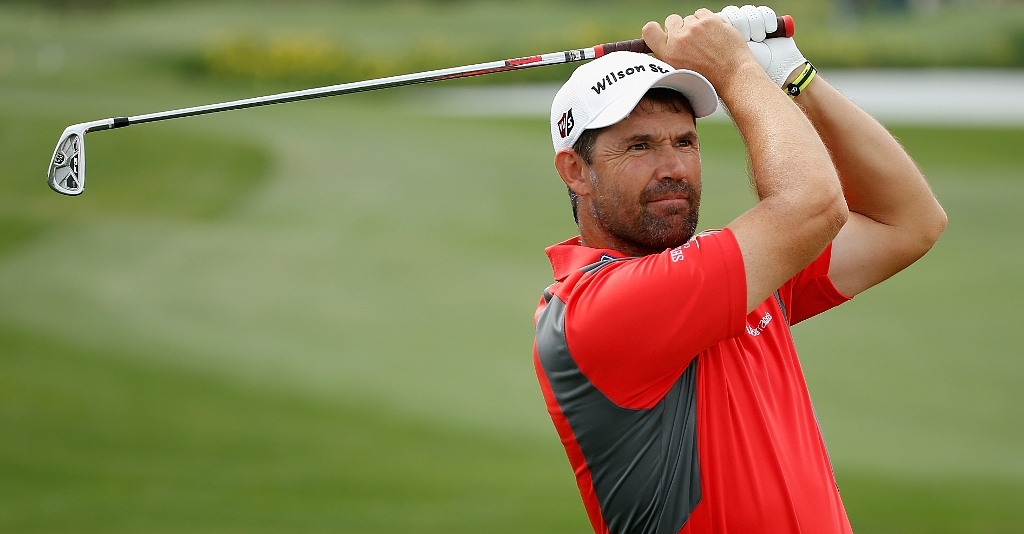 The European Tour's senior referee has refuted a charge that he and his colleagues lack the will to stamp out slow play.
The European Tour's senior referee has refuted the charge that he and his colleagues lack the will to stamp out slow play.
One of professional golf's regular big issues was back as a talking point after the recent European Open won by Christian Cevaer – with good reason given his history.
The Frenchman carries a tag as one of the circuit's tortoises and having been put on the clock on nine occasions this season he will be slapped with a £500 fine if it happens three more times.
He also, for the first time this year, took too long over one shot in his third round while being timed at the London Club and if he does that twice more he will be fined £2,000.
But despite some press criticism of Cevaer's deliberations on the final day, the Tour's Andy McFee insists that further action would have been taken if he had fallen foul of the Tour's pace of play rules.
"The final group (Cevaer and Jeev Milkha Singh) were not timed because their position on the course never warranted it," he told PA Sport.
"Christian is slow. He knows this and is nowhere near as bad as he used to be. My own view is that he is an easy target, but our rules require a group to be out of position and over time for us to time them.
"Any group playing immediately behind Rory (McIlroy) may have some space in front of them as he plays refreshingly quickly, but if his group is going to wait on the next tee the gap closes naturally without the need for timing.
"At only one point in the round I did feel the need to speak to both Christian and Jeev – on the eighth – and they responded immediately.
"It may be fashionable for people to time individuals who are in position, but it is neither helpful nor relevant.
"In the first instance, without proper training, the person behind the watch will have no clue as to when to start the timing of an individual stroke, so the resultant data is highly questionable.
"Secondly, many if not most players, will be outside the time limits if this same scrutiny is applied to them, but the acid test is are they out of position?
"I have no particular wish to protect Christian as he is slow, but I do not feel that on this occasion he should be the target for scorn just because he won and because he is news.
"I also totally reject any notion that the Tour turned a blind eye or refused to act. That is not our style.
"Truth is, we would love to apply a one-stroke penalty if the opportunity arises because the message this sends out is very powerful.
"But we will always treat all players fairly and we will not seek to penalise when the circumstances don't warrant it.
"Incidentally, 17 one-stroke penalties have been earned (and I use that word deliberately] since 1997 – hardly inaction.
"True, most of the penalties fall to those who don't know the system, but you have to be either naive or dim to have a second bad time after a ref has told you that you already have one bad time and one more will be an instant penalty of one stroke.
"Most hard-nosed pros then manage to get business done inside the limits, meaning they either get back in position or we have no opportunity to act further."
Back in 1995 in only his fifth Tour event as a professional Cevaer finished second in the Madeira Islands Open, but £500 of his £27,770 prize had to be handed back in a slow-play fine.
At the Wales Open five years ago the punishment was £4,000 after he took 47 seconds rather than 40 to play one shot.
Scottish journalist John Huggan saw the problem for himself three years ago when he caddied for Australian Mike Clayton at the Heineken Classic in Melbourne.
Cevaer was in the same group and Huggan wrote that his speed, or rather lack of it, became "a source of great irritation" to all of us.
"It didn't take long for our three-ball to fall behind the group ahead. And, as expected, the appearance of a European Tour referee duly followed.
"Immediately, however, Cevaer's previously-lengthy pre-shot routine altered. Instead of endlessly pondering over even the most straightforward of shots and making countless practice swings, he began to play at a pace commensurate with his two companions. It was an amazing transformation.
"After a few holes the referee disappeared, leaving Cevaer free to return us all to the twilight world that he seemingly prefers to inhabit."
Cevaer is not the biggest culprit on Tour this season, though.
English rookie Seve Benson has already had fines of £2,000 and £500, while Swede Pelle Edberg has been fined £500 and has been timed 14 times, two more than Benson.