Tour looking at Seve-Vardon swap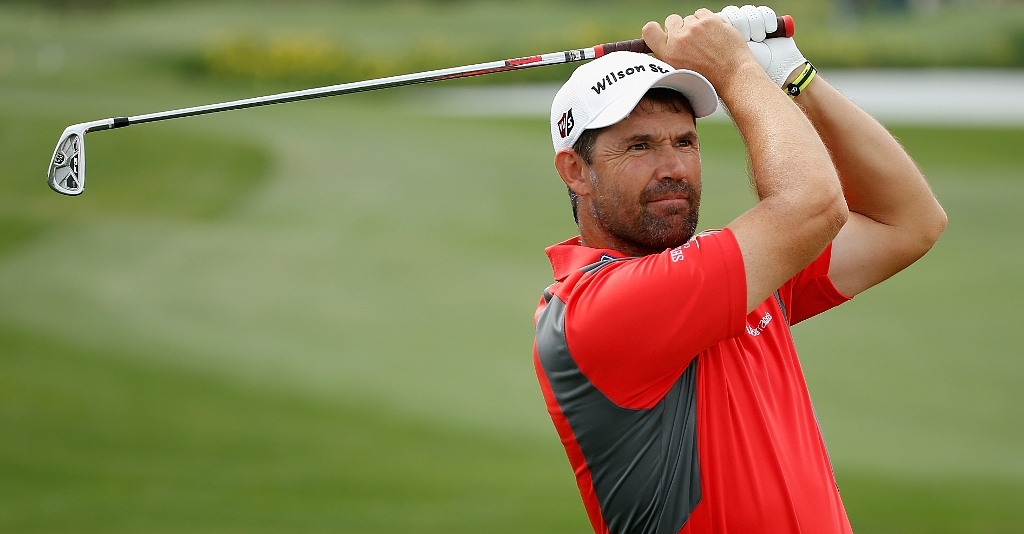 The call for Seve Ballesteros's image to be included on the European Tour logo is under serious consideration.
The call for Seve Ballesteros's image to be included on the European Tour logo is under serious consideration.
And that's official
George O'Grady confirmed as much on Tuesday when he said that the the strong call from players to have the late Seve Ballesteros's image included on the new European Tour logo was being seriously considered.
The European Tour's chief executive officer said that a statement would be made shortly regarding the annual Seve Trophy event between mainland Europe and Great Britain and Ireland in September along with other options, including making a change to the new European Tour logo to include the image of Ballesteros.
Said O;Grady: "Seve was the inspiration behind The European Tour as it is today and it is both right and fitting that, in the fullness of time, we find the most appropriate way to acknowledge his unique contribution."
The European Tour underwent a global re brand in 2008, which resulted in the new current logo including an image of Harry Vardon, considered by many to be Europe's first touring professional.
The use of Vardon's image also created a link, said the European Tour by way of explanation, between the Harry Vardon Trophy, traditionally presented since 1937 to the player winning The European Tour's Order of Merit (now called The Race to Dubai), and the Tour's season ending finale, the Dubai World Championship, the trademark of which is owned by The European Tour.
Since Ballesteros death nine days at the age of 52, however, there have been subsequently been strong calls from many influential players for a new European Tour logo that includes the image of Ballesteros at the expense of Vardin
In the meantime, at least two events that pay tribute to Ballesteros are already part of European golf.
In 2008, The European Tour created the Players' Player Award, first presented to Padraig Harrington, as the ultimate accolade bestowed upon the leading player by his peers, at the centre of which is an iconic image of Seve with the following quotation from John Jacobs, the founder of The European Tour in 1971:"Seve's supreme talent, flair, and passion for golf inspired millions around the world."
And right now, this week, "The Olé Seve! Invitational that has been taking place at Wentworth Club, has been in planning for many months and is just one of many ways in the Tour will be celebrating the life of Severiano Ballesteros, as well as raising funds for his charitable foundation, Cancer Research UK.