TopGolf targets the future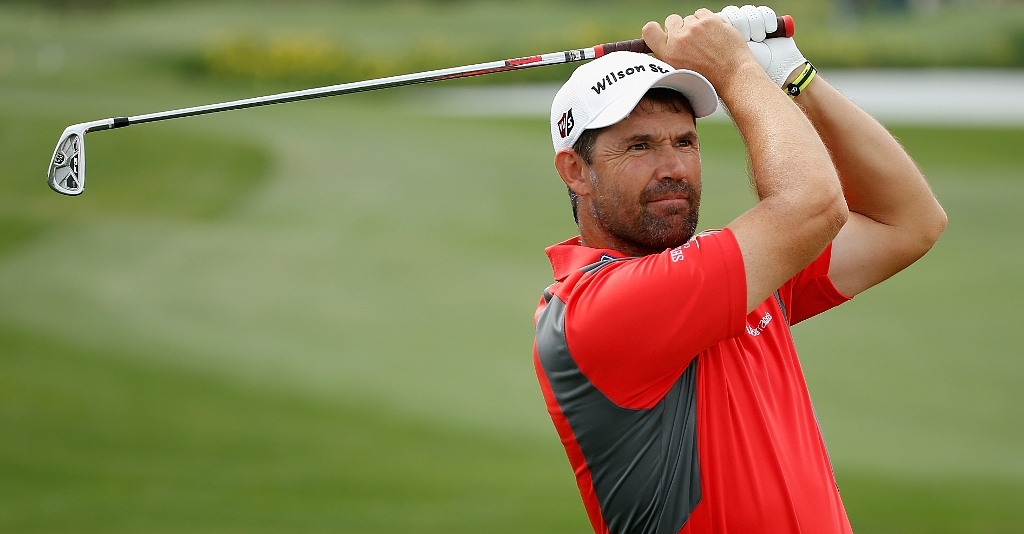 There's a new way to play golf and it involves hitting 'clever balls'. The Golf365 team tried it out at the first TopGolf Journo Masters.
Golfers have been playing on courses for centuries, driving on ranges for the last 50 years and in recent times they've been using indoor simulators.
Now there is another way to play the game – TopGolf, a fun, point-scoring version of the sport that uses modern technology to bring the phrase "Target Golf" to life.
Players hit balls from heated driving bays onto a landscaped outfield with targets ranging in distance from 20 to 240 yards. Accuracy and distance are rewarded, but the game is also strategic – hit the centre of a target and the next ball counts double.
TopGolf's unique "clever balls" contain a microchip which gives instant scoring feedback to computers screens in the bays. It's a fast-moving, competitive game that suits all ages, all playing abilities and is perfect for parties and team-building events.
TopGolf have three centres in the south-east at Watford, Chigwell and Surrey and the Golf365 team travelled to the Watford venue last week to try things out and bid to win the Green Jacket in the first ever TopGolf Journo Masters. Here's what we made of it.
Matt Cooper
I've never enjoyed driving ranges – duff balls, bare mats and a wide field with nothing to aim at. I always visit them with the best of intentions but end up carelessly thrashing 50 balls into the outfield, getting progressively worse rather than better.
The pros tell us that we should have a target in mind for every shot and driving ranges don't really offer one – unless you fancy taking a cheap shot at the poor schmuck driving the tractor.
TopGolf is different. The balls are good quality, the mats are lush and every shot has a goal. Whether it was a 50 yard pitch or a full drive, I knew what I wanted to do – even if I didn't always have the ability to do it.
Harry Emanuel
The two things that differentiate TopGolf from other ranges are the quality of the golf balls and the technology involved.
There is nothing worse than going to a range and hitting poor quality golf balls. The pros only practice with their own golf balls so why should we amateurs be handicapped by practising with poor quality balls when we have enough issues to contend with.
The technology allows you to practice your distance control and also gives you a variety of game options to keep practice fun and your mind on the job rather than just aimlessly bashing balls down a range.
I must admit to being a founder member of the site in Surrey and so may have been a little less interested in the facilities than the rest of our motley crew who went to the TopGolf media day. Three pints of Guinness before teeing off did little to aid my competitive edge – a free bar what with my reputation, game on and the game's over.
Our star player Matt 'Leaderboard Watcher' Cooper got our team off to a flying a start but as the excitement caught up with him and as he faded like Charlie Wi at the Transitions Championship so did our team's hopes.
Watch out for the clean-shaven Wise One if you're out on the golf course as rarely will you see such an ability to shape the ball in so many unique directions. Never play Mark 'I don't really have a handicap but swing it as smoothly as Ernie Els' Kendall for money.
Give TopGolf a try and if you don't enjoy it there's always the bar.
Dave Tindall
For various reasons – young family, injury, aversion to anything but hot weather – I hadn't swung a club in anger for four years. So this, in theory, was the ideal way for me to ease my way back in.
And that's just how it turned out.
True, I was rubbish but it didn't really matter as I could be aiming for one target but fly my ball into one in the opposite direction and still score points. Nothing wrong with a favourable bounce is there. That's what happens in real golf. Skill will always out though and it does so with TopGolf.
The emphasis on strategy – do you go for the far-off targets which rack up big points or keep your score ticking over with little chips into the near ones – also allowed me revert to the pitching wedge (when I was embarrassing myself with longer clubs) and pretend I was being wily and clever.
The odd glitch in the scoring can be overcome with a manual override if necessary but on the whole this is a very well thought out and addictive form of the game which I would play regularly when pressed for time, fancied some more focused practice or was just looking for a social knock about with some mates without worrying if all my shirts with collars were in the wash.
Mark Kendall
As has been widely flagged up by the rest of the team, traditional driving ranges usually leave you unfulfilled and distinctly underwhelmed… not only for your own lack of tangible achievement or enjoyment, but also for those rotten yellow balls that have the ability to knock 20 percent off your distance and probably double that off your confidence.
From my experience you end up resorting to taking the driver out and desperately trying to thrash the thing over the back fence… with distinctly limited success.
TopGolf does still offer you that option and there are big points on offer should nail the driver into the target some 250 yards away, but it's not just about power, with numerous targets and an even wider selection of games ensuring there is something for just about everyone.
For the serious golfer there's the opportunity to work more or less every area of your game in a variety of interesting ways, while for the uninitiated dragged along for the ride it's almost like outdoor ten-pin bowling with a club in your hand – good fun and addictive regardless of standard.
The quality of ball and equipment, the facilities of the site in general and the knowledge and attentiveness of staff all shone through and if you're looking for a quick, easy fix but don't have time for 18 holes, or the will to visit the driving range, TopGolf could well be the answer.