Top 100 Courses in British Isles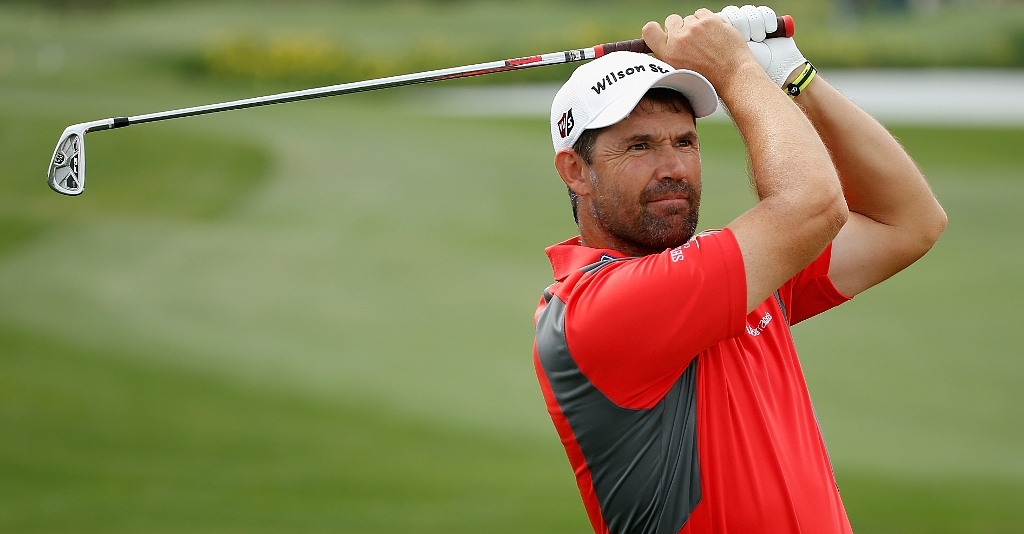 Matt Cooper takes a look at Top100GolfCourse.co.uk's annual ranking of the best layouts in the Britain and Ireland.
Golfers are sports fans, sports fans are nerds, nerds like lists. QED, golfers love to compile lists of their best/worst/favourite courses.
At the end of last year the website Top100GolfCourses.co.uk revealed their latest rankings of courses in the British Isles after a thorough analysis of over 200 British and Irish tracks.
"In a similar vein to our newly published World Top 100, our Britain & Ireland rankings looks very familiar," explained website spokesman Malcolm Searle.
"So let's put the cards on the table. The reality is that there will be few, if any, new contenders for a Top 20 place. There are perhaps 30 courses that vie for a Top 20 spot and the last course to break into that group was Kingsbarns, which opened for play in 2000.
"Castle Stuart is our highest new entry – straight in at position 41. We've featured this Scottish Highlands course as a Gem since 2008, a full nine months before it officially opened its tees for play.
"Mark Parsinen – the man who developed Kingsbarns – also developed Castle Stuart and his ambitious dream is to host a future Open Championship there."
Seven miles east of Inverness, Castle Stuart may have to wait awhile to get on the Open rota, but it is already favourite to host the Scottish Open when it moves to a links venue this July.
In terms of numbers, England has the most entries in the top 100, but Scotland can boast it has quality instead of quantity with six of the top ten being north of the border venues.
The one significant change comes for Irish courses.
"We believed three of them were positioned too far down in our last ranking table," says Searle. "County Louth moves up 23 places, County Sligo rockets 34 places and Mount Juliet jumps 27 spots."
In recognition of the high quality of Irish golf the top spot is taken by Royal County Down (and Northern Ireland alone has five courses on the list). The rest of the top five is made up of Open rota courses (Turnberry, Royal Birkdale, Muirfield and the Old Course).
Here are the full rankings:
The Top 100 courses in the British Isles
1. Royal County Down (Championship)
2. Turnberry (Ailsa)
3. Royal Birkdale
4. Muirfield
5. St Andrews (Old)
6. Royal Portrush (Dunluce)
7. Kingsbarns
8. Royal Dornoch (Championship)
9. Carnoustie (Championship)
10. Ballybunion (Old)
11. Royal St George's
12. Sunningdale (Old)
13. Loch Lomond
14. Royal Lytham & St Annes
15. Woodhall Spa (Hotchkin)
16. Portmarnock (Old)
17. European Club
18. Lahinch (Old)
19. Waterville
20. Royal Liverpool
21. Royal Troon (Old)
22. Ganton
23. North Berwick (West)
24. Royal Aberdeen (Balgownie)
25. Machrihanish
26. Walton Heath (Old)
27. Sunningdale (New)
28. Royal Porthcawl
29. Wentworth (West)
30. Saunton (East)
31. Cruden Bay
32. Formby
33. Nairn (Championship)
34. Royal West Norfolk
35. St George's Hill (Red & Blue)
36. Gleneagles (King's)
37. Western Gailes
38. County Louth
39. Tralee
40. Notts
41. Castle Stuart
42. Prestwick
43. Doonbeg
44. St Enodoc (Church)
45. Burnham & Berrow
46. Swinley Forest
47. Royal Cinque Ports
48. Royal St David's
49. County Sligo (Championship)
50. Rye (Old)
51. Enniscrone (Dunes)
52. Mount Juliet
53. Ballyliffin (Glashedy)
54. Silloth on Solway
55. West Sussex
56. Adare Manor
57. Hillside
58. Proserpina (Sandy Hills)
59. Alwoodley
60. Carne
61. Old Head
62. Berkshire (Red)
63. Gullane (No. 1)
64. St Andrews (Castle)
65. St Andrews (New)
66. Moortown
67. Hunstanton
68. Queenwood
69. Dundonald
70. Hankley Common
71. Blairgowrie (Rosemount)
72. Pennard
73. Grove
74. Trevose (Championship)
75. Berkshire (Blue)
76. Panmure
77. Aberdovey
78. Machrie
79. Chart Hills
80. Walton Heath (New)
81. Port Stewart (Strand)
82. Worplesdon
83. Castlerock (Mussenden)
84. The Belfry (Brabazon)
85. Woking
86. Woburn (Marquess)
87. Lough Erne
88. Wentworth (East)
89. Portmarnock Hotel & Golf Links
90. Lindrick
91. Sherwood Forest
92. Royal North Devon
93. Machrihanish Dunes
94. Liphook
95. West Hill
96. St Mellion (Nicklaus)
97. Southport & Ainsdale
98. Bearwood Lakes
99. Little Aston
100. Montrose (Medal)
Of course the natural reaction for the golfer is to trace your finger down the list, looking for (and usually counting) the courses you have played. I'm no different and have clocked up 18. Here are my personal favourites (not necessarily the best – just the ones I have enjoyed the most):
Royal Birkdale: My parents went up to Southport at the end of last summer and, whilst up there, my mum phoned me. "We biked past Royal Birkdale," she said. "Can't say I thought much of it, looked a bit scrappy." Bless her. I've been lucky enough to play it three times, always in different conditions, and I have loved it a little bit more every time. I played the best back nine of my life there last May (two-over-par) and I even love the clubhouse staff who are always friendly, helpful and unpretentious.
Saunton (East) and Burnham & Berrow: Two courses on the Somerset & Devon coast that I visited in the summer of 2009. Both courses have stunning stretches of holes that weave through the dunes. They form part of the Atlantic Links, which makes playing the many wonderful links courses in the West Country so much easier. In total there are five of those courses in the top 100 (Royal North Devon, St Enodoc and Trevose make up the numbers).
Lahinch (Old): I went there at the end of last summer and loved it. You depart most courses drooling about one or two, maybe three or four, holes. I came away from Lahinch thinking 17 were superb! Only the 18th lost out and that was only in comparison with what went before. An excellent challenge with a endless series lots of intimidating but stunning – and really fun to play – shots.
Woodhall Spa (Hotchkin): Home to the English Golf Union, this course fosters the talent of the nation's finest young players. It meanders through beautiful forest and stray shots (literally anything missing the fairway) are heavily punished by the colourful heather and bracken or the imposingly deep bunkers.
Aberdovey: A small gem amongst many giants. The par-three 12th is one of the toughest holes I have ever played, straight into the prevailing wind, towards the Irish Sea, to a green raised high in the dunes. Anything long and right finds the beach, anything short and left leaves a recovery from about 50 feet below the putting surface. And the short 16th is the most enjoyable short par-four I have played too.
The wish list: Of course, once you've ticked off the course you have played, the next trick is to ponder which courses will come next. Top of my wish list are more Irish links courses (