Tomson Pudong GC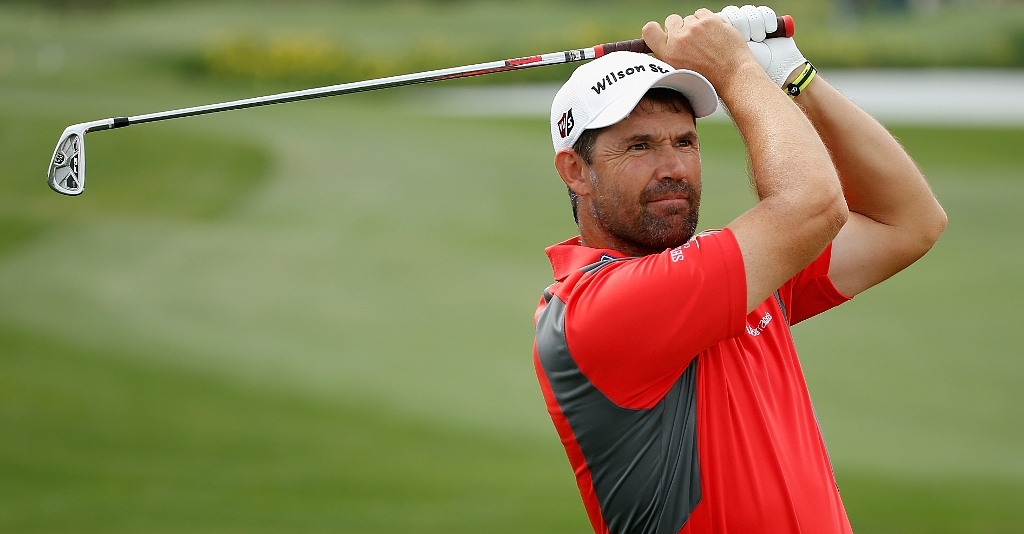 Find out here about the Shanghai club where the 1st leg of the Shui On Land China Golf Challenge was played.
Our golf course preview this week should help you lean more about the Tomson Shanghai Pudong Golf club, where the first leg of China's unique, new seven-day, eight-round, golf Marathon, the On Land China Golf Challenge, is to be played next week:
BACKGROUND INFORMATION
The Tomson Shanghai Pudong Golf Club was established after the land on which it stands was purchased at a public bidding and, in all, the Tomson Group has invested over US100 million in developing the golf course, the club house, the surrounding estate and the other facilities on offer at the club.
In 1993 Tomson Group commenced construction of an 18-hole championship golf course, and in 1997 after celebrating the opening of it, continued with the construction of the villas around the golf course.
Now that Tomson Group has developed a proven world class Championship facility with a community estate, their target of hosting a world class championship golf tournament in order to present a metropolitan Shanghai to the world has been achieved with the arrival of the BMW Asian Open.
The course designer, Shunsuke Kato, who is also chairman of the Japan Golf Association, says he has, in his design of the course, combined the ancient, traditional and the modern characteristics of a golf club from Britain, United States and Japan.
The Club, which has hosted several China Professional Golf Association and Asian Tour golf tournaments, says it has been highly praised by golfers of all calibers from around the world and was recently voted as being the best course in the Shanghai Area by the Hu Run Report which has selected it, the club says "as the must play course for many of the national and international VIP's visiting Shanghai".
THE COURSE:
The par 72, 18-hole course is 7,340 yards long and was designed by Shunsuke Kato.
It covers 1.4 million square metres of land and has 7,200 yards of fairways covered with TIF419+rye grass.
L93=SR1120 bent grass has been used for the greens and Yoysia Japonica for the rough.
Some 30,000 imported camphor, maple and various other precious seasonal trees line its fairways while 30,000 cubic metres of stone and rock, 2.5 million cubic metres of sand and 800,000 cubic metres of frigid meadow have been used to create the series of veined grass and flower-covered undulating hills running between its eight lakes and ponds.
COURSE RECORDS: Ernie Els set the professional record of 62 in April 2005 while the Amateur mark of 69 was posted in 1998 by Zhiqi Guo
COURSE MAPS
To view course map, click here.
NOTE: The course itself is open only to members and their guests, but an attached driving range is open to the public
CLUB FACILITIES
Facilities offered by the club include:
A five-star quality clubhouse with restaurants, tennis courts, indoor and outdoor swimming pools, a sauna, bowling and billiards facilities, functions rooms and a business centre
MEMBERSHIP FEES:
Admission Fees
Group Membership (1 nominee, two non-nominees) £260,000
Individual membership – £72,000
Spouse £13,000
Annual membership fee
Per individual: £4,000
NOTE: There are no green fees for members, but with a facility fee, caddie fee and insurance, the cost to a member for an 18-hole game is just over £12 on week days and £18.75 on Saturdays and Sundays
Guests pay £45 on weekdays and £64 at the weekend.
RENTALS:
Golf clubs (per set) £7.75
Golf Shoes (per pair) £2.75
CONTACT DETAILS:
Tomson Shanghai Pudong Golf Club
1 Long Dong Street, Pudong New District Shanghai, 201203
Telephone +86 21 5833 8888
Fax +86 21 5833 9700
Email zhuang@tomson-golf.com
Website: http://www.tomson-golf.com/
LOCATION:
Located close to Pudong's administrative centre and Central Park.