Toms grabs halfway lead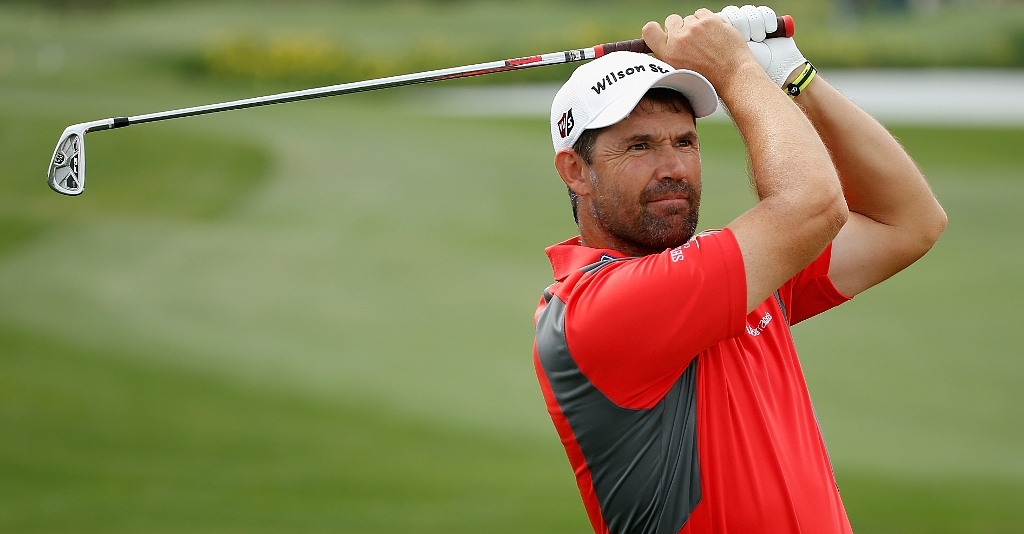 David Toms moved into the second round lead early and then hung onto it at The Players championship on Friday.
David Toms moved into the second round lead early and then hung onto it at The Players championship on Friday.
The 44-year-old American blast from the past came in from the cold of a five year spell without a win to add a 4-under-par 68 to his opening 66 and at 10-under was able to edge overnight leader Nick Watney (71) into second place by a shot.
Toms has won 12 times on the PGA Tour, once in the season's final Major, the PGA Championship, but until this week he hadn't looked like a Players contender and the general belief here is that the weekend will turn into a battle between some of Europe's exciting new guard of world-class winners, namely US Open and PGA Champions Graeme McDowell and Martin Kaymer and WGC Match Play champion Luke Donald and the new generation of Americans that have been coming through to fill the gap left by an ailing Woods and an up-and-down Phil Mickelson, in this case Watney, 2009 US Open champion Lucas Glover and maybe even Hunter Mahan.
As things are right now, Toms leads Watney by one and McDowell, Donald and Glover by two with with Mahan a further shot back and Kaymer five shots off the pace after a disappointing second round 72.
American Steve Stricker who shares the four-strong tie for third with McDowell, Donald and Glover, shouldn't be written off as he seeks to halt his slide on the World raking list.
The 44-year-old Wisconsin native may well be the mature leg of the US challenge.
Mahan, is a shot behind McDowell & Co at 7-under in another four-way tie with Australian Aaron Baddeley (67) and US big banger JB Holmes and fellow American Davis Love III, who both shot 69s
Toms, in the meantime, seemed a little surprised to be atop the leaderboard at the halfway stage.
He said: "I haven't done anything great, haven't made a lot of putts, or chip-ins or anything like that. I've just played very, very solid golf.
"It's all about enjoying the game, enjoying the competition and if you get the results, that is a bonus as well," he said.
Not so laid back in his approach this week is McDowell.
He's had a miserable year so far and his missed cut at the Masters hardly served to cheer him up, but he spent last week fixing swing problems with his coach in Orlando and he is pretty bubbly about the results
"My striking is back, my pressure's back on the ball again and I'm really, really happy the way I have struck the ball in the last two days. I'm happy to be back in contention, it is where you want to be at the weekends," he said.
McDowell made two birdies on his front nine and followed it up immediately with two more after the turn.
His round was in danger after he hit a tree and duffed his pitch on the 12th for a double bogey, but he bounced back immediately, tapping in for birdie on the par-three 13th after very nearly making an ace and although two more bogeys followed, he again nullified them with two more birdies on the 16th and 18th holes.
"Yes, I do fancy my chances. I had a couple of clumsy three-putts, sure, but I feel I've turned the corner," he added, unable to hide his delight.
Donald, who can become the World's latest No 1 if he wins at Sawgrass on Sunday, has been looking composed while playing a series of superb iron shots, but there is nothing laid back about him either.
The WGC-Accenture Match Play champion has finished no lower than 10th in his last five PGA Tour starts, and he looks certain to extend that impressive sequence in Florida this week.
"It's very satisfying," said Donald. "Hopefully I'm stepping up and getting better. I obviously gained a lot of confidence from my win and I feel good about my game.
"My short game's been good for a couple of years, but now I'm starting to hit more fairways, more greens and give myself more chances."
On completing 36 holes without a blemish on his scorecard, he added: "I think it's an accomplishment anywhere.
"This is a tough course with danger lurking everywhere. It's pretty easy to slip up out there, so it's satisfying to go 36 holes without a bogey."
Donald, it has been reported, was planning to bring the quiet confidence he seems to manage so well in match play golf to his stroke play this week – and it certainly seems to be working.
Right now, with the tournament wide open to a host of highly talented golfers, that confidence, his irons and his reliable putter might just be the weapons that see him through.
TOP 10 LEADERBOARD:
134 David Toms (USA) 66 68
135 Nick Watney (USA) 64 71
136 Graeme McDowell (Nir) 69, Steve Stricker (USA) 69 67, Luke Donald (Eng) 69 67, Lucas Glover (USA) 65 71
137 Hunter Mahan (USA) 70 67, Aaron Baddeley (Aus) 70 67, JB Holmes (USA) 68 69, Davis Love III (USA) 68 69