Title hat-trick for Mason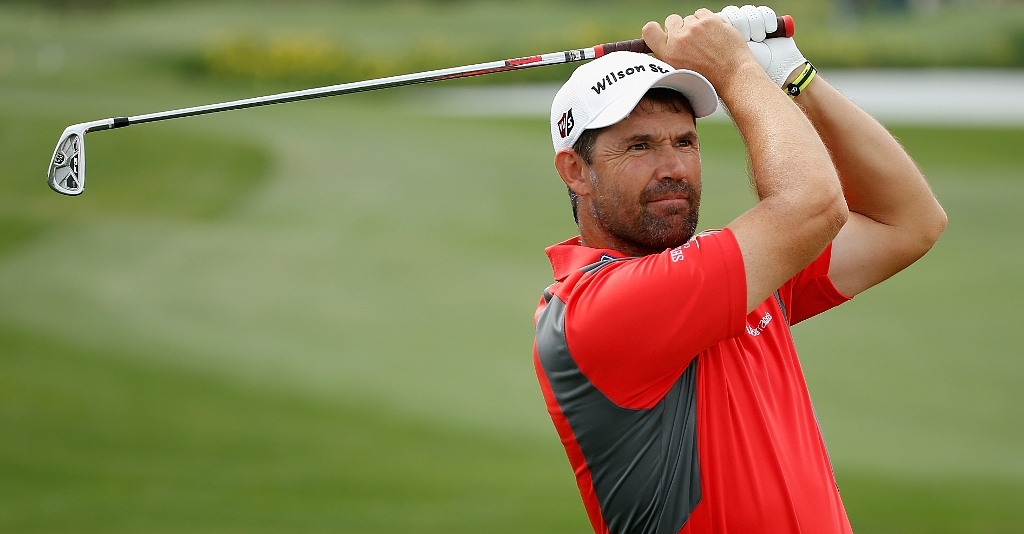 Carl Mason completed a hat-trick of De Vere Collection PGA Seniors Championship titles on Sunday.
Carl Mason completed a hat-trick of De Vere Collection PGA Seniors Championship titles by easing to a three-stroke victory at Slaley Hall.
Englishman Mason fired a three-under-par final round of 69 to capture his 21st European Senior Tour title and close the gap on Tommy Horton's record of 23 career victories on the over-50s circuit.
The all-time leading Senior Tour money winner, who also won the championship in 2004 and 2007, continued his sequence of winning in each of the seven seasons he has been on the Senior Tour since joining in 2003.
After extending his three-shot overnight lead with two birdies in his opening four holes, Mason had a double bogey after finding the water off on the fifth hole but that proved to be a minor blip as he carded five more birdies.
A double bogey on the last eroded the margin of victory but his nine-under-par total of 279 was enough to hold off Paraguay's Angel Franco and South African Christopher Williams, who tied for second, and give Mason a belated birthday present, after he celebrated turning 56 on Thursday.
"It was a sweet victory – they all have been," he said. "I was very pleased with the way I played – I played great.
"I hit two bad shots all day and took double bogeys on them but apart from that I was steady as a rock. I had that winning mode.
"I like that feeling again. It was good. That's my third PGA Seniors Championship which is nice. It's a good event to win, a four-round event.
"I putted a lot better this week and my game gets better when I do that, I'm convinced of that.
"I knew I was playing well so when I knocked it into the water on the fifth I wasn't that bothered as I knew I was hitting the ball well. I was pleased with the way I kept going."
Mason, who has won the Senior Tour Order of Merit three times, has now set his sights on landing another John Jacobs Trophy after moving from 31st to sixth in the money list, courtesy of the 47,115 euros first prize.
"I know what I'm like, I need a confidence boost, so once I get that I normally go on a good run and hopefully I will do. It's nice to get a win again. The Order of Merit is another target to go at. I want to go out and play good golf and do what I know I can do and if I do that I'll go close.
"It would also be nice to get to Tommy's record of 23 wins. I've come this far so it would nice to get the record."
Franco closed with a round of 68 to finish runner-up for the fourth time on the Senior Tour while Williams, who secured a conditional card at qualifying school last November, rounded off a fine Senior Tour debut with a 69 for a share of second place on six under par.
Fellow rookie Roger Chapman finished tied sixth after a fine 68 to record his fourth top-10 placing in six appearances, while Ian Woosnam was tied 10th after closing with a round of 70 to extend his lead at the top of the Order of Merit.
All the final round scores & totals in the PGA Senior Tour The De Vere Collection PGA Seniors Championship, Hunting Course, De Vere Slaley Hall, Northumberland, England
(Par: 72)
279 C Mason (Eng) 73 70 67 69
282 C Williams (Rsa) 72 70 71 69, A Franco (Par) 69 72 73 68
283 G Brand Jnr (Sco) 69 73 71 70, N Job (Eng) 76 71 68 68
285 R Chapman (Eng) 74 71 72 68, J Chillas (Sco) 74 69 71 71
286 J Heggarty (NIrl) 74 69 72 71
287 J Bruner (USA) 75 73 70 69
288 G Ryall (Eng) 74 74 71 69, B Cameron (Eng) 71 73 72 72, R Drummond (Sco) 76 71 71 70, I Woosnam (Wal) 73 75 71 69, M Cunning (USA) 73 72 71 72, K Spurgeon (Eng) 70 73 74 71, S Ebihara (Jpn) 75 71 74 68
289 B Lincoln (Rsa) 71 73 74 71, M Williams (Zim) 74 72 73 70, H Carbonetti (Arg) 75 76 69 69, J Quiros (Spa) 71 78 70 70
290 E Rodriguez (Spa) 73 73 71 73, K Hanefeld (USA) 75 76 69 70, D Smyth (Irl) 73 75 75 67, B Boyd (USA) 73 70 74 73
291 G Brand (Eng) 81 70 72 68, K Tomori (Jpn) 76 73 71 71
292 G Towne (USA) 71 75 74 72, T Giedeon (Ger) 71 75 73 73, P Mitchell (Eng) 74 75 71 72, M Harwood (Aus) 74 73 73 72
293 J Benda (USA) 69 77 73 74, D Russell (Eng) 72 74 74 73, D Merriman (Aus) 77 71 71 74, G Ralph (Eng) 77 74 70 72, G Harvey (Sco) 75 75 71 72
294 E Darcy (Irl) 74 77 69 74, C Rocca (Ita) 73 74 73 74
295 A Fernandez (Chi) 75 70 78 72, G Cali (Ita) 71 75 75 74, I Palmer (Rsa) 75 73 74 73
296 J Rhodes (Eng) 76 73 74 73
297 P Harrison (Eng) 75 75 72 75, A Barrera (Arg) 73 74 78 72
298 B Charles (Nzl) 73 76 75 74, M Poxon (Eng) 78 73 76 71, D Good (Aus) 75 75 77 71
299 J Hawkes (Rsa) 69 78 79 73, A Murray (Eng) 76 75 74 74, D Cambridge (Jam) 77 72 74 76, S Martin (Sco) 78 73 75 73
300 D Johnson (USA) 75 77 74 74, A Webster (Sco) 76 73 76 75
301 P Oakley (USA) 74 75 74 78, T Allen (Eng) 74 74 73 80
302 T Planchin (Fra) 75 73 78 76, G Marsh (Aus) 79 73 71 79
304 V Garcia (Spa) 72 79 79 74
305 T Rastall (Eng) 71 81 76 77, T Johnstone (Zim) 74 77 77 77
306 M White (Sco) 74 77 78 77
310 T Charnley (Eng) 73 79 81 77, A Hemsley (Sco) 74 78 80 78
311 P Hanna (NIrl) 77 75 78 81
313 T Rouse (Eng) 78 74 80 81