Time for the Solheim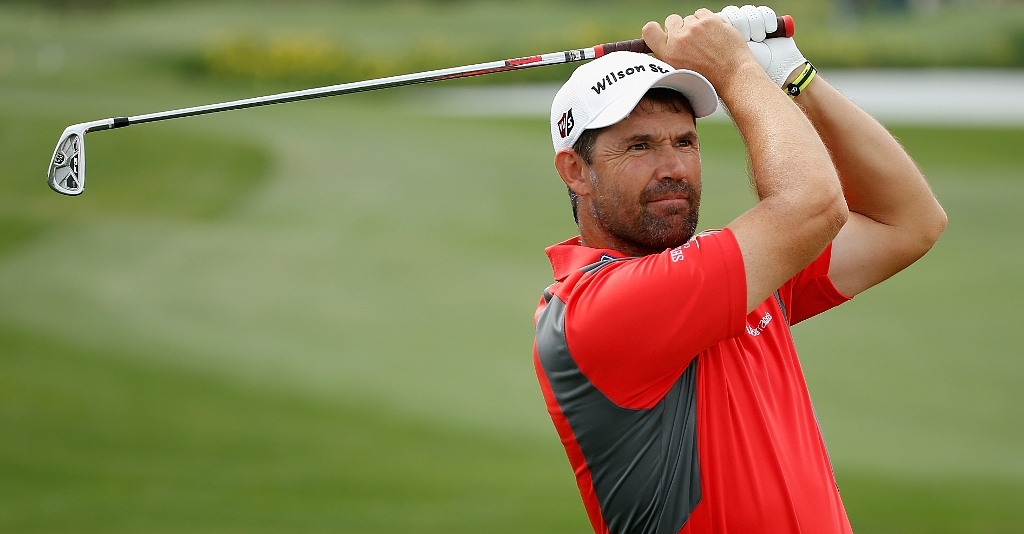 The 2011 Solheim Cup is very nearly upon us and Matt Cooper gives us ten reasons to look forward to the big event.
Five years after hosting the emotion-fuelled 2006 Ryder Cup Ireland is counting down the days until the 2011 Solheim Cup and a repeat of the drama witnessed at The K Club would be perfect (hopefully without the wind and rain).
With less than two weeks until the match starts here are ten reasons to look forward (and possibly make a late dash) to the twelfth edition of the bi-annual clash between the best ladies golfers from Europe and America.
1. Solheim Spice
The Ryder Cup hasn't got the copyright on controversy and gamesmanship. The American Dottie Pepper once yelled "Yes!" when her opponent Laura Davies missed a short putt and was comically unrepentant ("I don't care") when told the Europeans weren't too impressed with her reaction. Annika Sorenstam, this year's vice-captain, was reduced to waterworks in 1998 when she played out of turn and holed a chip. When the Americans objected and made her replay she shot, she was unable to repeat the shot through the tears.
2. New European talent
Europe has five rookies who can catapult ladies European golf into a new era: the aggressive Caroline Hedwall has won three times in her LET rookie year, Azahara Munoz was the 2010 LPGA Rookie of the Year, Sandra Gal became a maiden winner on the LPGA earlier this season, Mel Reid is a two-time LET winner and Christel Boeljon won her first LET title earlier this season. Don't forget Anna Nordqvist either, who is still just 24-years-old yet a major winner. Can this half dozen young stars transfer promise into success?
3. A Solheim legend
Because that is what Laura Davies is. She has won 81 tournaments around the world, four majors and has played in all eleven Solheim Cups prior to this one. There have been 48 series of Solheim Cup matches in that period and she has played in 43 of them, earning 23.5 points. She needs half a point to tie Sorenstam as the highest scoring European and one point to usurp her. This might be her final appearance and she won't want to go out without a bang.
4. Noise – lots of it
In 2009 the fans on the first tee had song sheets and were led in the singing by the non-participating players. You can expect more of the same this time around. With the likes of Christina Kim and Paula Creamer pumped up and sporting painted faces you can guarantee that the Americans will be loud. But the local Irish crowds have been urged to follow suit and the Scandinavian fans will be flocking to the course to sing equally vociferously, especially in support of the strong Swedish backbone of the team.
5. The venue
In part this means Ireland. Whether you pick the cosy pubs of County Meath around the course or the bars and clubs of Dublin, you're guaranteed good craic. But it also means the track, overlooked by the dramatic Killeen Castle itself (which is visible from most holes on the course). A Jack Nicklaus layout it has four reachable par-fives, four tough par-threes and a finish that will be laced with danger. Expect last minute charges (and also late collapses).
6. Guts
Watch Suzann Pettersen and Caroline Hedwall. Watch Morgan Pressel and Cristie Kerr. With a bit of luck you can watch all four of them take each other on in the four-balls. There will be fists pumped, snarls snarled and eyeballs will be out on stalks. Defeat will hurt them and watching them run scared of it will provide gripping entertainment.
7. Glamour
The event is not one-dimensional. It will be explosive but it will also offer something the Ryder Cup doesn't – good looks. America will be represented by the long-legged elegance of Michelle Wie, the apple pie charms of Paula Creamer and the stylish grace of Vicky Hurst. Europe's challenge comes from the chic poise of Sandra Gal, the Spanish smile of Azahara Munoz and the athletic appeal of Mel Reid.
8. A hungry underdog
American have won eight of the eleven Solheim Cup matches and are subsequently the clear favourites. But Europe can enter this year's contest with renewed hope. They came very close to winning in 2009 before a late American fight back, they are a stronger team than two years ago and America are arguably weaker. Europe also now possesses, in vice-captain Annika Sorenstam, an influence that cannot fail to inspire the team with her attitude and achievements.
9. It's on the doorstep and great value
If you live in Great Britain or Ireland and you're not going, why not? A season ticket will set you back €135 which is about the same as a day ticket to last year's Ryder Cup. Flights from the UK can still be purchased for less than fifty quid, Dublin has plenty of accommodation and there will be buses and trains from the city centre to the course (see the website for more info). Explosive golf, Irish hospitality, great value … it's a no-brainer.
10. In short …
As the event marketing puts it: "3 DAYS. 2 CONTINENTS. 1 SOLHEIM CUP. IT'S SHOWTIME." For more information visit the official website.