Tight at the top in Austria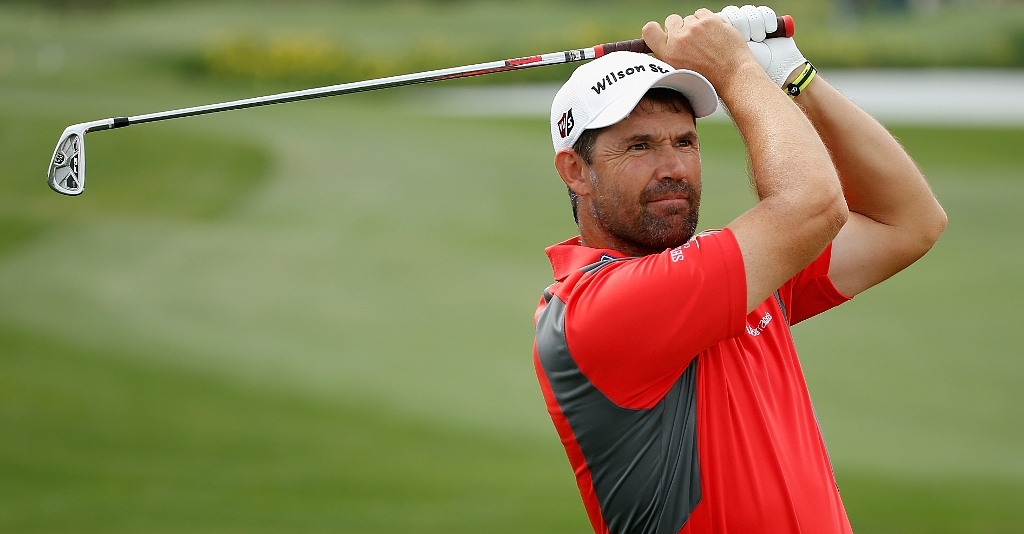 A group of eight players shared the first-round lead at the UNIQA Ladies Open in Austria on Friday.
A group of eight players shared the first-round lead at the UNIQA Ladies Open presented by Raiffeisen in Austria on Friday after opening with rounds of five under par 67.
England's Melissa Reid, Italian Giulia Sergas, Germany's Caroline Masson and Kaisa Ruuttila from Finland set the pace on a beautiful opening morning at Golfclub Föhrenwaldh in Wiener Neustadt, 40 minutes from Vienna.
They were later joined by Becky Brewerton from Wales, Caroline Afonso of France, Australian Rebecca Flood and Sweden's Louise Larsson, with three players a stroke further back on four under par.
Reid was thrilled to have been out in the early morning sunshine with her fellow European Solheim Cup team members Laura Davies and Caroline Hedwall. The 23-year-old from Derby opened with a bogey at the par-three 10th but rattled off six birdies.
She said: "Anything in the 60s you're quite happy with. It was actually nice going out first today which is a new system they are putting in which I think is fantastic.
"I like the course. I think it sets up well for my eye. I like the definition of the course and there are some holes where you can pick up shots. The greens this year are the best that I've seen them the last three years that I've been here so the greens are fantastic and you just need to roll your putt and it will usually go in or hold its line."
Sergas, playing at the event for the first time, also bogeyed her first hole and carded six birdies.
The 31 year-old from Trieste also praised the greens: "I really like the condition. The greens are perfect and the fairways are really nice and the weather was great so it was a good day to shoot under."
Masson also had six birdies and one dropped shot. The 22 year-old from Gladbeck commented: "I think five under is a great round to start with and I'm happy with my game right now. It was a lot of fun today.
"I think it was pretty consistent. I hit fairways and greens and missed some putts but I had many chances for birdie and that was the good thing."
Ruuttila, 27, had six birdies but was disappointed to have dropped a shot at the par-three sixth hole. She said: "I played okay. I was hitting close to the hole and if it was a perfect day a few more putts would have gone in because a few slipped out, but I'm very happy. I missed one green and then I made a bogey but it was good fun."
Brewerton and Afonso each had six birdies on their cards and Afonso commented: "It's good but I just had one bogey on the 15th, I took three putts. It's a good day."
Of the leaders, Flood's was the only bogey-free round. The 22 year-old from New South Wales had five birdies and said: "I played really solid all day, just greens, fairways, hit it in close a couple of times and took my opportunities when they were there.
"It's a great golf course. The greens are unbelievable. They are nice and quick and rolling quite true so if you get the ball started on line you have a good chance."
First year Ladies European Tour professional Larsson opened with four straight birdies and was a seven under through 12 holes, but dropped shots at the 13th and 14th.
The 21 year-old from Karlstad was all smiles after a final-hole birdie and said: "I hit good shots and putts. I like the course, it's so nice and the greens are really excellent."
Her sister Caroline, who lost her leg to cancer in May, was not around to watch after playing in the Pro Am on Thursday, but her father Anders was on the bag.
On a day of low-scoring, England's Laura Davies, trying to retain the title she has won three times in the last five years, opened with a round of 69. She shared 12th place with eight other players including the 2009 champion Linda Wessberg of Sweden.