TIGER WOODS FACTFILE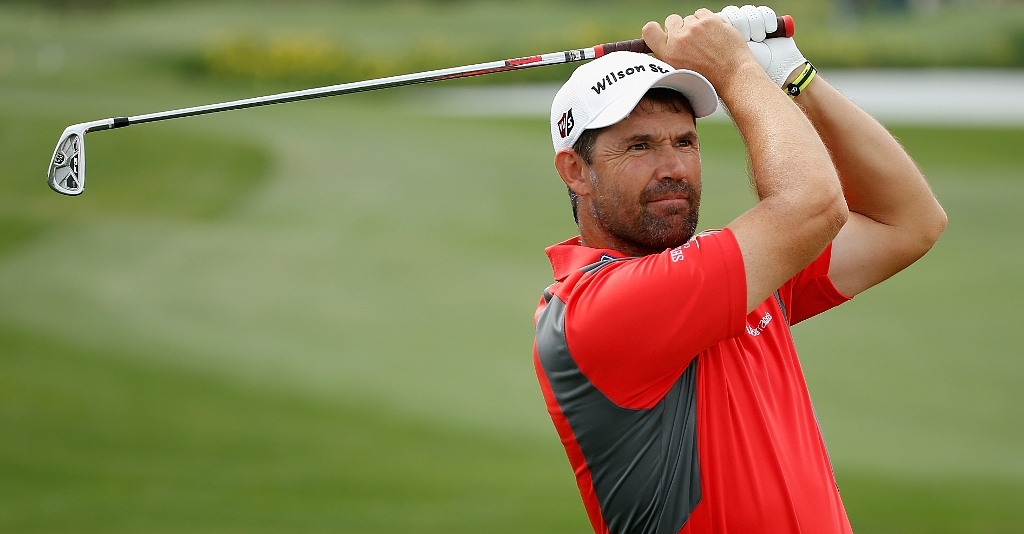 Here is a brief summary of the extraordinary career of Tiger Woods after his US Open win.
Here is a brief summary of the extraordinary career of Tiger Woods, the deeply entrenched World No 1 and already ranked as one of the greatest sportsmen of the 21st Century
1975: Born December 30, Cypress, California, son of retired US Army lieutenant colonel Earl Woods and Thai-born wife Kultida. Named Eldrick but nicknamed Tiger after a Vietnamese soldier befriended by Earl.
1976: Aged six months, watched his father hit golf balls into a net and imitated his swing.
1978: Appears on a television show putting with Bob Hope.
1979: Shoots 48 for nine holes aged three.
1991: Youngest ever winner of the US Junior championship aged 15.
1992: First player to win the US Junior championship twice. Makes US Tour debut.
1994: Youngest winner of the US Amateur championship, coming back from six holes down after 13 in the 36-hole final.
1995: Makes the cut on his Masters debut.
1996: Equals the lowest-ever total by an amateur in the Open, finishing 22nd at Lytham. Wins his third US Amateur title after being two down with three to play. Turns professional and signs a reported £25million five-year deal with Nike.
1997: Becomes youngest winner of the Masters with a record 18-under-par total that also saw him win by the largest-ever margin – 12 strokes.
1998: No major wins but finished in the top 20 of each.
1999: Member of the winning US Ryder Cup team at Brookline, Boston.
2000: Wins US Open at Pebble Beach with a record total in relation to par of 12 under and a record winning margin of 15 strokes. Wins the Open championship at St Andrews by eight shots, finishing 19 under par. Wins the US PGA championship.
2001: Wins his second Masters title to become the first player ever to hold all four professional Majors at the same time, dubbed the 'Tiger Slam'.
2002: Wins back-to-back Masters titles to match the achievement of Jack Nicklaus and Nick Faldo. Claims his second US Open title at Bethpage, becoming the first player ever to lead the tournament twice from start to finish.
2003: Breaks Byron Nelson's record for consecutive cuts made with his 114th straight at the Tour Championship.
2004: Surpasses the 40million US dollar mark for career earnings at the year's opening event, the Mercedes Championship, and makes it 40 US Tour wins when beating Davis Love in the final.
2005: Wins fourth Masters title in a play-off with Chris DiMarco and is second to New Zealand's Michael Campbell in the US Open. Cruises to victory in the Open championship at St Andrews, leaving Colin Montgomerie five shots behind in second.
2006: April – Third in the US Masters behind Phil Mickelson.
June – Misses his first cut in 38 majors as a professional at the US Open following nine-week lay-off after the death of his father, Earl.
July 23 – Wins third Open title at Hoylake by two shots from DiMarco with 18-under-par total of 270.
August 6 – Wins Buick Open, his 50th PGA Tour victory.
August 20 – Wins 12th major title, the US PGA at Medinah, continuing his record of never having lost a major when leading heading into the final round.
2007: June : Becomes a father for the first time after wife Elin gives birth to a daughter, Sam Alexis, less than 24 hours after finishing second at the US Open.
August 12 – Claims 13th major by successfully defending his US PGA title, extending his record of never having lost a major when leading heading into the final round.
2008: April 15 – Undergoes third left knee arthroscopic operation, missing two months of the season.
June 16 – Returns to action by winning third US Open title at Torrey Pines after an 18-hole play-off against Rocco Mediate. The result elevates him to outright third place ahead of Ben Hogan in the all-time list of PGA Tour title wins.