Tiger wants 'Strick' as Cup partner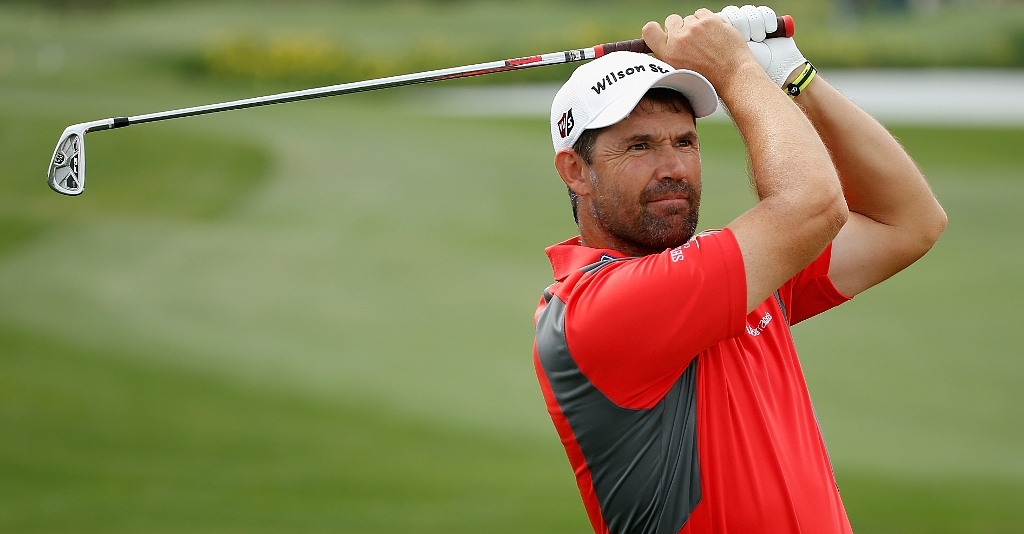 Expect US captain Fred Couples re-unite Tiger Woods and Steve Stricker at this week's Presidents Cup.
It would be no surprise if US captain Fred Couples re-unites Tiger Woods and Steve Stricker for a tilt at a fourth successive American Presidents Cup victory in Melbourne this week.
The dynamic duo were invincible in 2009, winning each of their four matches as they spearheaded the United States to an emphatic victory over the Internationals at Harding Park at San Francisco.
But a word of warning. One of the few things you can be certain of in life, is that nothing stays the same and more than likely things will be different at Royal Melbourne.
Four victories might be too much to expect in the changing circumstances
Both men have been sidelined in recent months with injuries, Stricker with neck problems sustained at the Tour Championship in September, and Tiger with a long-standing knee problem, and while the two men both had some good news for Couples at the weekend, it is less than likely that they will be able to recapture all of the magical form that saw them steam-roller their opposition at Harding Park.
Woods, looking a lot more like his old self when he finished third at the Australian Open in Sydney on Sunday, will probably have had his confidence boosted sky high and he in turn says he was greatly encouraged to see Stricker in full swing during Tuesday's first official practice.
"I was pleased and excited to see what Strick was able to do today," the the 14-time major winner and new World No 50 said of the USA's highest World Ranked player at No 5.
"He was hitting the ball a long way. I mean, he hit the ball solid, had some distance and had some pop on his swing.
"He was beating the ball down so that's a great sign. He wasn't sore. Wasn't flinching. He was great," added the former world number one, who has still to full groove his re-engineered swing.
"Hopefully we'll get put out there together. I know that we feel very comfortable with one another and we were talking about it today.
"There's a certain comfort level about each other's games, and we know each other's games for the years that we have been on these Cups."
Woods, who stroked the winning putt in San Francisco, has been honing his game in preparation for his seventh Presidents Cup after a miserable season dominated by injury, a difficult-to-grasp swing change, disappointing come-backs and missed cuts.
His third place at last week's Australian Open, though soured a little by a wobbly third round that cost him the lead and eventual victory, did help to some extent to silence the critics who said he did not deserve to be handed a wild card by Couples ahead of some well-deserving rivals such as Keegan Bradley, America's only winner of a major in the last six.
American compatriot John Cook was not one of the doubters. Indeed he is expecting Tiger to make people eat their words because "He wants to make sure that he's warranted that pick"..
"Anybody that's just jumped off that wagon, they jumped off way too quick because I have a feeling this guy will make people eat their words. I look forward to that moment when he does something that they figured he could never do again, and I believe he is going to do it a lot more."
Woods was a part of the only losing US team in Presidents Cup history at Royal Melbourne in 1998, but it would be wrong to let that colour your judgment as he has since won events on Melbourne's famed "sandbelt" courses, his most recent victories coming in year's Australian Masters.
Woods will be chaired by the sporting Australian galleries, and although he won't have the same patriotic support he normally gets in native America this could be tempered by his feeling that Royal Melbourne's slick greens could play nicely into his hands.
"My swing is more suited to faster greens," Woods told a media conference on Tuesday
"One of the reasons I think I've done well on the golf courses that are hard and fast in majors and other tournaments that are more difficult, is because the speed of the greens is faster.
"And I just feel more comfortable with that."
On his performance in Sydney at the weekend, Woods said: "I was close (to a victory), I'm very pleased with the shots I was able to hit and everything was pretty good," he said.
"I was able to fix my game, I was a little bit off on Saturday but was still able to hold it together – if I'd putted halfway decent on Saturday I'd have turned that 75 into probably a 70 or 71. I gave myself plenty of looks out there."
FOOTNOTE: Williams no problem for Tiger
Tiger Woods also told the media on Tuesday that he would have no problem if he is teamed to play against Adam Scott and his former caddie Steve Williams.
Relations between Woods and Williams have been strained ever since the former world number one opted to let Williams go in July because he was looking to make changes in his bid to get back on the road to victory after the leanest spell of his career.
Williams, who then joined Scott as his bagman, made it clear then that he thought that Woods had timed his axing badly and things appeared to have reached an all-time low when Williams was reported to have used the words 'black a*******' in a remark about Woods at a private Caddies Awards dinner in Shanghai.
However Woods insists the two men had cleared the air before last week's Australian Open in Sydney and said he was ready and would be quite happy to be drawn against Scott in either a pairs or singles event
"Whatever the pairings happens, happens," he said. "Whoever you're paired up against you've got to go and earn your point for your country."
US captain Fred Couples, in the meantime, has said he believes Woods and Scott would enjoy the challenge of facing each other, adding: "I think Tiger and Adam are still very good friends, I don't think there's a problem – I think Stevie and Tiger patched it up, I honestly think he'll have a good time.
"My old caddie of 20 years, (Joe LaCava), is caddying for Tiger, so the four of them know each other; Joey and Adam get along great, Joey and Steve get along great – I think it will be fun."