Tiger triumphs, soars to No 21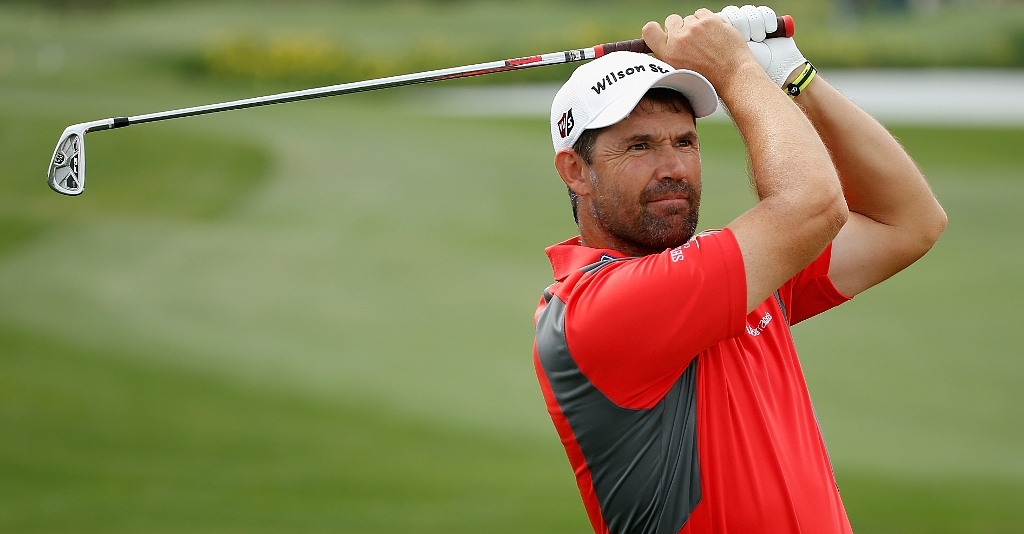 Tiger Woods finally ended his frustrating, two-year winless drought when he won the Chevron World Challenge on Sunday.
Tiger Woods finally ended his frustrating, two-year winless drought when he won the Chevron World Challenge at Sherwood Country Club on Sunday.
Woods, the host of an event that benefits his Tiger Woods Foundation for children, closed with 3-under 69 to edge home by one stroke from fellow American Zach Johnson in an 18-man invitational event that, with the exception of Dustin Johnson, who earlier this week underwent minor knee surgery, featured the bulk of America's best.
In winning here at a Thousand Oaks in his native California, Woods, whose last victory before this, his 5th win in the Chevron, came in November 2009 at the Australian Masters, was able take his total number of world-wide career titles to 95.
This after seeing his record-breaking spell as the World No 1 end in a dramatic plunge that dropped him to 52nd place after a series of scandals had put his private life in turmoil and saw his marriage collapse, and after an on-going knee injury and a swing change further complicated his recovery.
But he came fighting back on Sunday after trailing Johnson by a shot on Saturday to win with a 10-under 278 tournament total.
In a thrilling finish that brought back memories of his halcyon days, he drained a 15-footer at the par-three 17th before coolly knocking in a six-footer at the 18th for the critical back-to-back birdies he so badly needed for a win he so desperately wanted and which had the gallery whooping and roaring and saw Woods celebrating with a great sweep of his right arm.
"It feels great to go basically head-to-head against Zach all day," a beaming Woods told the media after ending a run of 26 tournaments without a win.
"Zach put a lot of pressure on me. He turned the tide (on 16), next thing I am one down playing the last couple of holes. Then I made those two good putts."
"It feels awesome, whatever that is.
"I know it's been a while, but also for some reason it feels like it hasn't (been a while) because when I was coming down the stretch there I felt so comfortable.
"Was I nervous? Absolutely. I'm always nervous in that position, but it's a comfortable feeling, and I enjoy being in that position," added Woods, who will soar to 21st when the new world rankings are released on Monday.
Johnson, a former Masters winner who was seeking his first victory since last year's Colonial Invitational, closed with a 1-under 71 and had to settle for second place in his head-to-head battle with Woods, a 14-time major winner, who now, once again may believe that Jack Nicklaus' long-time record 18 majors is beatable.
US-based Englishman Paul Casey, who struggled to a 79 in the savage winds that lashed Sherwood CC in the opening round, signed off with a 69 on a calm, sun-splashed final day to claim third place at five under, five shots off the pace and one ahead of two of last month's President Cup winners, Hunter Mahan and Matt Kuchar.
At the end of the day, however, the final round was very much a two-horse race that saw Johnson tee off with a one shot advantage, lose it with bogeys at the third and 4th holes and then quickly get back into the race with his first birdie of the day at the par-five fifth.
Here, in spite of ending up above a fairway bunker with his drive and clipping tree branches with his second shot to move the ball barely 100 yards, he finished the hole with a stunning approach to five feet and drained the putt to once more get back on level terms with Woods at eight under.
The two front runners both bogeyed the tough par-three eighth to slip back to seven under and make the turn three ahead of their leading pursuers.
Woods went ahead again with a birdie at the par-four 10th, where his approach from the right rough ended up just three feet from the pin and then picked up another shot at the par-five 11th after reaching the green in two.
But he then stumbled with a bogey at the par-three 12th where he found the left greenside bunker off the tee and opened the door to Johnson who caught him again with a birdie at the par-five 13th thanks to an up and down.
The struggle was still level and the pressure high when the duo reached the par-five 16th, but here it was Johnson's turn to squeeze in front thanks to a 12 foot birdie putt.
He was now one up with two to play, but when Woods hit back with those two closing birdies, Johnson was unable to match him
"There were certainly a lot of positives out there today, and I can obviously think of a lot of shots I gave away," Johnson said. "So yes, I just came up a little bit short.
"I executed well when I needed to, hit good shots when I needed to, and I putted pretty well for the most part. Overall I'm not disappointed in my performance or my approach. I'm just not overly ecstatic about the outcome," he added.