Tiger, Tiger, burning bright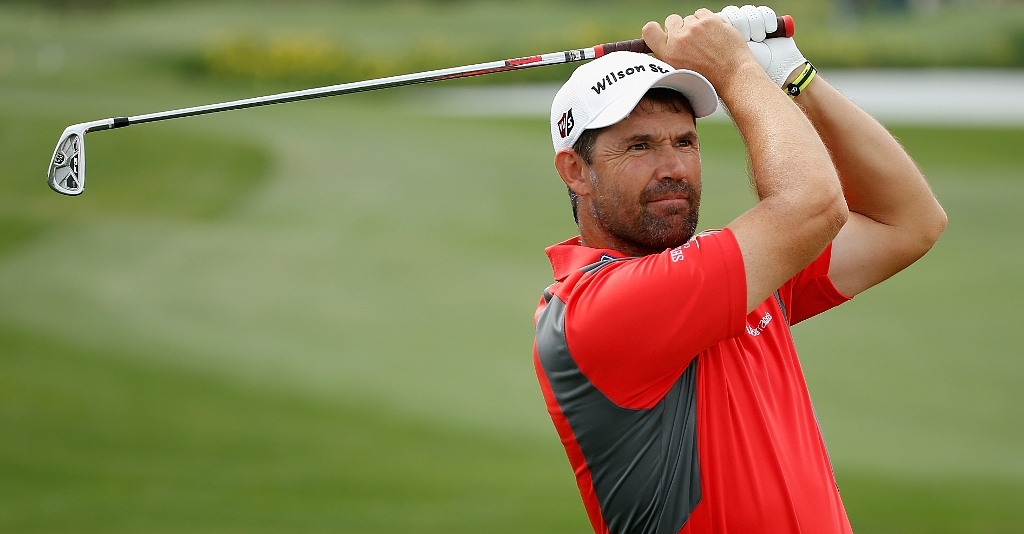 The ability to conjure up magic when it really matters has given Tiger Woods his fourth Memorial Tournament triumph.
The ability to conjure up magic when it really matters has given Tiger Woods his fourth Memorial Tournament triumph.
It's also made him the hot favourite once more to successfully defend his US Open title at Bethpage Black in two weeks time.
The World Number one was back to his awesome best at Jack Nicklaus' Muirfield Village in Ohio on Sunday, never once missing the fairways with his new Nike driver and firing a host of spectacular iron shots at the greens as he closed with a sizzling 7-under 65 that in the end was a shot too good for a dogged Jim Furyk and four too good for Jonathan Byrd and Mark Wilson who tied for third.
Perhaps nothing underlined the laser-sharp focus that has kept him on top of the World Rankings for longer than anyone else than his two break-away-from-the-pack birdies at 17 and 18.
Woods gave the thousands of spectators packed around the final two holes a master class in the way golf should be played – and how to break-out from a logjam on top of the leaderboard where he, Furyk, Byrd and Davis Love III were all locked together at 10 under coming down the closing stretch
Ice-cool with his confidence sky high again, Woods went out and split the fairways with booming drives on both 17 and 18, dropped a pin-point approach shot with a nine iron at 17 that trickled down a slope to within nine feet of the pin and, and finally, to a mighty roar that echoed all around the course, hit a magnificent 7-iron from 183 yards on the last to a tap-in foot from the hole.
His clutch putt for birdie at the 17th never looked like missing and his tap-in at 18 was a formality
"I knew I could do this," said Woods who had bogeyed the two par threes at 8 and 16, but had more than made up for it with an eagle at the par-five 11th and with seven more birdies stretching from the 2nd hole to the 18th for a closing 65 that gave him a 12-under 276 total and earned him his 67th title
"I had been close to winning, but the game wasn't quite there when I really needed it. On Sunday I rectified that."
Tournament host Nicklaus, who earlier in the week had said he expected Woods, already with 14 career majors, to break his record of 18 within the next two years, was so impressed by the Tiger's final round, he added: "I now suspect No. 15 will come for Tiger in about two weeks.
:If he drives the ball this way, and plays this way, I'm sure it will. If not, it will surprise me greatly."
Woods, who ranked this as his best performance off the tee since the 1998 Masters, concurred.
"It was nice to play this well going into the US Open," Woods said. "This is how you have to hit it in order to win US Opens."
Michael Letzig, who played with Woods, was awestruck. "I don't even know how to describe it. It was the best golf I'd ever seen," he said
Jim Furyk who made a superb 20-foot birdie putt on the final hole for a 69 that gave him sole possession of second place, said: "I just wish you all would just quit (ticking) him off … so he has to come back and keep proving stuff.
"I think he answered a lot of questions today."
ALL THE FINAL SCORES
(USA unless stated, par 72):
276 Tiger Woods 69 74 68 65
277 Jim Furyk 67 70 71 69
280 Jonathan Byrd 69 68 71 72, Mark Wilson 68 70 69 73
282 Davis Love III 72 68 69 73, Matt Kuchar 73 67 71 71, Matt Bettencourt 71 68 68 75
283 Ernie Els (Rsa) 70 70 71 72, Stewart Cink 68 72 72 71
284 Will MacKenzie 70 73 73 68, Mike Weir (Can) 69 69 75 71, Geoff Ogilvy (Aus) 72 74 63 75
285 K J Choi (Kor) 73 70 72 70
286 Michael Letzig 72 70 69 75, Nick Watney 73 71 74 68, Jerry Kelly 72 72 75 67, Chris DiMarco 73 67 73 73, Dustin Johnson 73 68 72 73, Hunter Mahan 74 69 70 73, Daniel Chopra (Swe) 72 69 73 72, Ryuji Imada (Jpn) 70 69 74 73, Luke Donald (Eng) 64 76 72 74
287 Steve Marino 68 72 73 74, Bubba Watson 71 71 70 75, Kevin Sutherland 69 75 73 70, Alex Cejka (Ger) 73 68 73 73
288 Steve Stricker 70 74 73 71, Kenny Perry 72 73 75 68, Rodney Pampling (Aus) 69 71 74 74, Mathew Goggin (Aus) 73 73 70 72, Charl Schwartzel (Rsa) 72 68 77 71, Woody Austin 75 70 73 70, Jason Day (Aus) 67 73 75 73
289 Kevin Na 71 72 73 73, Camilo Villegas (Col) 71 74 73 71
290 Jose-Maria Olazabal (Spa) 74 74 68 74, Jeff Overton 76 69 71 74, Ted Purdy 67 79 75 69, Troy Matteson 69 73 71 77, Richard Sterne (Rsa) 74 71 74 71
291 Robert Allenby (Aus) 72 76 68 75, Steve Flesch 73 75 74 69, Ben Curtis 71 71 72 77, Y.E. Yang (Kor) 73 72 74 72
292 Lucas Glover 75 69 72 76, Tom Lehman 71 74 74 73, Johnson Wagner 69 74 76 73
293 Charley Hoffman 71 72 76 74, Jeff Quinney 75 72 74 72, Lee Janzen 72 73 75 73, D.J. Trahan 73 74 69 77, Webb Simpson 73 71 73 76
294 John Senden (Aus) 71 74 74 75, Ian Poulter (Eng) 75 71 74 74, Reinier Saxton (Ned) 69 75 72 78, Martin Kaymer (Ger) 71 76 72 75, Tom Pernice Jnr. 71 74 73 76
295 Zach Johnson 71 73 75 76, Marc Leishman (Aus) 74 74 70 77, Steve Lowery 76 71 71 77, David Duval 71 74 74 76, Nicholas Thompson 69 75 78 73
296 Paul Casey (Eng) 73 70 75 78, George McNeill 76 69 75 76, Tim Herron 75 73 76 72, Brett Quigley 74 73 78 71, Nick O'Hern (Aus) 73 73 76 74, Chez Reavie 71 74 72 79
299 Jeff Klauk 76 71 79 73, Bill Haas 74 72 77 76, Mark Brooks 75 73 76 75
300 D.A. Points 75 70 75 80, Stuart Appleby (Aus) 72 74 76 78
301 Scott McCarron 74 74 82 71, Marc Turnesa 72 73 78 78
302 Erik Compton 72 75 74 81, Rocco Mediate 73 70 81 78