Tiger: The facts and figures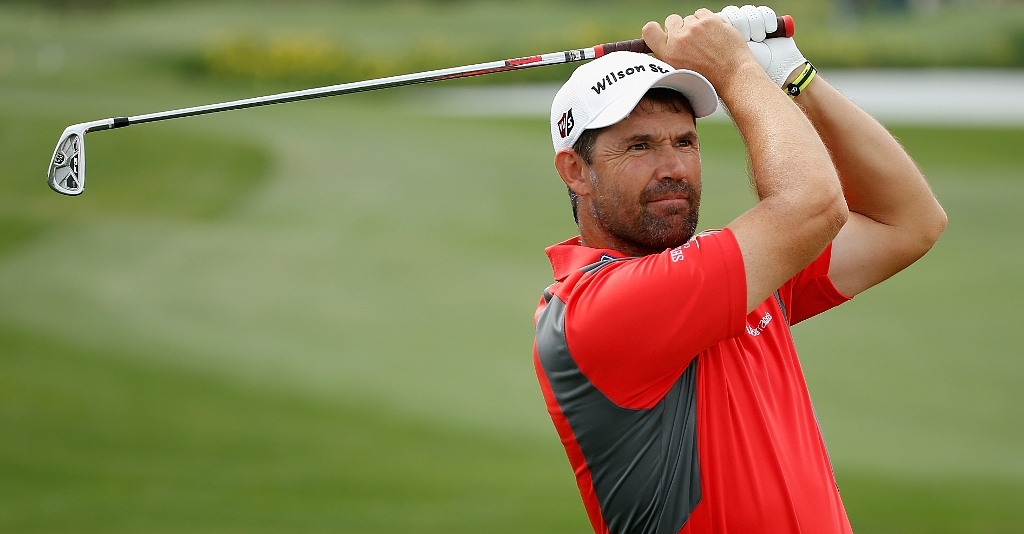 Tiger Woods roared back into the world headlines when he breezed to his 7th Arnold Palmer Invitational victory.
Tiger Woods roared back into the golfing headlines on Sunday when he breezed to his seventh Arnold Palmer Invitational victory in his 15 starts at Bay Hill.
In his first PGA Tour victory since his last win 30 months ago, Woods shot a closing 2-under 70 to finish with a 13-under 275 total that left the field coughing in his vapour trail, including Northern Ireland's Graeme McDowell, the 2010 US Open champion, who finished five shots back on 8-under after closing with a 74, and England's Ian Poulter, the 2011 Accenture World Match Play champion who matched McDowell's 74 to finish third at 6-under.
But in truth, this year's Arnold Palmer Invitational was all about Tiger Woods, the game's greatest player of the 21'st century who, with this win, earned:
-His 72nd career PGA Tour victory at the age of 36 years, 2 months and 25 days.
-And this in his 279th (265th professional) career start on the PGA Tour.
-His 72 victories puts him third on the list of the PGA Tour's all-time biggest winners behind Sam Snead (82) and Jack Nicklaus (73).
-His latest win came in his 27th start on the PGA Tour since his last win in the US at the BMW Championship in September 2009 and was his 7th at Bay Hill, matching the seven titles he has also won at the WGC Bridgestone and bettering by one the six he has claimed in each of the WGC Cadillac Championships and the Farmer Insurance Opens.
-With seven Bay Hill titles (2000, 2001, 2002, 2003, 2008, 2009, 2012) Woods stands head and shoulders above the only other players with multiple victories at the Palmer Invitational, the next best being Tom Kite (1982, 1989), Loren Roberts (1994-95) and Ernie Els (1998, 2010).
-Six of Woods' seven wins at the Arnold Palmer Invitational have come when he held the 54-hole lead/co-lead.
-His average margin of victory in his seven wins at Bay Hill is 3.86 strokes.
-Woods is now a collective 108-under in his 15 professional starts at this event.
-His victory on Sunday has hoisted the Tiger back into the Top 10 bubble on the World Rankings list in 6th place with 5.60 points,now putting him behind Luke Donald (9.87), Rory McIlroy (9.72), Lee Westwood (8.02), Martin Kaymer (5.76) and Steve Stricker (5.71), and ahead of Charl Schwartzel (5.17), Justin Rose (5.13), Webb Simpson (5.10) and Adam Scott (4.96)
-The 500 FedExCup points he earned on Sunday have also moved Woods from No. 31 to No. 7 in the FedExCup standings with 846 points.
-With his seven Palmer Invitational wins, Woods can now claim to have won 13 PGA Tour titles in Florida, the others being the Funai Children's Miracle Network Classic (1996, 1999), the Ford Championship at Doral (2005-06) The Players Championship (2001) and the WGC-CA Championship (2007).
TIGER'S BAG:
If you are interested in what clubs Nike's most famous sponsored super star carried in his bag at Bayhill, here they are:
DRIVER: Nike VR Tour (8.5°) with a Graphite Design Tour AD DI 6 shaft
FAIRWAY WOODS: Nike VR Pro Limited Editon (15°), SQ (19°) with Mitsubishi Diaman Blue Board 103 shafts
IRONS: Nike Forged VR-S Forged (3), VR Pro Blades (4-PW) with True Temper Dynamic Gold X100 shafts
WEDGES: Nike VR (56°), VR Pro (60°) with True Temper Dynamic Gold S400 shafts
PUTTER: Nike Method 001
BALL: Nike Tour D
TIGER FACTFILE"
And here in brief are some of the facts that most stand out in his life to date:
1975: Born December 30, Cypress, California, son of retired US Army lieutenant colonel Earl Woods and Thai-born wife Kultida. Named Eldrick but nicknamed Tiger after a Vietnamese soldier befriended by Earl.
1978: Appears on a television show, putting with Bob Hope.
1979: Shoots 48 for nine holes aged three.
1992: First player to win the US Junior championship twice. Makes US Tour debut.
1995: Makes the cut on his Masters debut.
1996: Turns professional and signs a reported five-year multi-million-pound deal with Nike.
1997: Becomes youngest winner of the Masters with a record 18-under-par total that also sees him win by the largest ever margin – 12 strokes.
1999: Member of the winning US Ryder Cup team at Brookline, Boston.
2000: Wins US Open at Pebble Beach with a record 12-under total and a record winning margin of 15 strokes. Wins Open Championship at St Andrews by eight shots, finishing 19 under. Wins the US PGA championship.
2001: Wins his second Masters title to become the first player ever to hold all four professional majors at the same time, dubbed the 'Tiger Slam'.
2002: Wins back-to-back Masters titles to match the achievement of Jack Nicklaus and Nick Faldo and claims his second US Open title at Bethpage.
2005: Wins fourth Masters title in a play-off with Chris DiMarco and is second at the US Open. Wins Open championship at St Andrews by five shots from Colin Montgomerie.
2006: Misses his first cut in 38 majors as a professional at the US Open following nine-week lay-off after the death of his father, Earl. Wins third Open title at Hoylake. Wins his 50th PGA Tour title at Buick Open and his 12th major, the US PGA at Medinah.
2007: Finishes second at US Open and becomes a father the next day after wife Elin gives birth to daughter Sam Alexis. Claims 13th major at US PGA.
2008: Wins third US Open at Torrey Pines after an 18-hole play-off against Rocco Mediate despite knee problems, lifting him to outright third place, ahead of Ben Hogan, in all-time list of PGA Tour titles. Undergoes knee surgery, ruling him out of The Open.
2009: Misses the cut in The Open at Turnberry. Wins back-to-back events but then finishes second in US PGA Championship, the first time he has led or shared the lead going into the final round and failed to win.
November 27 – Injured in car crash outside his home in Florida.
December 1 – Issued with a traffic citation for careless driving and a fine.
December 2 – As speculation grows claiming Woods had affairs with a number of women, a new statement on his website reveals his regret over "personal sins" and "transgressions".
December 11 – Announces he is taking an "indefinite" break from the sport and apologises for his infidelity to Elin.
2010: March 16 – Announces he will play at The Masters in April, where he finishes tied for fourth.
July 18 – After finishing in the same position at the US Open, Woods manages only tied 23rd at the Open.
August 8 – Woods posts his worst four-round result at the WGC-Bridgestone Invitational, finishing second last on 18 over par.
September 7 – Fails to qualify for the Ryder Cup but is named by captain Corey Pavin as one of his picks.
October 4 – Wins his final singles match against Francesco Molinari but cannot stop Europe beating USA at Celtic Manor.
December 5 – Loses a play-off to Graeme McDowell at the Chevron World Challenge to finish a season without a title for the first time since turning professional.
2011: February 14 – Fined an undisclosed amount by the European Tour for spitting on a green at the