Tiger talks of his hurts and hopes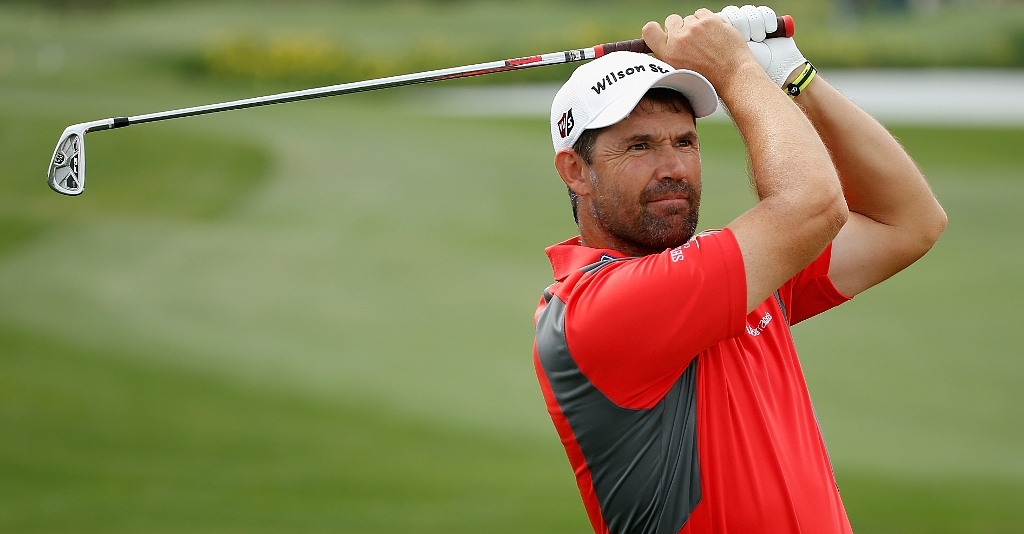 Tiger Woods has compared his anguish over his marriage to the death of his father – but says he is getting his life back.
Tiger Woods on Tuesday compared his anguish over his marital difficulties to the death of his father – but insisted his personal life was getting back on track.
In a rare public appearance, the world's number one golfer said the much-publicised turmoil in his marriage to Swedish model Elin Nordegren had forced him to reassess his life.
In an unusually candid description of his despair, he likened the fall-out to the death of his father and mentor Earl, who died after battling cancer in 2006.
"There are times in one's life when things get put in perspective," he said.
"One being when my father passed and obviously what I've been going through lately."
It is widely reported that Woods and Nordegren have agreed divorce terms, with his wife taking custody of his two young children.
Woods was speaking for the first time in Europe about the controversy, since he admitted cheating on his wife at an emotional press conference in February.
He was competing in a celebrity Pro-Am at Limerick's exclusive Adare Manor, organised by one of Ireland's wealthiest tycoons, JP McManus.
Hollywood stars Samuel L Jackson, Hugh Grant, Michael Douglas and Catherine Zeta Jones, as well as sporting stars, were among the household names who turned out for the event.
Asked about his preparations ahead of the British Open next week at St Andrews, Woods revealed he would practise at home rather than at a links course.
"I need to get home … [to] see my kids," he said.
Asked if his personal life was at a stage where he could now fully concentrate on his game, the 14-time major winner said: "Everything is working itself out."
After returning home from Ireland to Florida on Tuesday night, Woods plans to travel to Scotland on Sunday or Monday for next week's major championship.
The 34-year-old said winning at St Andrews – his favourite golf course – was something every top professional dreams about.
"This is where it all started and to win at the home of golf, it has such a special feeling," he said.
In driving rain, Woods finished three under par during Tuesday's round at the charity Pro-Am contest, after a poor seven over par in better weather in his opening game yesterday.
Team-mates racing jockey AP McCoy – regarded as the greatest ever jump jockey – and the now-retired Mick Fitzgerald described it as a dream come true to play with the golfer.
"There were no lows, it was highs all the way," said McCoy, who plays off a handicap of 14.
His caddy and best friend, Irish champion jockey Ruby Walsh, described Woods as a "gentleman" who was great company over the 18 holes.
McCoy, from Co Antrim, hooked a drive on the sixth hole and his ball struck seven-year-old Stephen O'Loughlin, of Beaufort, Co Kerry, on the leg.
"I heard him crying when I got down there, so I got Tiger to sign a cap and gave it to him," he said.
"Funny enough, that stopped the crying."
McCoy said Woods was very chatty and although he was not really interested in horse racing, he asked him a lot about a jockey's weight, hydration and diet regime.
But Woods remained elusive to most, only briefly breaking a self-imposed ban on signing autographs for any of the 40,000 fans who thronged into the five-star resort.
Around 10 children broke through heavy security on the ninth tee and were given an autograph – but many more were rebuked.
But the star did take time to give signatures to several disabled children waiting for his arrival at the 18th.
Amateurs taking part in the invitational event have to fork out around 41,500 euro (£34,000) each for the pleasure of sharing a round with one of the game's biggest names.
This year, 12 of the world's 15 top-ranked players agreed to compete in the two-day event, which is expected to raise millions for charities in and around Limerick.