Tiger's victory hopes fading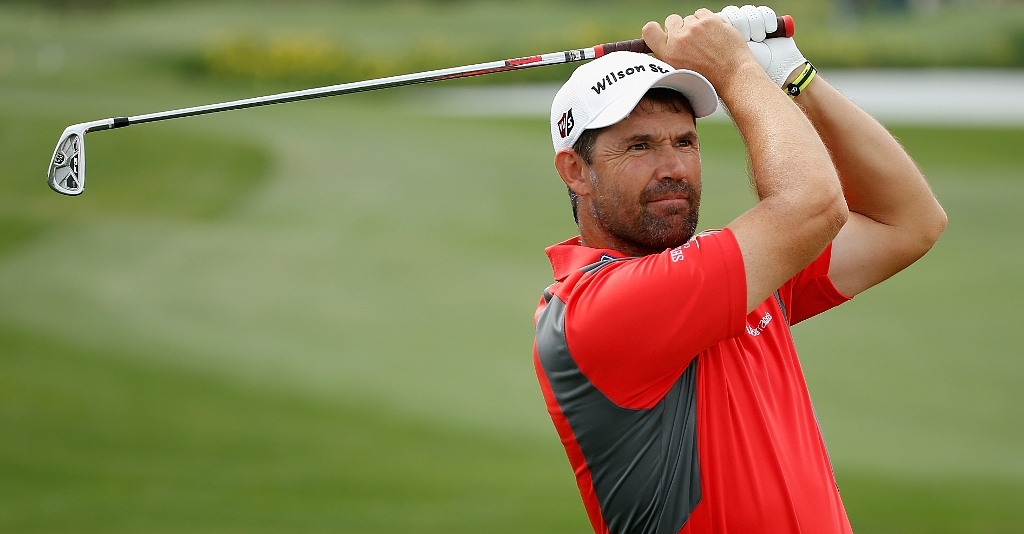 Tiger Woods' hopes of winning his first title this year have nose dived on day two of the JBWare Australian Masters.
Tiger Woods' hopes of winning his first title this year have nose dived on day two of the JBWare Australian Masters.
The World No 2 struggled in strong, gusting winds that battered the Victoria Golf Club in Melbourne in Friday's second round, especially on and around the greens, and was only able to post a one-over 72 that left him some nine shots off the pace set by Australian surprise package Adam Bland.
Bland, from South Australia and the bookies new favourite to win here, finished with a flourish for a second straight day.
The bearded left-hander posted three birdies in his last four holes to card a 4-under-par 67, move to 10-under after 36 holes and go two shots clear of his closest pursuer, Andre Stolz.
Stolz, in just his second professional event after a wrist injury forced him off the US PGA Tour in 2005 and into temporary retirement, shot his second 67 to be at eight under and three shots in front of compatriot Daniel Gaunt, who had shared the first-round lead with Bland and fellow Victorian Alistair Presnell, but struggled to a second-round 72 and sole third place, five shots behind Bland
Spain's beleaguered Sergio Garcia lurked dangerously close, another shot back afte firing a day's-best 65 that put some spark back into the event as it put him in contention to win his first title in two years.
Robert Allenby, though barely surviving the cut, caused perhaps the biggest commotion among the large gallery that followed his group which also included Woods.
This when he hit an awry, horror shot left of the fairway at the 10th that knocked a middle aged spectator to the ground and left him prone for several minutes before medical help arrived.
The man was loaded onto a stretcher and taken away in an ambulance, bleeding from a head wound.
It was clearly of some comfort to him, though, that Appleby presented him with a signed golf ball for he managed to raise a smile and gave the thumbs up before being driven away.
It wasn't Woods this time who clobbered a fan, but it could so easily have been.
His swing is still too inconsistent, his once silky touch around the greens has deserted him and none of this helped on the tight, well-bunkered Victoria course where driver accuracy is far more valuable than distance.
Woods' has tweaked his swing for the fourth time, but has still to develop the kind of muscle memory he needs to keep him on the straight and narrow
"It takes time," Woods told the media after Friday's round.
"There were situations out there today that I hadn't practised, hadn't rehearsed.
"I haven't been hitting those low shots (into the wind) that I needed today, and then you have to bend them.
"It'll come, it's just not there yet."
Woods has reportedly been paid an appearance fee of around $3 million to play in Melbourne and will do his best to justify the fee – even if he doesn't win
"If I can just make some putts …," he lamented
In stark contrast to Tiger, Bland's short game was magnificent in the circumstances. It saw him, chip in on the par four sixth, his 15th, before he produced an awesome bunker shot on the par five ninth for a finishing birdie.
The South Australian, who will head for the US Q-school on Sunday night, said a victory would be a massive career breakthrough, for him
"I really couldn't explain it, it would be unbelievable for me," he said.
Stolz, who won a US PGA Tour event in 2004 and following his wrist injury, only resumed his career in 2008 with a shortened swing said that while he could now regularly, he considered every event a bonus.
"I've seen what the other side is, of not playing golf and it scares the shit out of me," he said.
While conditions were difficult, and Stolz rated Victoria the toughest sand belt course, he said the focus required brought out his best.
"Every shot, there's death out there, there's trouble everywhere," he added