Tiger's revenge clinches US victory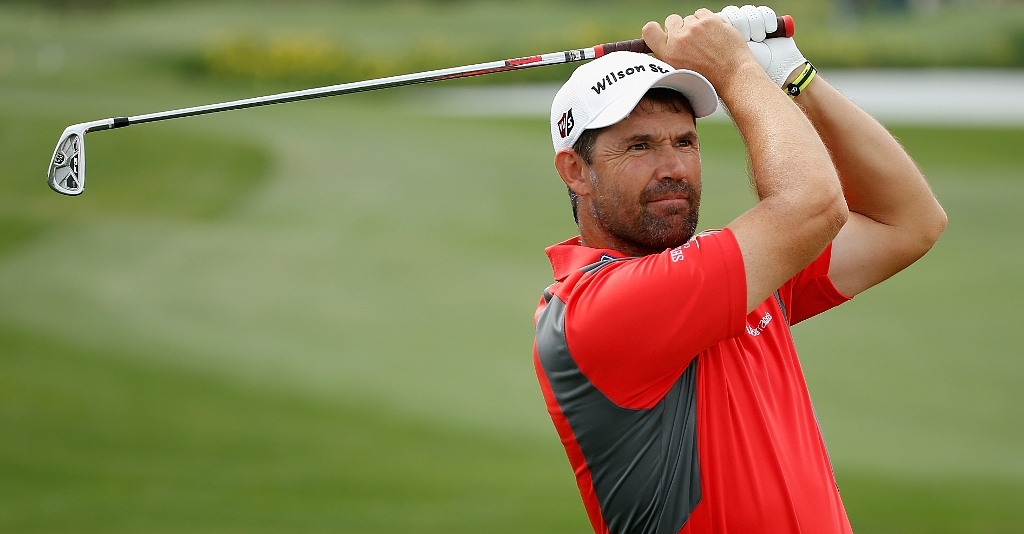 The US have won the Presidents Cup again – and very appropiately it was Tiger Woods who clinched the match.
The US have won the Presidents Cup for the sixth time in eight starts – and very appropiately it was Tiger Woods who clinched the match.
Taking revenge for YE Yang's victories over him at the 2007 HSBC Champions and at this year's USPGA Championship, the World No 1 ended a sensational unbeaten run at San Francisco's Harding Park this week by trouncing the Korean star 6 & 5.
And this, he said afterwards, without really knowing it was the crucial match that would clinch the Cup by 19½ points to 14½ – just as US captain Fred Couples had predicted.
When asked how he felt about getting the vital match-clinching point, Woods replied: "Did I really?"
"Well, perfect. All I knew was that I was trying to get my point, that I was five up and trying to make it six.
"I didn't look at any boards, I saw we were down in six matches at one point so I just kept my head down and tried to sustain my own lead."
His victory in the singles left Woods unbeaten in five matches this week, four of them partnering Steve Stricker, as the American team, captained by Couples, converted their three point lead at the start of the day into a five point margin in the final day's 12 singles matches.
Captain Couples was full of admiration for the effort put in by Woods and also Sean O'Hair, who had hammered Ernie Els, a renowned match-player with an outstanding record in the World Match Play championship, by the stunning margin of 6 & 4.
"Today he won a huge battle," Couples said of Woods. "I couldn't be happier for him and for me to have him win the (decisive) point.
"The whole time, I needed him – it sounds stupid – to go 5-0. You never can assume anything but we were hoping he would get the point.
"Besides him, Sean O'Hair came up huge to beat Ernie, who's a world class player. Sean was a guy we had a hunch about and he came up big today."
Having led Norman's side 12½ -9½ at Harding Park after three days of foursomes and fourballs matches, the Americans had needed just five points from the 12 singles rubbers on the final day of the eighth Presidents Cup.
With a half point on the scoreboard and no halves available in singles play while the matches could decide the outcome, no repeat of the 2003 tie at Fancourt in South Africa was possible as the Americans looked to close out a sixth victory in this Ryder Cup-style event.
And the home side went the right way about mopping things up early, captain's pick Hunter Mahan coming from behind on the front nine against Colombia's Camilo Villegas to win 2 & 1 in the first match and Open champion Stewart Cink overcoming Norman's fellow Australian and captain's pick Adam Scott 4 & 3 in the second match.
When another Australian, Robert Allenby, missed a short putt on the 15th hole, Anthony Kim's 5 & 3 victory put the Americans within two points of victory.
And that victory was virtually assured with O'Hair beating South Africa's Els 6 & 4, leaving the high-flying Woods to secure victory and gain revenge over Yang.
With the outcome already decided, Canada's Mike Weir halved his match with Justin Leonard, while Geoff Ogilvy denied Stricker a perfect record, the Australian winning their rubber 2 & 1.
South Africa's Tim Clark, one of the Internationals' stars of the week, defeated Zach Johnson 4 &3, while 18-year-old Japanese rookie and captain's pick Ryo Ishikawa beat American veteran Kenny Perry 2 & 1 and Masters champion Angel Cabrera secured his first point of the week with a 4 & 3 win over Jim Furyk.
Vijay Singh and US Open champion Lucas Glover halved their match, meaning Glover avoided being the only American not to contribute to the scoreboard, and in-form Phil Mickelson completed an unbeaten week in his eighth Presidents Cup when he beat Retief Goosen of South Africa 2 and 1.
ALL THE SINGLES SCORES
(USA names first, in order of tee offs):
Hunter Mahan bt Camilo Villegas 2 & 1
Stewart Cink bt Adam Scott 4 & 3
Justin Leonard halved with Mike Weir
Anthony Kim bt Robert Allenby 5 & 3
Steve Stricker lost to Geoff Ogilvy 2 & 1
Sean O'Hair bt Ernie Els 6 & 4
Kenny Perry lost to Ryo Ishikawa 2 & 1
Zach Johnson lost to Tim Clark 4 & 3
Tiger Woods bt Y.E. Yang 6 & 5
Lucas Glover halved with Vijay Singh
Phil Mickelson bt Retief Goosen 2 & 1
Jim Furyk lost to Angel Cabrera 4 & 3
Singles Result: USA 7, Internationals 5
Overall result: USA 19½, International Team 14½