Tiger's reign is almost over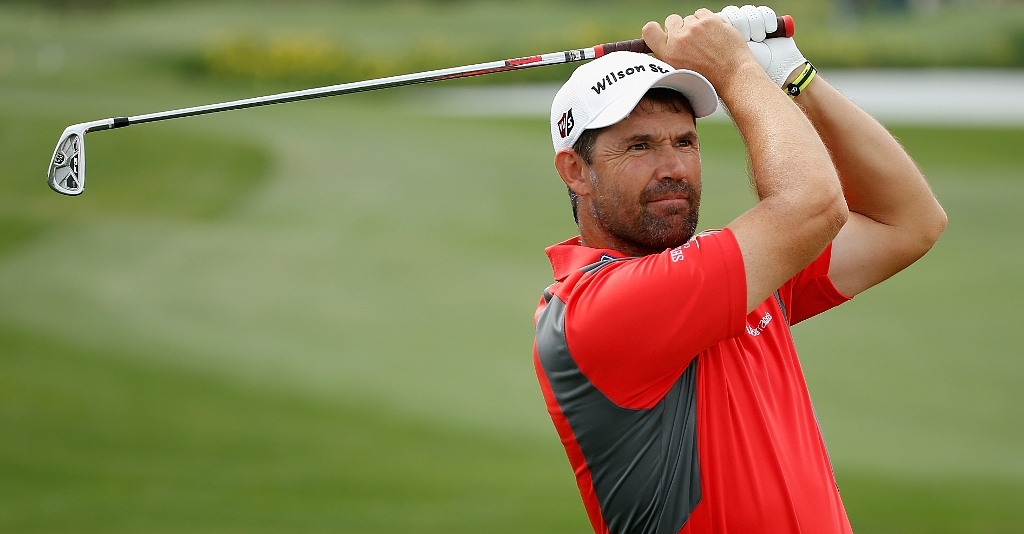 The longest unbroken reign in the 24-year history of the world golf rankings is set to end this Sunday.
It's over – or rather, it soon will be.
The longest unbroken reign in the 24-year history of the world golf rankings ends this Sunday.
Rubbing salt into the wounds of a year that has been an unmitigated disaster on and off the course, Tiger Woods is about to be replaced as golf's number one.
But by whom?
Either England's Lee Westwood will finally make it to the top at the age of 37 or 25-year-old German Martin Kaymer will pip him to it.
Following three successive European Tour victories – one of them his first major – Kaymer will leap from third to first in one bound with a top-two finish in the Andalucia Masters at Valderrama.
Westwood is not playing in Spain as he gives his injured calf more rest before returning, like Woods, at the final world championship of the season in Shanghai next week.
The American has been at the head of things since June 2005, an uninterrupted run of 281 weeks, but while he has dominated the sport since his 12-shot win at the 1997 Masters – his first major as a professional – losing the number one spot is nothing new to him.
His first stay at the top 13 years ago lasted only a week before Ernie Els took it from him. Then, after getting it back a month later, Greg Norman grabbed it.
Between June 1997 and August 1999 Woods had six different reigns totalling 70 weeks, but once he had claimed it off David Duval he was there for just over five years.
Vijay Singh then became the fourth player to topple him and did so on three different occasions before Woods began his current spell in June 2005.
At the time Westwood was ranked 35th and well on the comeback trail after slumping from fourth in 2001 to outside the top 250 less than two years later.
As for Kaymer, he was still an amateur and pretty much unknown outside his native country, where two days into Woods' latest reign he won a mini-tour event by five and soon afterwards decided that the time had come to switch to the paid ranks.
Not that the time looked right at the European Tour qualifying school that November. Far from getting one of the 30 cards on offer, he finished 142nd out of 151 with a four-round total of 22 over par.
However, Kaymer won twice in eight starts on the Challenge Tour the next season, shot 59 in another event and has not looked back since.
For him to go top on Sunday could complete a stunning rise to fame. For Westwood it would round off an amazing rollercoaster ride, one which he hopes will still bring him a first major title in the near future.
For Woods it should be a worry. If he plays poorly in China – his first stroke play event since September 12 – he could be overtaken by Phil Mickelson as well and find himself fourth on the rankings.
He spoke optimistically last week, though, about where his game is going and where his life is going following his divorce.
"Certainly I'm a lot more at peace now," stated Woods, adding that his two children were now "adjusting" to the new living arrangements.
"I learned a lot about myself. I learned how things went wrong, why they went wrong and had to take a pretty deep and introspective look at myself.
"There weren't a lot of things I liked about it, but I had to do it, I did it and (I'm) grateful that I did.
"I think that I come from a much better place, much more grounded place now than I ever have before."
On going almost a year without a victory he added: "I would say more frustrating than anything. I've had two teachers this year and a stretch where I didn't work with anybody.
"A lot of different things were going on on and off the golf course. All in all it was a long, frustrating year, but in the end it turned out that everything's headed in a positive direction now."
We are almost now at the 12-month anniversary of the car crash from which the expose of his serial adultery emanated.
Out of the game for four months afterwards – and in therapy for much of that time – he ceased to be the force he was on his return. It remains to be seen whether he ever will be again.
Could it be that in trying to lead a better life he has made himself a worse golfer?
Remember what he said in February during his public apology: "I convinced myself that normal rules didn't apply. I never thought about who I was hurting. Instead, I thought only about myself.
"I thought I could get away with whatever I wanted to. I felt that I deserved to enjoy all the temptations around me. I felt I was entitled.
"I was wrong. I was foolish. I don't get to play by different rules. The same boundaries that apply to everyone apply to me. I brought this shame on myself.
"My failures have made me look at myself in a way I never wanted to before. It's up to me to start living a life of integrity.
"Achievements on the golf course are only part of setting an example. Character and decency are what really count."
Woods has taken the world number one spot 10 times before. The 11th time might be next week. But the 11th time might also never happen.