Tiger's design business is broke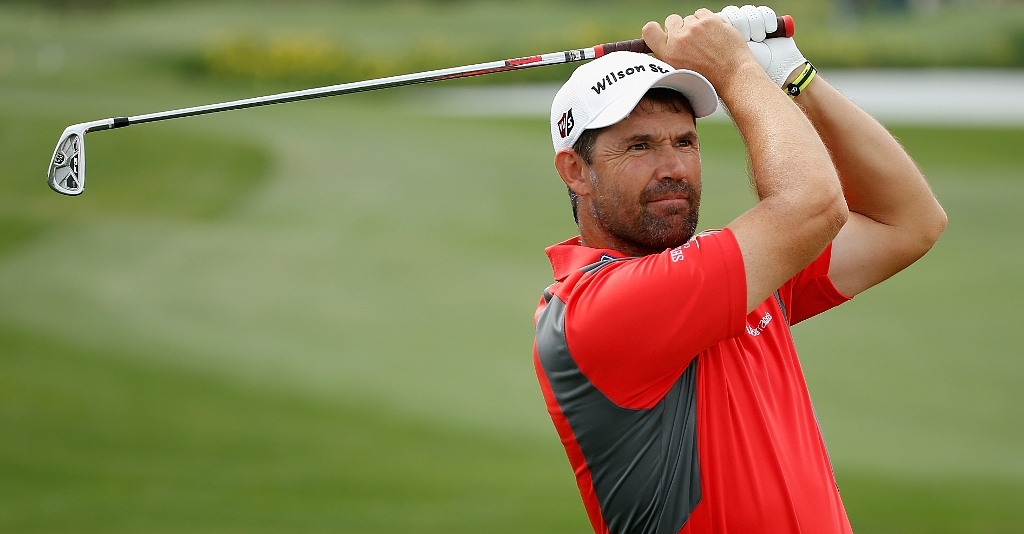 Tiger Woods' golf course design business is on the rocks, highly respected Forbes.com reported at the week's end.
Tiger Woods' golf course design business is on the rocks, highly respected Forbes.com reported at the week's end.
But, says the financially astute website, it has nothing to do with the scandal that has surfaced around his previously secret extra-marital activities.
Three years ago Woods announced plans to design his first US golf course on a plateau in the Blue Ridge Mountains outside Asheville in North Carolina.
Cliffs Communities, the developers, planned to build a 7,300-yard course, along with a wellness center, a spa and 1,200 homes spread out over a 3,200-acre estate.
The carrot to sell all of those homes where sites would cost as much as $3 million apiece was the chance to be a part of the community surrounding the first Woods-sanctioned course on US soil.
The World No 1 was reported to have said of the site during one of his visits, "You feel so much at peace with yourself when you are up here."
But there is no peace for the wicked, they say, and there has certainly been no peace at all for Woods since his secret life with scores of women outside of his marriage become public knowledge.
Reports say the scandal may have cost him his marriage and already some sponsors have deserted the world's richest sportsman, including Accenture, AT&T, and PepsiCo's Gatorade.
Indeed, Forbes reports, his 2010 tax return will likely show a drop of at least $30 million from 2009 – but it adds that he is still a man of substantial means who can weather the loss of his golf course development business.
The real estate meltdown, an oversaturated golf course market and bankers grown fearful and stingy have combined to stall and cripple his ambitions of building a thriving golf course construction business as other famous golfers like Jack Nicklaus, Arnold Palmer and Gary Player have done. If it had boomed, it could have turned into one of his biggest revenue sources, but at this stage it had still to get off the ground.
Otherwise Tiger business remains solid.
Forbes say he ranks near the top in brand power and earnings on their annual Celebrity 100 list, which has just been rolled out on Forbes.com.
Over the past 12 months he's taken in $105 million.
Nike has not deserted him and is good for maybe $30 million annually, having built a $638 million (sales) golf division, from scratch, on his back.
Other marketers sticking with Woods, Forbes adds, include Gillette, Tag Heuer, NetJets, TLC Laser Eye Centers and Upper Deck.
Electronic Arts has just released the twelfth version of its Tiger Woods PGA Tour videogame which is the best selling golf videogame franchise, with US sales of $700 million since its inception, according to research firm NBD Group.
Forbes currently estimate Woods' net worth at $600 million.
Last autumn Woods was on top of the world.
Forbes say he had just wrapped up a season in which he earned $20 million on the course and $105 million off it, taking his cumulative earnings to $1 billion by their count. He was on the verge of being named PGA Player of the Year for a record tenth time.
"At home he had a beautiful wife and two young children. The Davie Brown Index, which measures attributes of celebrities, found Woods' "aspiration" scores (that is, the masses aspiring to be him) to be on par with those of Oprah Winfrey and Steve Jobs," Forbes said
All this, of course, was before his Thanksgiving collision with a tree and a fire hydrant outside his home in Florida and the following scandal that engulfed him and his family and changed his life forever.
But, the Forbes report stresses, the scandal is not what has wrecked his course design plans. It's the recession that has done it, plain and simple.
Woods launched Tiger Woods Design in 2006 after ten years on the PGA Tour.
He has claimed in previous interviews that he had waited to start his business until he had played at courses around the world
He was following in the footsteps of famous US countrymen Jack Nicklaus and Arnold Palmer, who opened golf course design businesses while still competing and kept those businesses going for decades after their last PGA Tour wins.
Nicklaus Design has put its name on 350 courses in 34 countries, while Palmer has 300 courses to his name. The business looked like a cinch for Woods – until now.
Business and life, it seems, are very much like golf itself. Just when everything seems to be on top of the world, they come out and bite you on the backside.