Tiger's comeback hole-by-hole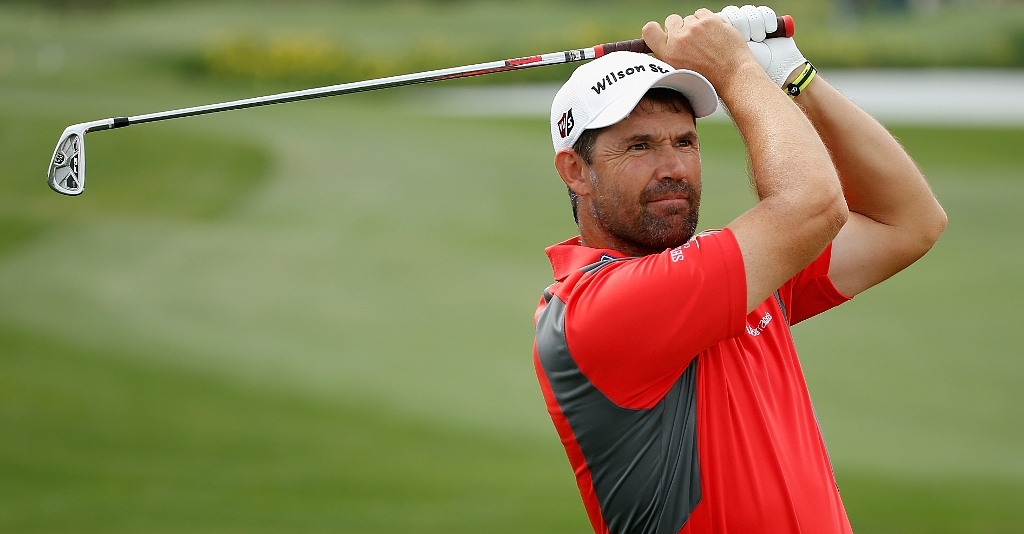 A detailed look at how Tiger Woods overcame Brendan Jones in round one of the WGC-Accenture Match Play Championship.
How Tiger made it a winning return:
1st – Birdie 3, 1 up. Woods did not like his approach but it caught a slope and rolled to six feet for the perfect start.
2nd – Eagle 3, 2 up. The perfect start gets better. Glorious four iron to four feet and he did not need to putt with Jones taking a par five.
3rd – Bogey 4, 2 up. Kicked off a bank into a bunker and failed to get up and down, but Jones bogeyed as well.
4th – Par 4, 2 up. Jones, in the desert off the tee, scrambled a half.
5th – Bogey 5, 2 up. Woods wildly right off the tee, then bunkered and failed to save par again, but Jones had to make a nine-footer for a half.
6th – Par 3, 2 up. Woods two-putted from 25 feet and escaped with a half when Jones missed an eight-foot chance.
7th – Bogey 5, 1 up. Short of the green in two, Woods' short game still looks rusty and this time it costs him the hole.
8th – Birdie 4, 2 up. Both players missed the green but Woods played the better chip and holed from nine feet.
9th – Par 4, 2 up. Jones could not take a 15-foot chance and Woods saved a half from four feet and so turned in 35, one under.
10th – Par 4, 2 up. Jones was getting closer, but a 10-foot opportunity went begging too.
11th – Par 5, 2 up. Woods needed a wood for his third on this 659-yard monster, but found the green and almost birdied from 30 feet.
12th – Par 3, 3 up. Jones fluffed a chip from over the green, whereas Woods chipped dead.
13th – Eagle 3, 4 up. Woods was not happy with his drive, but from the back fringe in two he rolled home a 20-footer for his second eagle.
14th – Par 4, 4 up. Woods has a putt to win but is happy to par and Jones has to make a six-footer to stay alive.
15th – Birdie 3, 3 up. After a long wait Woods drives the green, but his birdie is not enough. Jones, having almost holed his three wood for an albatross, makes eagle from eight feet.
16th – Par 3, wins 3&2. Woods finds sand but splashes out to four feet and holes for victory after Jones misses his 20-foot birdie attempt. Woods is four under par.