Tiger's caddie to carry Scott's bag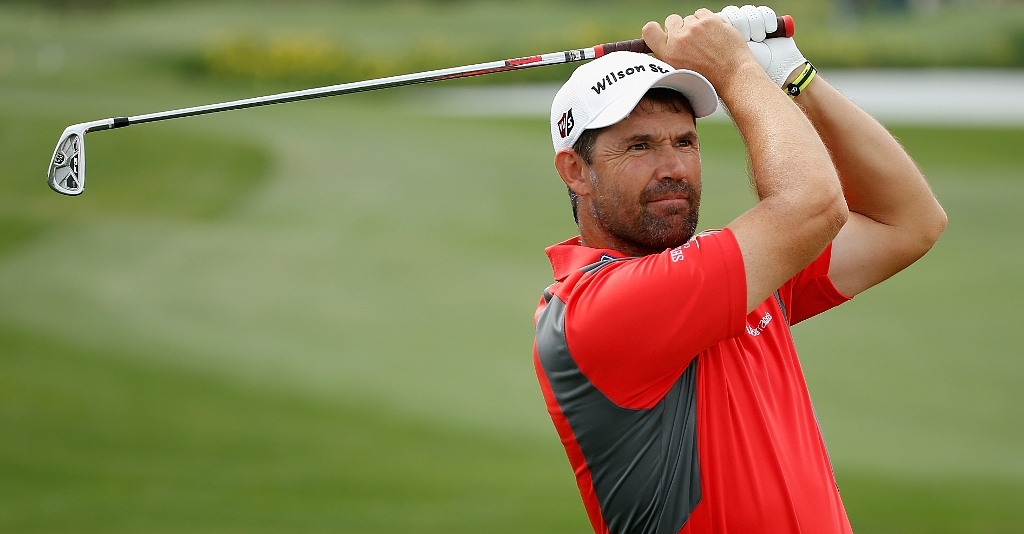 Adam Scott has been getting more attention than usual here at Congressional Country Club this week.
Adam Scott has been getting more attention than usual here at Congressional Country Club ahead of this week's 111th US Open.
And that's not only because he was a runner-up in the last Major he played in, the Masters at Augusta National in April, but also because the man who will be carrying his bag this week has been part of a the world's most successful golfer-caddie duo this century with a total of 13 major titles to their credit.
Yes, that's right, it could only be Steve Williams, the cocky New Zealand caddy who has been caddying for Tiger Woods since March 1999 and happens to be free right now due to the on-going knee and Achilles tendon injuries that have forced Woods to miss his first US Open since his debut 17 years ago.
It's not a permanent arrangement, though. Scott made that clear when he was asked if Williams has joined him on a long term basis.
Said 30-year-old Australian who is in the process of finding a new caddie, said: "No. He is Tiger's guy and that's how it is."
Williams also will caddie for Scott at the AT &T National outside Philadelphia in two weeks if Woods is still on the injury list, but in the meantime the highly experienced New Zealander has admitted that ii's an unusual experience being on the bag of someone other than his long-term boss.
"I haven't caddied for another player since I started with Tiger," Williams said.
Raymond Floyd was his previous client, but that was 12 years ago.
Scott said he was lucky to have Williams on his bag, adding that he hadn't been sure it would happen until Woods announced last week that he wouldn't be able to have a crack at his 15th major and carry on with his quest to match and better Jack Nicklaus' record of 18 Major titles.
Commenting on the development to the Washington Post, Mark Steinberg, Woods' agent, said "Steve and Adam are friends. When Adam found out Tiger couldn't play, Adam called Steve, and Steve called Tiger. As far as I'm concerned, the arrangement is just for the US Open."
Scott had Tony Navarro on his bag when he tied for second behind Charl Schwartzel at the Masters, but he and Navarro have since had a parting of the ways.
Scott and Williams have known each other for years, dating back to when Scott first turned professional and was and working with Butch Harmon, who, at that time, was also the swing guru for Woods.
"He's been a good friend to me; a bit of a confidant in my career," Scott said.
"I thought it would be worth a call seeing as I'm between guys at the moment. I'm glad he hopped on a plane and came over – got to make the most of him."
Has the Scott-Williams link-up changed the bookmakers's odds. Why not visit Sky Bet today for all the latest golf odds?
Kaymer also has a new caddie
In another caddie first this week, Chris Donald, Luke Donald's brother, is to carry the bag of Martin Kaymer for the first time.
"I don't know how he is as a caddie," Said Kaymer, who is also in the process of finding a new, on-course assistant which caddies are these days.
"I know that he's a very nice guy, a great personality. We get along very well. We will try out a few weeks and then see how it goes.
"He has plenty of experience. He caddied for his brother for seven years and a year for Paul Casey, so that shouldn't be a problem.
"But obviously this is our first week, so it would be a little bit difficult to get used to each other straight away.
"We will spend a lot of time together talking, about distances, about how I approach a golf course, a little more aggressive or defensive. He just has to know me."