Tiger makes his move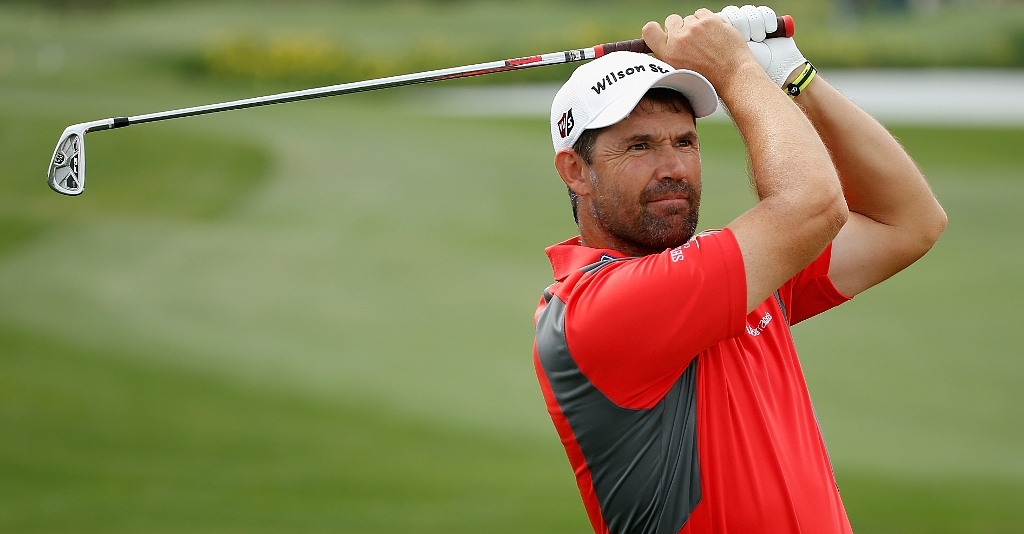 The wind played havoc, but that didn't stop Tiger Woods and Vijay Singh from joining Carl Pettersson at the top at Kiawah Island.
The wind played havoc at Kiawah Island on Friday, but that didn't stop Tiger Woods and Vijay Singh from joining Carl Pettersson at the top USPGA Championship leaderboard.
Former world number one Woods, who is looking to win his first major since 2008, made three birdies and two bogeys to finish at one-under par for a total of 140 while Singh was the only player to break 70 all day with a 69.
Petterson, meanwhile, opened up with a 66 on Thursday but a hat-trick of bogeys saw him slip to a second-round total of 74.
Woods, though, had a chance for the outright lead, but a three-putt bogey on the final green meant he had to settle for tied first-place.
"I thought anything even par or better was going to be a good score – that was my goal and I accomplished that," the American said.
"It was a tough, tough day. The ball is oscillating and the wind is blowing the putter all over the place.
"My short game's been good. I've made a few changes and I've had a pretty good feel for it.
"You can't short-side yourself out there. You've got to leave yourself on the fat side and give yourself some room.
"And then some of these bunkers are not bunkers – they're either hard pan or mud."
The 49-year-old Singh, who will become the oldest major winner if he triumphs on Sunday, says his head is in a "better spot" after a difficult few years.
"I just started believing that I can do it," he said.
"I was so, so negative for a long, long time – I had great sessions on the range and just couldn't take it on the course.
"I made a little tweak to my swing during the British Open and my head is in a better spot. I'm more focused."
England's Ian Poulter carded a 71 to find himself in fourth while Northern Ireland's Rory McIlroy, who made a 75, and Welshman Jamie Donaldson (73) are tied for fifth.
"It took a little bit of adjusting to, I missed a few balls right at the start but I was able to get into it and it was nice to make a couple of birdies," McIlroy said.
Open Championship runner-up Adam Scott found himself two shots off the pace after the opening day, but he followed it up with a 75 on Friday to be tied for seventh with Aaron Baddeley, Trevor Immelman and Blake Adams.
World number four Lee Westwood is heading home after a 77 saw him finish at eight over while US Open champion Webb Simpson is also out after following up his day one 79 with an even-par 72.