Tiger looks tops in Akron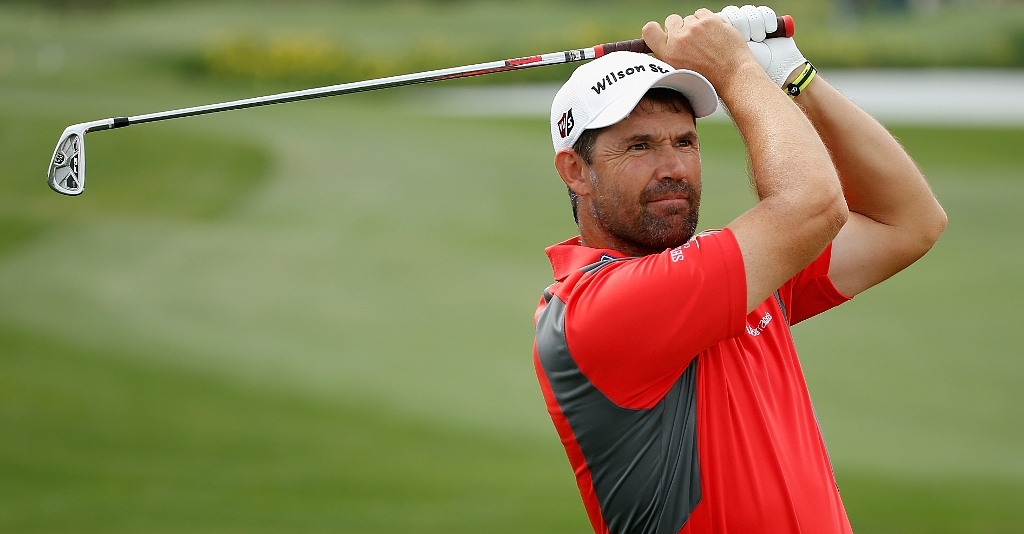 If anyone can be described as the Grand Master of the World Golf Championship (WGC) series, it has to be Tiger Woods.
The 76-time US PGA Tour winner has bestrode this annual four-tournament series like a mighty Colossus, winning 16 WGC titles since the inception of the series in 1999, including seven WGC Invitationals which since 2006 has had Bridgestone as its headline sponsor, but before that went by the name of the WGC-NEC Invitational.
That all seven of Tiger's victories in this event came at Firestone Country Club's famed 'Monster' South Course must clearly make it one of his all-time favourite tracks and with him recently rediscovering much of his old form – he's already won three times this year, finished in a tie for third at The Open Championship only a fortnight ago, leads the US PGA Tour money list and in recent weeks, has charged up the World Ranking list to No 2 – must clearly make him the strongest favourite to win this week's WGC-Bridgestone Invitational.
And yes, this despite the fact that he is going to have to use his driver, recently one of the less reliable clubs in his bag, a lot more often than he did on the shorter track at Royal Lytham and St Annes where the rough was lethal.
Firestone's South Course is, at 7,400 yards, the longest par-70 on the US Tour, and the 16th, the Course's signature hole, is, at 667 yards, indisputably the longest par five in professional golf.
But that's only one reason why Woods and the longer hitters could flourish here this week.
Another is the fact that the drought-hit, dried up conditions that have prevailed for most of this month at Firestone Country Club have blunted the sharpest teeth of the South Course's rough, and will make it easier for the great iron players like Wood's to find the greens when they miss the fairways – so long as they avoid the trees that line so many of Firestone's fairways.
Golfweather.com has forecast warm, fairly windless conditions on the first two days, a tropical storm late on Saturday afternoon and more tropical storms with a 60% chance of rain midway through Sunday's final round, and while this may slow-up the greens a little and make things uncomfortable for the later starters, it will come too late to toughen up the rough.
With the exception of Webb Simpson, who is spending time with his wife after the birth of their second child, the creme de creme of professional golf will be among the 78 qualifiers in this week's field.
Which means, of course, that there is a bulging list of candidates capable of stepping up and winning on Sunday if Woods fails to produce his best golf – and at the present time in his career when his consistency is not quite what it used to be, that's always possible.
One of the best bets among them would surely be the in-form defending champion Adam Scott and his broomstick putter – if he has been able to shrug away those heart-breaking, late bogies that gifted the Open title he had held in the palm of his hand at Royal Lytham to strong-finishing Ernie Els.
Two weeks might just not be enough. And, from an opposite point of view, that also might not be enough in Els's case. The 'Big Easy' missed the cut at the Canadian Open last week and emotionally, might not be ready to win again so soon.
On the other hand, players like the World Nos 3 and 4, Rory McIlroy and Lee Westwood, might be driven to better things by their disappointing form at Royal Lytham.
Looking at his chances from a statistical pointy of view, McIlroy's should be a real threat this week.
He's broken 70 in each of his last eight rounds at Firestone, finishing in ties for 9th in 2010 and 6th in 2011, but his fierce focus of last year when he won the US Open are missing right now and there is some underlying factor in his golf that is making him too inconsistent to look like a potential winner right now.
Westwood's has had a problem closing strongly when he's been in contention this year, but the fact that he currently ranks 13th in total driving on the PGA Tour and is second when it comes to hitting greens in regulation set him up as a major threat to Tiger on a course where the Englishman has had three top-10 finishes in his last four appearances and finished as high up as second here in 2008
Of the home-grown Americans likely to feature in the battle for a coveted title and one of the biggest purses in golf ($1.4m), you have to look at the two unrelated Johnsons, Zach and Dustin, Matt Kuchar and Bubba Watson, this year's Green Jacket winner.
Since April Zach Johnson has been one of the brightest stars in the US golfing firmament, winning twice, finishing second twice and picking up a Top 10 at The Open. It might also mean something that he was 6th in his last appearance at Firestone last year
In Dustin Johnson's case, his length off the tee is not the only thing he'll have going for him at Firestone. His putting is on a high right now and had quite a bit to do with his 9th place finish at Royal Lytham.
Watson has clearly moved on from his win at the Masters, and not disappeared as too many major winners do in the months after their triumphs. He is the Tour's longest driver right now and currently leads the PGA TOUR in greens hit from lies off the fairway. It may also mean something that while he has yet to win at Firestone, he did lead the first round in his first appearance there in 2010.
How about the World No 1?
Luke Donald finished in a tie for 5th at Royal Lytham and clearly is maintaining the sharp edge to his very solid game, but Firestone may just be a bridge too far unless he can produce a surprise or two with his driver. Word is he has been spending quite a bit of time lately on increasing his length off the tee.
We like Tiger for the Bridgestone title, yes – and we've mentioned a few of the good men who could give him a run for his money this week, but in truth, the field is packed with so much talent, the always under-rated Jason Dufner for one, that all the fingers of both hands won't cover the large numbers of realistic contenders who are fully capable of winning at Firestone in Akron, Ohio
We could be looking at a truly exciting shoot-out.