Tiger looks good for another win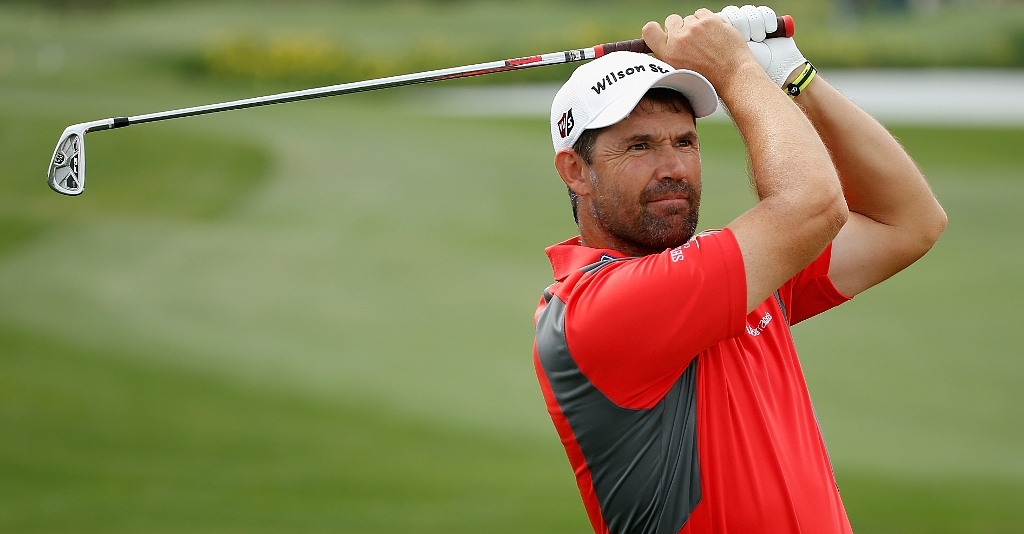 It's not often that Tiger Woods tees off on consecutive Thursday's, but that's just what he'll be doing this week.
And this in the PGA Tour's two-year-old Greenbrier Classic, an event he has never played in before.
Woods, the Tour's only three-time winner so far this year after his victory in last week's AT&T National, has been playing his cards close to his chest, and while it has been widely reported that he has the chance this weekend to become the first man in golfing history to take his total prize money on Tour to the 100 million dollar mark, there is probably more to it than that.
I would say there are two factors behind his latest, unexpected move.
Firstly, he wants to keep his winning momentum going and now that he has his re-engineered swing ticking over smoothly again, especially when hitting his irons, he is keen to get more miles into it ahead of the The Open Championship later this month.
The second reason, I suspect, is that he wants to change the hoodoo pattern that has seen him win the Arnold Palmer Invitational, take a one week break and then fail at the season's first Major, the Masters, and then come out and win The Memorial, take another one week's break and fail again in the second major, the US Open.
He's already changed that earlier pattern by claiming his third Tour triumph a good three weeks ahead of the third major, which is scheduled to tee-off at Lancashire's Royal Lytham and St Annes on July 19.
Winning back-to-back this week would change it even more.
In the meantime the 36-year-old World No 4 might be a little concerned about this week's weather at The Greenbrier.
Golfweather.com has forecast no wind but says there is the possibility of thunder-storms and rain on each of the four afternoons.
This following the heavy storms that have roared through Virginia and caused widespread damage to many of the Old White TPC's trees during the past few days.
A frantic clean-up operation involving many local volunteers, will see the course spick and span again and ready to go on Thursday, Greenbrier owner Jim Justice has promised, but he can't promise a dry tournament.
Nor will he need to apologise for a course, first opened in 192, that was very much of a push-over in the first Greenbrier Classic in 2010 when the average score of 68.536 made it the second easiest par 70 lay-out on the PGA Tour.
So much so, Stuart Appleby became the fifth Tour golfer in history to card a 59, this in the final round on his way to victory with a 22-under 259.
Drastic changes were made to it ahead of last year's event won by Scott Stallings with a much lower 10-under 270.
The Old White TPC was lengthened to 7,274 yards, 16 holes underwent change, and all 18 greens were reseeded with Bent Grass to speed them up – with clear-cut results.
Scoring soared to an average of 70.593 and moved Old White into 6th place among the 14 par 70s courses used in non-majors last year.
The PGA Tour reports that, "Driving accuracy dipped to 66.20 percent (ranking 33rd). GIR plummeted to 64.06 (23rd) and proximity to the hole from the rough increased from 36'4″ in 2010 (39th) to 45'2″ (ninth)."
In the conditions expected, Webb Simpson, who currently ranks first on tour in Birdie Average and whose recent maiden victory in the US Open underlined the fact that he can win in tough circumstances, along with big-hitting Dustin Johnson, who won the FedEx St. Jude Classic four weeks ago, are being seen as two of the major danger men to Woods in the strong field.
Phil Mickelson, another of the big guns looking to sharpen up his game ahead of The Open, missed the cut here at Old White last year, but he has been playing some better golf this year coming into the event and his 7th place in the Tour's Birdie Average is not to be sneezed at.
Nor are the usual suspects like Jim Furyk, another of the Tour's seasoned golfers who is having a good season this year – he's fifth on Tour in fairways hit, 30th in GIR and third in adjusted scoring – Steve Stricker, Carl Pettersson, John Rollins, Jimmy Walker, Bill Haas and maybe even Zimbabwe's burly Brenden de Jonge.
Despite his implosion in the final round at Congressional where he was among the leaders for most of the week, De Jong has a good record at Old White, having finished in lone 3rd and tied for 4th in the first two Greenbrier Classics.
Walker has had two successive 4th place ties at Old White and Haas can go one or two better than both of them. He was the runner up here last year after losing the play-off to Stallings.
Golf jealously guards against back-to-back winners, but in the kind of mood Tiger is in right now, don't be too surprised this week to see him move two wins clear of Jack Nicklaus and edge to within seven of Sam Snead's record with his 75th win on the PGA Tour.