Tiger: Is he ready to roar again?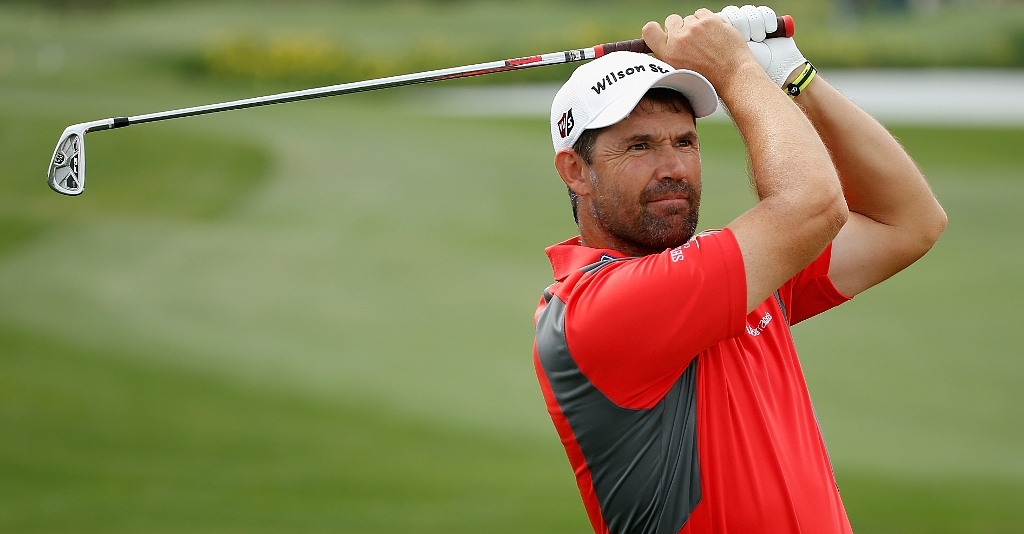 Tiger talk follows the 21st Century's most successful golfer where ever he goes and this week is no exception.
Tiger talk follows the 21st Century's most successful golfer where ever he goes and this week is no exception.
There has been a great deal of speculation about his chances this week and some TV commentators and analysts are not only in the forefront of the speculation, but indeed are divided in their opinions.
And perhaps the points of disagreement that are most dividing them are whether or not he can break the longest winless drought of his spectacular career at this week's Player's Championship and, indeed, whether he'll even make it to through to Sunday's final round at Pete Dye's tough, heavily mounded course at the TPC Sawgrass.
Wood's battle back from the sea of personal problems that followed revelations of his infidelity 20 months ago, have been further aggravated by knee and achilles heel injuries sustained at the Masters in April and after he had opted out of last week's Wells Fargo Championship becuase of them, it was a little surprising when he announced his intention to play at Sawgrass this week and not wait to make his latest comeback at the US Open in just over a months time.
Injuries are nothing new to Woods who has one of the game's most physical swing actions.
Last year he pulled out of The Players with a neck injury just 12 holes from the finish in the final round when there was no chance of him getting anywhere near the eventual winner Tim Clark and there is a school of thought here that he might not even get that far this year.
This follows earlier speculation two or three weeks back by a respected orthapod that yet another injury of the same knee that has already undergone surgery on at least four previous occasions could well spell the beginning of the end for modern golf's greatest player.
And Golf Channel analyst Brandel Chamblee tends to go along with this theory.
"I think there's a really good chance that he'll be gone before he was last year," Chamblee told the New York Post on Wednesday
"Even though he said (Tuesday) that his knee was fine, Tiger Woods has been all over the map, we know that, and this is a Pete Dye golf course that's all over the map. There are bunkers, there are mounds.
"So it's not very hard to imagine Tiger Woods in a situation where one knee is two feet higher than the other and he's got to make a golf swing. It's fairly likely he's going to re-injure himself playing this golf course."
Chamblee, the New York newspaper said, followed this assertion with the "shocking" suggestion that he was "kind of sad" to watch.
"We've watched Tiger age so rapidly right before our eyes.
"It's really sad to watch what's going on with Tiger Woods on the range, where this phenomenal athlete with the former best swing perhaps of all time is now in a sense kind of an old man out there and going through all of the moves that look like he's handicapped trying to reverse the moves that don't come naturally to him," Chamblee said.
Roger Maltbie, NBC's lead on-course reporter, was one of those that disagreed with Chamblee.
While conceeded that Woods hadn't won anything in 20 months, saying "It's been a while since he's won [and] there's no question he's experiencing some of the things that maybe the rank-and-file guys have to experience . . . trying to get that win again, trying to get over the hump."
But Maltbie was certainly not pessimitic about Woods's chances of winning this week.
The New York Post quoted him as saying: "They've never built a golf course that Tiger can't win on. He is good enough to win anywhere, and I think he's closer to being really good and winning again than he is to going the other way. So, yeah, I think he's got a chance here, you bet he does."
Johnny Miller, the NBC's hard-hitting lead analyst who has been critical of Woods in the past, tended to agree witrh Maltbie
"I really believe that if he has a good first round and plays a little like he did at the British Open a couple of years ago, sort of dial it down and hit a lot of stingers and just get the ball in play, [then he has a chance]," Miller is reported to have said.
"He hasn't lost his iron game. Nobody gives him that credit. He's still a good iron player. It's just the other things aren't working out quite as well.
"If he can sting it off the tee and let his iron game do what it does and have a good first round, he has a good mojo about the course….he could be a factor, but he just needs to have that good first round."