Tiger hoping for Ryder Cup pick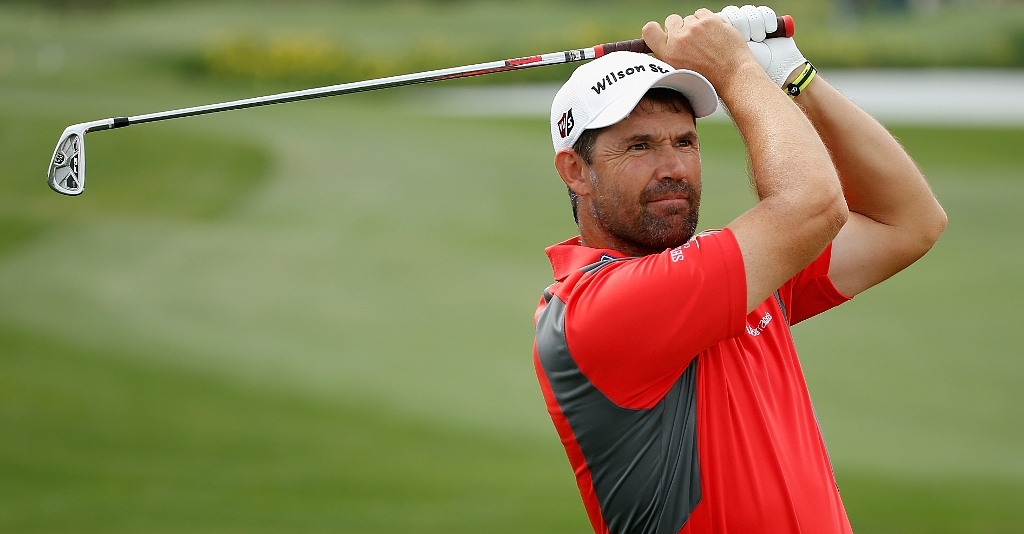 There was good and bad news for Tiger Woods on Sunday after he ended the 2010 season winless in the majors.
There was good and bad news for Tiger Woods on Sunday after he ended the 2010 season winless in the majors and with a 28th-place finish at the United States PGA Championship.
He had kept his world number one spot and he had done enough to avoid the humiliation of failing to qualify for the FedEx Cup play-offs.
But Woods did fail to earn an automatic spot on America's Ryder Cup team and will therefore need one of captain Corey Pavin's four wild cards on September 7.
A week ago, after he came next-to-last in the Bridgestone world championship, there were doubts that the game's biggest name wanted to be picked for Celtic Manor.
But now he does.
"I think I got a chance of maybe helping out in singles – save me till singles," he joked.
"No, I mean, I feel like my game is a lot better than it was obviously last week. It's starting to head in the right direction now, which is good, and I'm looking forward to it.
"Hopefully Corey will pick me on the team.
"Corey texts me a lot so I'm sure he'll be texting me or calling me and I'm sure we'll be talking."
Anthony Kim, just back from thumb surgery, last year's Open champion Stewart Cink and former Masters champion Zach Johnson, joint third with Rory McIlroy this weekend, appear to head the queue for the other three wild cards.
In the meantime, here are pen-pictures of the eight United States players who have automatically qualified for the Ryder Cup:
US Ryder Cup qualifiers
Phil Mickelson. Age 40. San Diego, California. World ranking 2. Majors 4 (Masters 2004-06-10, USPGA 2005). Caps 7 (1995-97-99-2002-04-06-08). Points 13. Record P30 W10 H6 L14. Foursomes P10 W2 H4 L4. Fourballs P13 W5 H2 L6. Singles P7 W3 L4
Four majors, but still no world number one spot yet. Has lost his last four singles and had two defeats with Tiger Woods as his partner in 2004. They have not been paired since – and will not be.
Hunter Mahan. 28. Orange, California. World ranking 12. Majors 0. Caps 1 (2008). Points 3.5. Record P5 W2 H3. Foursomes P2 W1 H1. Fourballs P2 W1 H1. Singles P1 H1
Clinched spot with world championship win in second last week of qualifying. Unbeaten on debut two years ago, halving with Paul Casey in singles.
Bubba Watson. 31. Bagdad, Florida. World ranking 26. Majors 0. Caps 0
Big-hitting left-hander who leapt from 18th to third in the final week of qualifying, losing a play-off for the USPGA to Martin Kaymer. Won his first US Tour title earlier this season.
Jim Furyk 40. West Chester, Pennsylvania. World ranking 5. Majors 1 (US Open 2003). Caps 6 (1997-99-2002-04-06-08). Points 9.5. Record P24 W8 H3 L13. Foursomes P9 W3 H1 L5. Fourballs P9 W1 H1 L7. Singles P6 W4 H1 L1
Made match-winning point last time after being on receiving end of Paul McGinley clinching victory in 2002. Only one singles loss, but only one fourball win – with Tiger Woods in 2006.
Steve Stricker. 43. Edgerton, Wisconsin. World ranking 4. Majors 0. Caps 1 (2008). Points 0.5. Record P3 W0 H1 L2. Fourballs P2 H1 L1. Singles P1 L1
Did not make debut until 41 and only contribution to Valhalla win was second-day half with Ben Curtis against Sergio Garcia and Paul Casey. Beaten by Ian Poulter in singles.
Dustin Johnson. 26. Columbia, South Carolina. World ranking 29. Majors 0. Caps 0
Secured debut with fifth place at USPGA, although he might have won until handed two-shot penalty after he finished. Blew US Open in June with closing 82. Opposed Rory McIlroy in 2007 Walker Cup,
Jeff Overton. 27. Evansville, Indiana. World ranking 45. Majors: 0. Caps: 0.
First American to play in the match in modern times without winning a Tour title first. The 2005 Walker Cup match-winner has had three second places and two thirds since Masters in April.
Matt Kuchar. 32. Winter Park, Florida. World ranking 24. Majors 0. Caps 0.
Former US amateur champion who has now come back to the fore with string of top-10 finishes in the last three months. Led the USPGA after first and second rounds.