Tiger has a mountain to climb – Faldo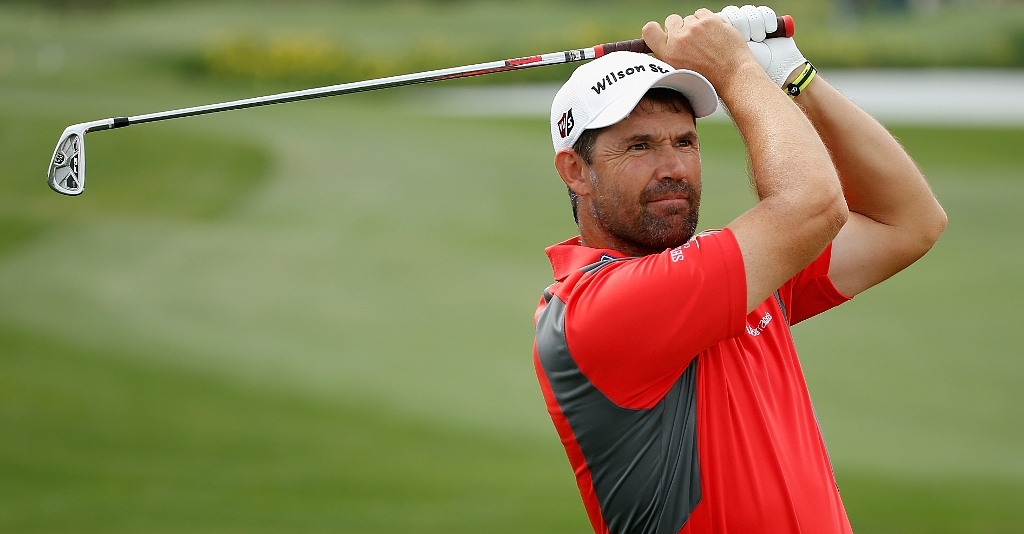 Nick Faldo believes that it will not be easy for Tiger Woods to regain his dominance in World Golf.
Nick Faldo believes that it will not be easy for the soon-to-be former World No 1 Tiger Woods to regain his dominance in World Golf.
Sir Nick, a former six-time major winner and World No 1 himself, believes that Woods will have to put in a mountain of work if hopes to get back to the sky high level he was at when he bestrode the golfing world like a Colossus.
Faldo has been playing in the inaugural Star Trophy celebrity tournament in China and was speaking on the eve of Woods losing his long time World No 1 crown to Lee Westwood or Martin Kaymer on Sunday evening.
Kaymer, this year's US PGA Champion, needs a first or second place at this weekend's Andalucia Masters in Spain to take over the mantle, but he was not realistically in contention after Saturday's third round and it looked as if the World's premier spot would go to injured Westwood who has earned enough points over the past two years to claim it without lifting a finger this weekend.
Woods's once relentless march on Jack Nicklaus's record of 18 Major victories was ended after a score of shock revelations last November about a secret life of extra-marital affairs resulted in his marriage breaking up and took him out of golf for much of the 2010 season while he worked at redeeming himself.
Tiger hasn't been the same player since and although he is looking for a strong showing in this month's upcoming HSBC Champions in China, Faldo isn't expecting any kind of stunning revival any time soon.
"For a while he didn't even have a game to get him in contention on a Sunday," Faldo, now a TV analyst on the US PGA Tour, told AFP on Saturday.
"That will be his next goal – to have the game to get himself in contention on a Sunday afternoon. Then we'll see how strong he is again.
"I think he's got to dig deep to find his game and (we'll see) how he reacts on a Sunday."
Faldo said he hopes becoming number one would inspire Westwood, who would be the first English number one since Faldo himself, to start winning majors.
"I'd won four Majors before I got to world number one and the fifth Major probably helped," Faldo said.
"It's interesting how times have changed, where you can get to world number one without winning a Major."
Faldo said that the number one spot was important to him as a player, but big championship victories were the real prize.
"It's nice, but Majors are obviously the one because you've got to go and win them, you have to finish them off," he said, perhaps referring to the fact that Westwood led in two majors heading into the final rounds this year, but was unable to win and had to be satisfied with second place..
Faldo, 53, said he was currently struggling with a stiff back and admitted his drive for playing the game at top level had waned, saying he saw little chance of ever being able to mount the kind of charge that US veteran Tom Watson, then 59, had done at the 2009 Open Championship when he finished second .