Tiger getting ready to roar again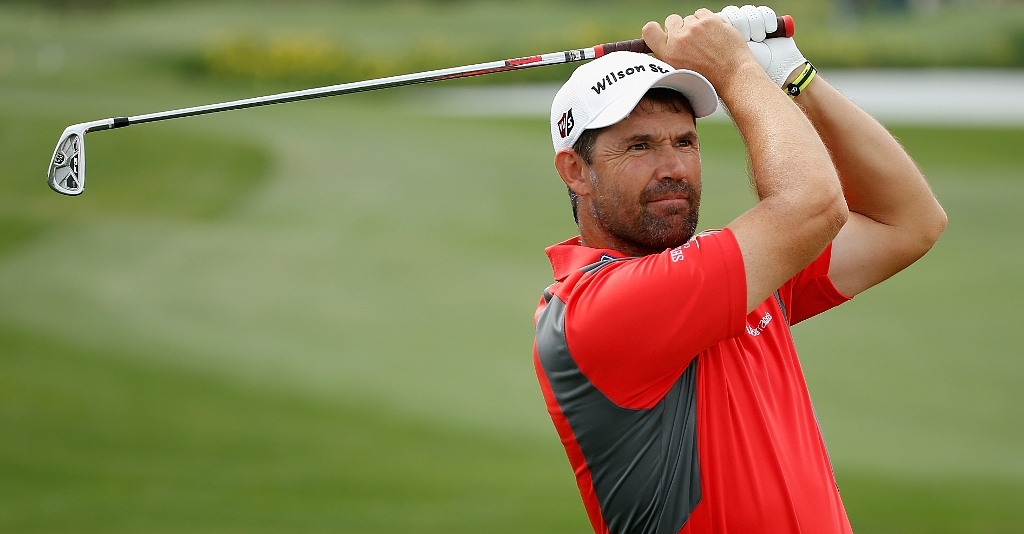 Two former Masters winners think Tiger Woods is on the brink of winning tournaments again – maybe starting in Augusta.
Two former Masters winners believe Tiger Woods is on the brink of winning tournaments again – and that the upcoming Masters could be where it all starts.
The first is two-time Major winner Sandy Lyle of Scotland, who told Reuters on Monday: "I think he's going in the right direction. From what I can see he could be heading back to the way he played in the 1990s under the guidance of (former coach) Butch Harmon.
"The Masters may be a great springboard for him and if he wins next month then Jack's record could be in jeopardy again," said the 53-year-old Scot.
Lyle thinks Woods will be mentally uplifted by the unique aura of Augusta where he has already won the Green Jacket four times – in 1997, 2001, 2002 and 2005.
"He knows the course so damned well and I'm sure he will be inspired to do well,"
"You know he's not sitting around on the couch all day long watching TV. He is going to make sure he goes into the Masters in tip-top shape.
The second Masters winner who believes Woods is ready to bounce back from mediocrity is Woods himself who, when asked by the media on Monday whether he liked his chances of winning in Augusta next month, said without hesitation: "Absolutely.
"The key is to peak four times a year and that has always been the goal.
"When I was in junior golf it was about peaking for the Junior World Championships and then eventually the US Champs.
"When I was in Amateur golf it was the US Amateurs and when I turned Pro it was the four events (Majors) a year.
"It is nice to win other tournaments. But winning one of the four or all four, that is what you are remembered for."
With 14 Major titles. Woods remains four short of Jack Nicklaus' record 18, but he firmly believes that, while he may never dominate professional golf like the Colossus that bestrode world golf at the start of the new millennium, he is soon going to exit the dark tunnel of winless tournaments to win again.
"It is not about dominating the game," Woods added. "I am looking to win golf tournaments. It is about being able to progress the whole time. If I am able to do that then I am going to win my share of tournaments. I have been on these little runs before and hopefully I can get on another one with Sean."
Sean Foley is the Canadian swing coach who has been working with Tiger on the World No 5's fourth swing change.
Woods, now 35, and Foley have both been criticised for attempting to re-build what was previously a title-winning swing, but Lyle is not one of the critics. Indeed he is right behind it.
"I wasn't overly keen on some of the takeaway positions he was trying to create with his old backswing," the Scot told Reuters..
"Now you can definitely see a change in the last three or four feet of the backswing so the club is a lot squarer to the target and slightly more inside.
"There also seems to be a better shoulder tilt which is more matching his arm angle. He is staying connected a lot better and his balance is improving," added Lyle.
"I think by the end of this year you'll start seeing very steady scoring from Tiger. You won't see a 73 and then all of a sudden a 66, you will see a lot of 68s and 67s and his confidence will get stronger."
Lyle, said the one downside to a Tiger rebound right now is his putting
"It is a little flaky right now but if his golf is okay he'll start making putts again," said the former European Ryder Cup stalwart.
"He has got a tough task ahead. He's obviously had some tough life changes in the last couple of years and it's going to take a while to get back in the swing of things.
The fact that Woods is reported to be dating a 22-year-old blond who is the daughter of a senior executive of IMG, his management company, and this week saw fit to say an impassioned thank-you to his fans might well indicate that the social side of his life is also on the mend.
Woods has often been accused of not signing enough autographs and was criticised in Dubai recently for seeming to walk away from spectators seeking his signature, but he does not feel the pictures of the event told the whole story.
"I sign a lot," Woods told Sky Sports. "But sometimes I do not sign where the cameras are.
"There was an instance in Dubai when I did not sign because a couple of kids were getting crushed. They were hurt, one of the kids was bleeding and I left.
"The cameras were there and they showed it (him leaving). I did not sign on that spot, I went and signed somewhere else and there were no cameras there and I was criticised for it. I was criticised for not signing.
"Am I signing a lot more? Absolutely. I am so much more grateful for my fans and how they have helped me and I am trying to show more appreciation," he added