Tiger eyes HSBC win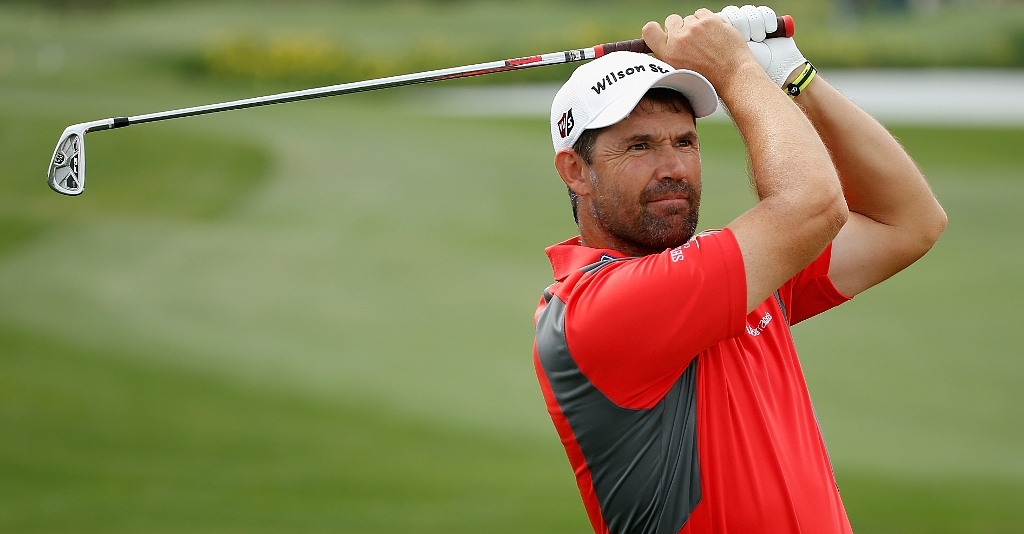 Tiger Woods believes that he will have every chance to reclaim his number one spot at the WGC-HSBC Champions.
Tiger Woods believes that he will have every chance to reclaim his number one spot on the world rankings once the WGC-HSBC Champions gets underway at the Sheshan International Golf Club on Thursday.
Woods had been at the top for a record 281 consecutive weeks since July 1997 but his dominance finally ended last weekend when he was replaced atop the world rankings by England's Lee Westwood.
While acknowledging the strong competition he will face this week, the American is not too concerned about his current position on the rankings and knows that a return to the top will be quick if he plays true to form.
"It's a hell of a field out there this week and it's going to be a lot of fun to go out there and win the event. This is the biggest event in Asia and has a World Golf Championship title to it so it's going to be exciting," said Woods.
"I come to every event with the same intention and that is to win golf tournaments. Whether I'm ranked number one or not, that has not changed and it'll never will. That's why I come to golf events and get the W (win)," added Woods
Woods has only briefly ceded the number one spot in 2004 and 2005 to Asian Tour honorary member Vijay Singh and South African Ernie Els respectively and in April 1999 to fellow American David Duval.
But with Westwood, defending champion Phil Mickelson and PGA Championship winner Martin Kaymer all featuring in the Shanghai showpiece, it could be an epic battle to decide who tops the world rankings by the end of the week.
This match-up at the WGC-HSBC Champions marks the first time since 1997 that four players have the chance to take over the top spot at an event.
Apart from the battle for world number one supremacy, Woods is also wary of the Asian challenge too.
"There are more Asian players here than we have in other WGC events as they are more American and European biased. It's exciting as you see a lot of players who have been playing well on the Asian Tour and Japanese Tour here and that's something which we don't usually see of this quantity," said Woods.
Meanwhile newly-crowned world number one Westwood is aware that his stay at the top will have to be matched by his consistency in play and is concerned that his troubled calf injury might put a damper on his stay at the top.
"Obviously it's very nice to be at the pinnacle of the sport. However, it's one thing getting there and one thing staying there.
"It's going to be tough this week as I've to play well and it may not be easy as I'm bound to be a bit rusty as I've not been playing a lot recently," said the Englishman
"It's taking a while to recover and it's still not right but I'm getting bored of sitting at home doing nothing and all the people I've seen have said that I can't do any more damage so I've to come out and walk around and that may do it a little bit of good," added Westwood.
While Westwood has to battle the nagging effects of his injury, he is still sanguine about chances at the WGC-HSBC Champions.
"I don't feel any added pressure being world number one. There's pressure but it's what you make out of it. It's unfortunate that my injury happened but you know, it's just a case of managing it at the moment and edging my way through," said Westwood.
Westwood will be playing alongside Asian Tour honorary member Y.E Yang and Mickelson who has signalled his intent of defending his title strongly.
"I've been fortunate to win this tournament and I look forward to playing it every year. I feel like I can put together a good week here and compete for the title," said Mickelson who is making his fourth consecutive appearance in the event that he has won in 2007 and 2009.