Tiger could take the year off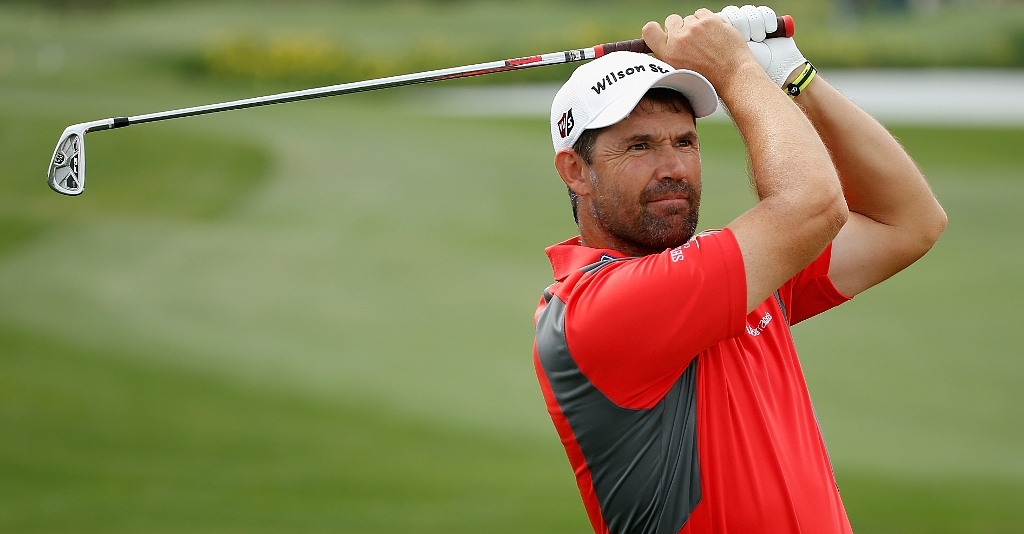 After offering the most fulsome apology imaginable, Tiger Woods says that he might be out of golf for the whole of 2010.
An emotional Tiger Woods offered the most fulsome apology imaginable on Friday – and said that he might be out of golf for the entire year while he continues to seek help.
Woods, arguably the biggest star in sport and certainly the one who has suffered the biggest fall from grace, apologised to his family and friends, indeed the whole world, for the sex scandal which has turned his life and those around him upside down.
He promised to try to mend both his marriage and his ways, then spoke of the Buddhist faith from which he had strayed badly by having a string of affairs.
With his wife Elin notably not present for his announcement, he reached the end of his 15-minute statement, then hugged and kissed his mother and some other close friends.
It was as though he was a small child again at that point, with her patting him on the back in a show of love.
But he is anything but a child, of course, and accepts blame for all his actions.
After that the 35-year-old father-of-two, who first admitted his infidelity in December, left the room seemingly in tears, although by then he was not facing the camera.
As for playing the game again, Woods, out of action since November and in hiding until Friday, commented: "I do plan to return to golf one day, I just don't know when that day will be.
"I don't rule out that it will be this year."
The vagueness of that appears to make it almost certain he will miss The Masters in April and quite possibly The Open at St Andrews in July and the Ryder Cup in Wales in October.
Three agency reporters were present for Woods' appearance at the headquarters of the PGA Tour, but the Golf Writers' Association of America boycotted the event because of instructions that no questions were allowed.
Woods spoke to what was described as a "small group of friends, colleagues and close associates". Among those present was fellow player Notah Begay, a close friend since his college days, and he received a hug too at the end of things.
The world number one may make golf look incredibly easy, but this was clearly the hardest thing he has ever had to do.
On several occasions he paused and looked at the television camera focused on him.
Once he visibly gulped before continuing and, although he was pictured smiling while hitting balls close to his home the previous day, this was deadly serious stuff and his expression never altered.
On Saturday he goes back into therapy – the reason he gave for the statement being made on Friday while a big tournament continues in Arizona.
Ernie Els had called Woods "selfish" for the timing and Woods knows there will have to be a period of bridge-building with players when he does eventually return.
That is for the future, though. The emphasis for Woods remains firmly on a private life that has been in turmoil.
Woods, dressed smartly in a dark blazer and open shirt, said that everyone who has ever supported him in any way "has good reason to be critical of me".
He explained: "I want to say to each of you, simply and directly, I am deeply sorry for my irresponsible and selfish behaviour I engaged in.
"People want to know how I could have done these things to my wife Elin and to my children.
"While I have always tried to be a private person there are some things I want to say.
"Elin and I have started the process of discussing the damage caused by my behaviour.
"As Elin pointed out to me, my real apology to her will not come in the form of words; it will come from my behaviour over time.
"However, what we say to each other will remain between the two of us."
Woods had no intention of going into detail about his affairs, but readily accepted he had let a lot of people down.
He said: "For all that I have done, I am so sorry. I have a lot to atone for."
Woods was at pains to point out
that his wife had never attacked him prior to the car crash outside their luxury Orlando mansion on November 27 – the catalyst for all the revelations that followed.
"It angers me that people would fabricate a story like that. Elin never hit me that night or any other night.
"There has never been an episode of domestic violence in our marriage. Ever.
"Elin has shown enormous grace and poise throughout this ordeal. Elin deserves praise, not blame.
"The issue involved here was my repeated irresponsible behaviour. I was unfaithful. I had affairs. I cheated. What I did is not acceptable and I am the only person to blame.
"I stopped living by the core values that I was taught to believe in. I knew my actions were wrong, but I convinced myself that normal rules didn't apply.
"I never thought about who I was hurting. Instead, I thought only about myself.
"I thought I could get away with whatever I wanted to. I felt that I had worked hard my entire life and deserved to enjoy all the temptations around me.
"Thanks to money and fame, I didn't have to go far to find them. I was wrong. I was foolish.
"I've had a lot of time to think about what I've done. My failures have made me look at myself in a way I never wanted to before.
"It's up to me to start living a life of integrity. Character and decency are what really count."
Woods also denied taking performance-enhancing substances after receiving treatment following his knee surgery from a doctor subsequently charged by Canadian authorities with selling an unapproved drug.
Then he turned to his faith, and said: "People probably don't realise it, but I was raised a Buddhist (his mother Kultida is Thai) and I practised my faith from childhood until I drifted away from it in recent years.
"Buddhism teaches that a craving for things outside ourselves causes an unhappy and pointless search for security.
"It teaches me to stop following every impulse and to learn restraint. Obviously I lost track of what I was taught."
With an added plea for the media to leave his wife and children alone, Woods departed – and when he will next be seen remains a question.