Tiger charges three clear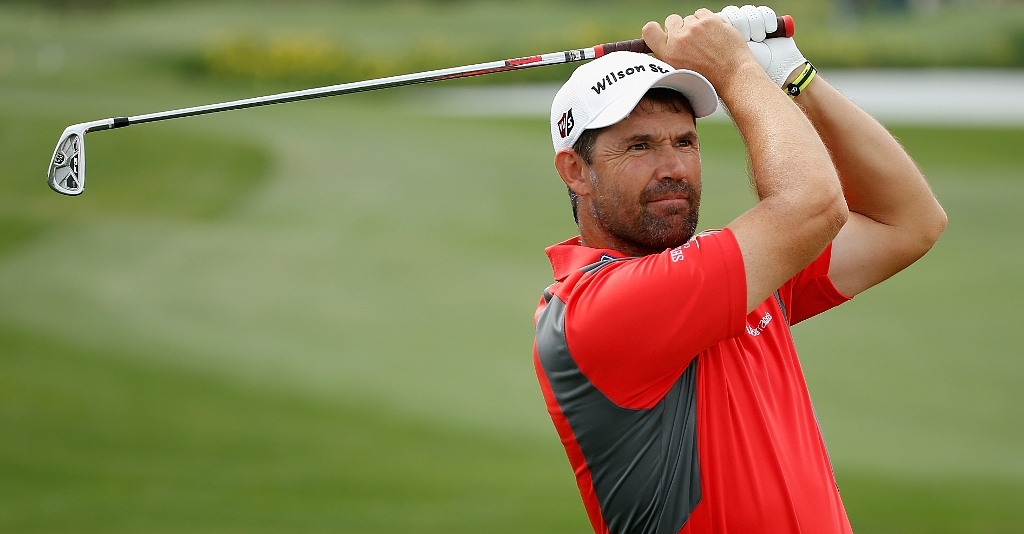 Tiger Woods has charged into a three-shot lead after the first 36 holes of the Chevron World Challenge with a 5-under 67.
Tiger Woods has charged into a three-shot lead after the first 36 holes of the Chevron World Challenge with a 5-under 67.
The embattled former World No 1 has not won in two years, but he showed plenty of his old brilliance as he moved clear of the elite 18-man field that included most of America's current golfing aristocracy.
He was still not the remorseless perfectionist who once bestrode the world of golf like a Colossus and spoiled a magnificent round that included eagles at two of the par fives and five birdies with a rather sloppy double bogey five after finding water at the 15th and another dropped shot at the 17th a a time when his focus seemed to be wavering.
He also missed three putts of no more than three feet, but overall he looked much like a man on the comeback trail as he took command of a tournament he has won four times and in which he has been the runner on the same number of occasions
His half-way total of 136 has opened a three-shot gap between himself and fellow American Matt Kuchar, who also had a 67, and was tied with KJ Choi, who followed his opening 66 with a stuttering 73.
Zach Johnson and Hunter Mahan were tied for fourth on 140 after rounds of 67 and 68 respectively, with Rickie Fowler a further shot back after a 70.
Woods produced some vintage golf in his round, picking up three shots in a sparkling opening three holes thanks to an eagle three at the second and a birdie at the short third.
He had been three behind playing partner Choi at the start of the day but it was soon apparent that he was going to take control.
A dropped shot at the sixth slowed his charge, but he more than made up for it two holes later, when, for the second time in his round, he made an eagle at the long 11th and following that with back-to-back birdies.
That put Woods seven under for his round, but he could not sustain his heroics over the closing holes, going double-bogey, birdie, bogey from the 15th to the 17th before closing with a par.
"That was probably the highest score I could have shot today," Woods told the media after taking the 36-hole lead for a second successive year in a tournament he hosts.
"I hit the ball really well, hit one bad shot today and almost made birdie on that hole if I could have made a decent putt."
"I hit a few bad putts today, but overall I really hit the ball well all day, I didn't really miss a shot," the 14-times major winner insisted.
For his second tournament in row, Woods holds the lead going into the last two rounds, having led the Australian Open by a shot after 36 holes, but its not enough. He wants better.
"I want the lead after the four days," he said with a smile. "Two days is nice, but four days is even better. I know I'm playing better, and it's nice to see my position on the leaderboard kind of equating to that."
Choi, who did not have one of his better days on a less windy day than Thursday's first at the Sherwood Country Club in California, had high praise for Woods.
"To put it simply, today he played like an artist," Choi said through an interpreter.
"He really played well. It's pretty clear that he's really recovered and is back in his old form again. He missed a few putts, but it was really good to see him play well."
TOP 10 LEADERBOARD
136 Tiger Woods 69 67
139 K J Choi (Kor) 66 73, Matt Kuchar 72 67
140 Hunter Mahan 72 68, Zach Johnson 73 67
141 Rickie Fowler 71 70
142 Jason Day (Aus) 74 68
143 Gary Woodland 73 70
145 Steve Stricker 69 76, Jim Furyk 71 74, Bubba Watson 75 70