Tiger busting a gut to make US Open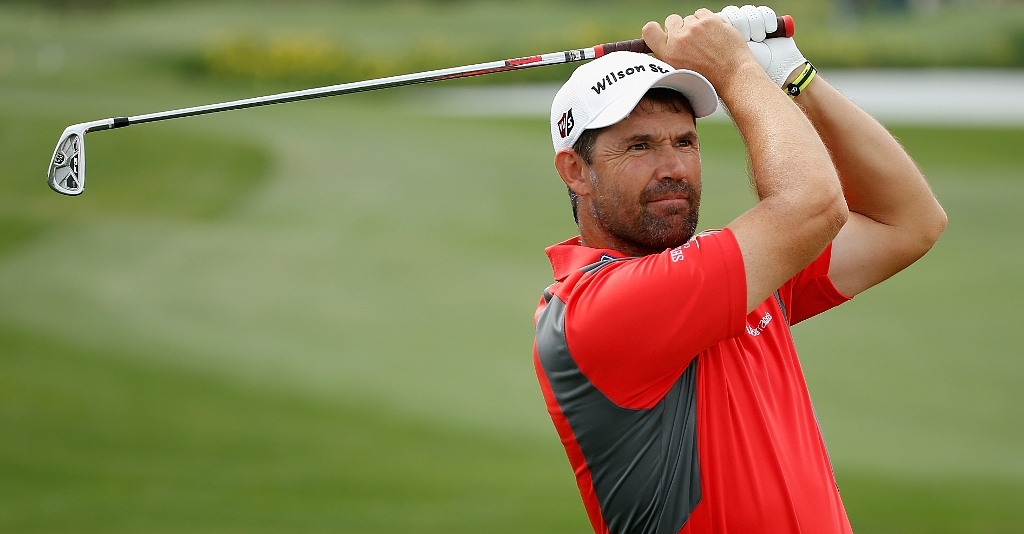 Nobody, least of all Tiger Woods himself, is sure he'll be able to come out with all guns blazing at the US Open.
Nobody, least of all Tiger Woods himself, is sure if he is going to be able to come out with all his guns blazing at the US Open next month.
Woods, who was able to play only nine holes at last week's Players Championship before limping out of the first round with a painful knee and Achilles tendon and a cramping calf in his left leg, said on his website on Monday that he was currently hopeful of playing in the second major of the year.
He said that he would do all in his power to get himself in shape in time to tee-off at Congressional which he knows and likes, having won the AT &T National there in 2009.
Woods claimed that while he had 'irritated' an old knee injury on the first tee at Sawgress which had, in turn, tweaked an injury in his troubled Achilles heel and caused his calf to cramp up, he had not sustained any new injuries.
"Aggravating my injury is very disappointing," Woods said. "I'll do whatever is necessary to play in the US Open, and I'm hopeful I can be there to compete."
Woods's said his doctors have advised him to rest and undergo cold water therapy and soft tissue treatment, which he said he already had been receiving and while he is holding out hope of being tournament fit for the US Open from June 16-19, he has ruled himself out of playing his Jack Nicklaus' Memorial tournament which starts on June 2.
That would be too soon, he was sure, but he would be looking at other pre-US Open tournaments on a "week-to-week basis" and even though he had never played in the St Jude Classic in Memphis in the week before the US Open, he might try to use it this time as a warm-up event if he felt strong enough.
Some orthopedic specialists .in the meantime, have expressed reservations about Woods's knee injury and one has even gone so far as to say that after four operations, it was beginning to sound as if knee replacement surgery might be the only way to keep his career alive.
His latest problems started in the third round of the Masters – yes, this before his gallant final round charge that briefly gave him a share of the lead coming into the final stretch.
Woods reported that he had suffered a mild sprain of the medial collateral ligament and a mild strain of his Achilles tenden while playing a shot off the pine needles under the Eisenhower Tree on Augusta National's 17th hole in the third round.
He said he did not practice again until the Monday of The Players, and did not play any golf until his practice rounds.
All who saw him thought Woods looked fine during a 9-hole practice round last week, and swing coach Sean Foley said he was "pleasantly surprised" to note that Woods did not seem to have lost much from when he had last played at the Masters.
So right now, you just never know what the future holds for a man who after making winning look easy for years, hasn't been able to win for more than 18 months as he struggles with injuries and swing changes while also seeking to recover the supreme confidence that made him close to invincible for a decade
The statement he posted on Twitter minutes before the latest report about the state of his health went up on his website on Monday may help tell us where he is at right now.
It read:"Bummed that my left leg has me on the sidelines, but I want, and expect, to be at the US Open. Will do all I can to get there."
That's hardly a promise that he will be there – as much as we would all like him to be.