Three-time lucky for Dustin?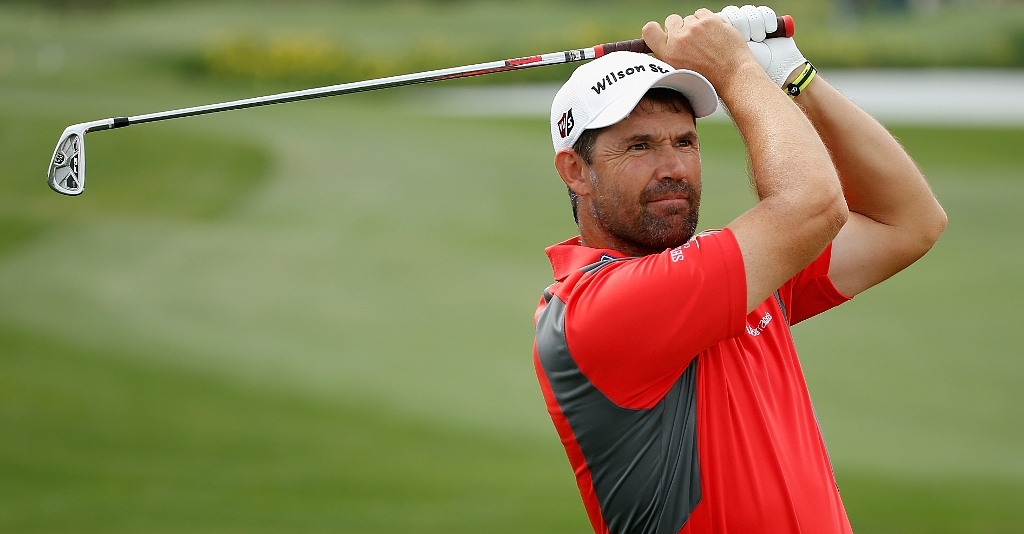 Dustin Johnson, who last year qualified for membership of the 80-and-over Meltdown club, need not feel alone.
Dustin Johnson, who blew a three-shot lead in last year's final round of the US Open to qualify for membership of the 80-and-over Meltdown club, need not feel alone.
Northern Ireland's exciting Rory McIlroy did the same thing at the Masters at Augusta in April and before that yet another of US golf's most exiting young guns of the present, Nick Watney, did the same thing at last year's US PGA Championship at Whistling Straits.
And he wasn't the only one who could and should have won at Whistling Straits.
Johnson was once again in the mix but this time missed out on a first major title when he mistook and bunker for rough, grounded his club in the bunker and the resulting penalty shots eventually cost him the championship.
On Wednesday, Johnson, one of the golf's longest hitters whose game could be well suited to the ultra long Congressional Country Club course outside Washington, said he didn't do too much wrong at Pebble Beach last year.
He kept his cool and never blew his top.
He made the right decisions most of the time and never got ahead of himself or got himself "lost in the moment or caught up in what it would feel like to win".
But if anything set him back on the agonizing final day, he thinks it was almost certainly the fact that he became too fast.
"I really got fast, especially after making 7 there," he said. "I really got fast with everything. I started walking a little faster, swinging faster, just going through my routine faster."
And the faster he went, the quicker his chances evaporated.
His triple bogey at the second sparked an ugly stretch of three holes played at 6-over par.
It rubbed out the three-shot lead he had taken into the final round and put him firmly on the ruinious road to his 82.
"I learned a lot about myself, though," he says, trying to take some positives out of his two implosions last year as he heads into this year's US Open battle.
"Most of the guys out here, especially the really good ones, have all gone through the same thing. They've all done it. It's a learning process that I think everybody is going to go through at least once in their career. So you can't look at it as a bad thing." the 26-year-old South Carolina native added
"I'm pretty sure I was done with it by Monday morning when I woke up.
"There was really nothing bad I could take from it other than it was definitely a learning curve. I definitely learned a lot from that round."
Losses like that have been known to drag a player into long, career-wrecking slumps, slumps. Johnson was having none of it.
He admits he'll never make the mistake of presuming that he was not in a bunker as happened at Whistling Straits.
"Everybody remembers the 18th hole," he said, "what they forget is that I had birdied 16 and 17 to get a one shot lead going into 18."
Johnson himself hasn't forgotten. In fact he used his late charge as a spur to win the BMW CHampionship, the third event in the four FedEx play-off thrillers and eventually finished fourth in the FedEx Cup race and fourth on the US Money list for 2010
This year he's had two top-3 finishes and hopes it will be a case of three-time luck at Congressional.
"Last year I had a chance to win and didn't but hopefully this year I'll have one again and this time grab it with both hands