THIS HAS BEEN PADRAIG'S YEAR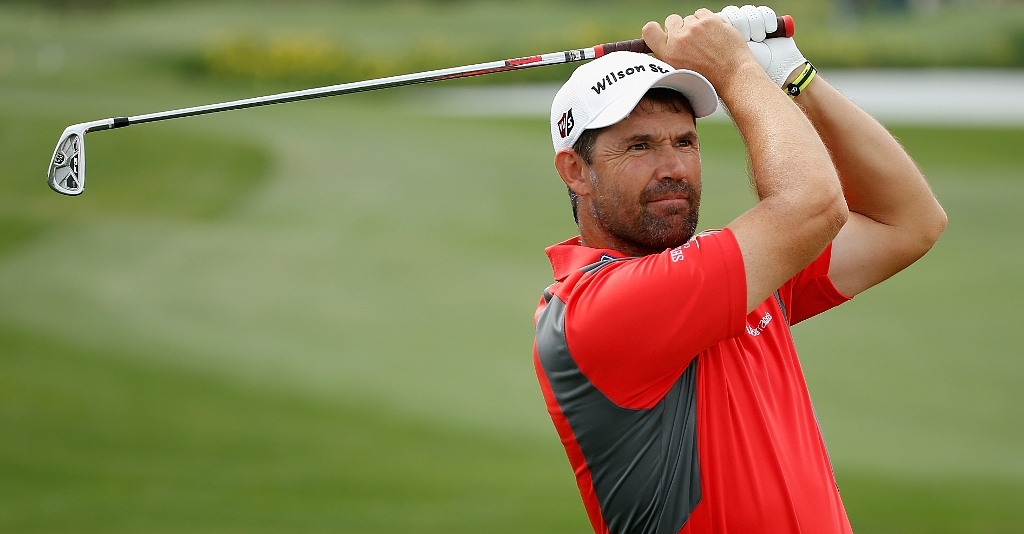 Mark it down in your diaries – April 9, the 1st day of the 2009 Masters when Tiger Woods and Padraig Harrington will surely go head to head.
Mark it down in your diaries now – April 9, the first day of the 2009 Masters, when Tiger Woods and Padraig Harrington will surely go head to head.
If the powers that be at Augusta National are intent on maximising interest and if Woods, of course, is back playing, then nothing would make more sense than pairing them together.
It would normally have happened at the US PGA last week.
The final major of the year traditionally brings together the winners of the first three and that would have been Masters champion Trevor Immelman, US Open champion Woods and Open champion Harrington.
Woods' knee surgery meant he did not make it to either Royal Birkdale or Oakland Hills, but while his absence was obviously felt the two events were absolute thrillers – and for Harrington they were the weeks when he took his career to new heights.
It is just a few years ago that the Dubliner was better known for coming second rather than first, but how that has changed.
Between Harrington's first European Tour victory in Spain in 1996 and his second in Brazil in 2000 he had no fewer than eight runners-up finishes and the following season he had seven more.
The seventh was the one which hurt the most.
He was up against 43-year-old Ian Woosnam in the final of the World Match Play at Wentworth and after a spectacular morning round of 61 moved three clear with 12 holes to play – yet still he could not win.
"I am totally and utterly disgusted. The ball was in my court – I was in control and it was totally my fault," he said, clearly questioning his ability to get the job done.
Four weeks later, however, Harrington birdied three of the last four holes to beat his close friend and compatriot Paul McGinley by one at the Volvo Masters.
Rising to the challenge of majors was the obvious next target and the 36-year-old went through the same process of agonising near misses before he seemed to learn the knack.
At Muirfield in 2002 he bogeyed the final hole and so missed out on the play-off in which Ernie Els beat Thomas Levet, Stuart Appleby and Steve Elkington.
At Winged Foot in 2006 he bogeyed the last three holes and finished two behind Geoff Ogilvy.
Then at Carnoustie last year he double-bogeyed the last hole and waited to see if he had blown it again.
"I just totally choked – that was the way I felt about it," he said.
"I was gutted. It was like a punch in the stomach. I felt I had thrown away the Open.
"It's definitely a feeling of letting people down. It hits you like it's a reflection on who you are as a person.
"Some people are strong enough, but certainly I'm not in that position. You're still influenced by outside things – 'what's everybody going to be saying?' sort of stuff, which is silly."
What would have happened to Harrington's career if Sergio Garcia had parred the last hole to win we will never know. Garcia lipped out, bogeyed and lost the four-hole play-off.
Harrington was a major champion – Europe's first for eight years, Ireland's first for 60 – but there were still questions to be asked about him under the most intense pressure.
No longer. At Birkdale, where he was doubtful before the start because of a wrist injury, he birdied the 13th and 15th, then eagled the 17th to leave the rest (led by Ian Poulter after his superb late run) trailing in his wake.
And at Oakland Hills he battled with Garcia again and proved much the stronger over the closing stretch.
"I love the idea of the back nine of a major on a Sunday," Harrington, now a changed man, said.
"I love it so much that I'm actually disappointed I'm seven months away from the next major and I don't know what I'm going to do.
"I love the feeling of knowing that it's going to come down to the back nine, and who can do it under pressure."
Next April cannot come quickly enough for him then, but there is still plenty to play for this season.
A £5million pay-out is on offer in the FedEx Cup play-offs starting in New Jersey next week and before that is decided there is the Ryder Cup.
Then there is the European Order of Merit to regain. He won it in 2006, finished third behind Justin Rose and Els last season and currently leads it by around £400,000 from Lee Westwood.
The 2008 majors are over, though. The outstanding performance in them has to be Woods somehow overcoming his serious injury to triumph over Rocco Mediate, the biggest shock in them was Greg Norman contending for The Open at the age of 53, but the player of the year is Harrington – and let us give him shot of the year as well for his five-wood to four feet on Birkdale's long 17th.